Manchester City is still unstoppable and defeats Wolverhampton 4-1 with a double from Gabriel Jesus and goals from Mahrez and Dendoncker on their own goal.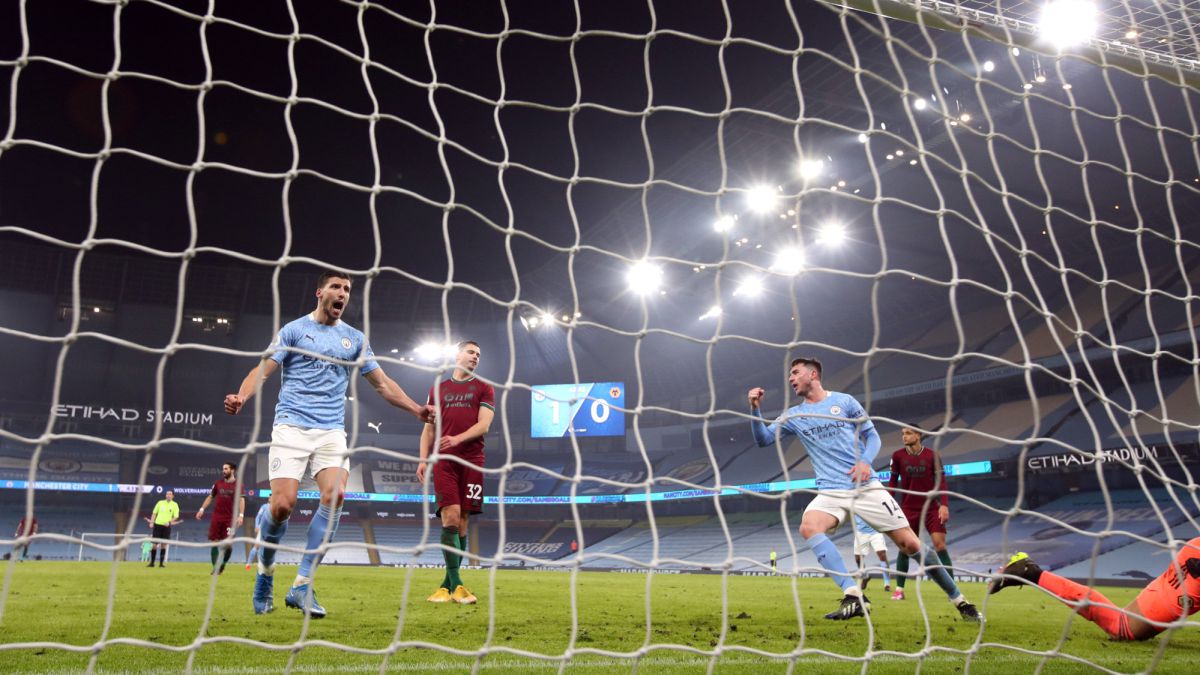 One victory after another and so on up to 21 in a row among all competitions. Nobody stops this Manchester City, which in the league has not been behind on the scoreboard since it lost at the end of November against Tottenham, the last day of this season in which they did not add three at a time. Sometimes they have done it for the minimum and in others the superiority was so abysmal that the game was closed very soon. On this occasion, against Wolverhampton, it was a mixture of both: they dominated the clash in a big way, they had a section in which the visitors tied and were able to score another, but City again took command of the game to score 4- 1.
When Guardiola's men scored the first goal, the superiority was so evident that the game seemed doomed. Wolves did not leave their own half of the field until half-time, and because they had to go to the locker room. In the meantime, they had annulled a goal to Laporte by a millimeter offside.
Manchester City changed its plan to face the wall presented by Nuno Espírito Santo - six defenders with Semedo as the winger - and Gabriel Jesus was the forward, while Cancelo, a winger, instead of going inside became a left winger. Between the three from City (Cancelo, Dias and Bernardo) and the five from Wolverhampton (Rui Patricio, Semedo, Moutinho, Neves and Neto), the match went down in the history of the Premier League as the clash with the most Portuguese footballers, a figure which later increased with the entry of Fabio Silva.
The tie was scored by Coady at the start of a foul and the Wolves were even able to turn the scoreboard after several occasions by Adama and Fabio Silva himself, but as soon as City grabbed the game by the chest, Gabriel Jesus made the goal of the victory. The Brazilian picked up a rebound in the area and pierced the goal of Rui Patricio, who had been a savior in the previous minutes.
Mahrez sentenced completely with 3-1 and there was even time for a quarter, the second on Gabriel Jesus' account. There were only 10 minutes of blackout for a Manchester City that crushed its rival and that already takes 15 points to the next classified, although with one more game. In addition, Guardiola's men also take the lead as the highest-scoring team with 55 goals in 27 games played. They go straight for the Premier League.
Photos from as.com