The player has chained seven consecutive games without being part of the call-up list of the Mallorca first team.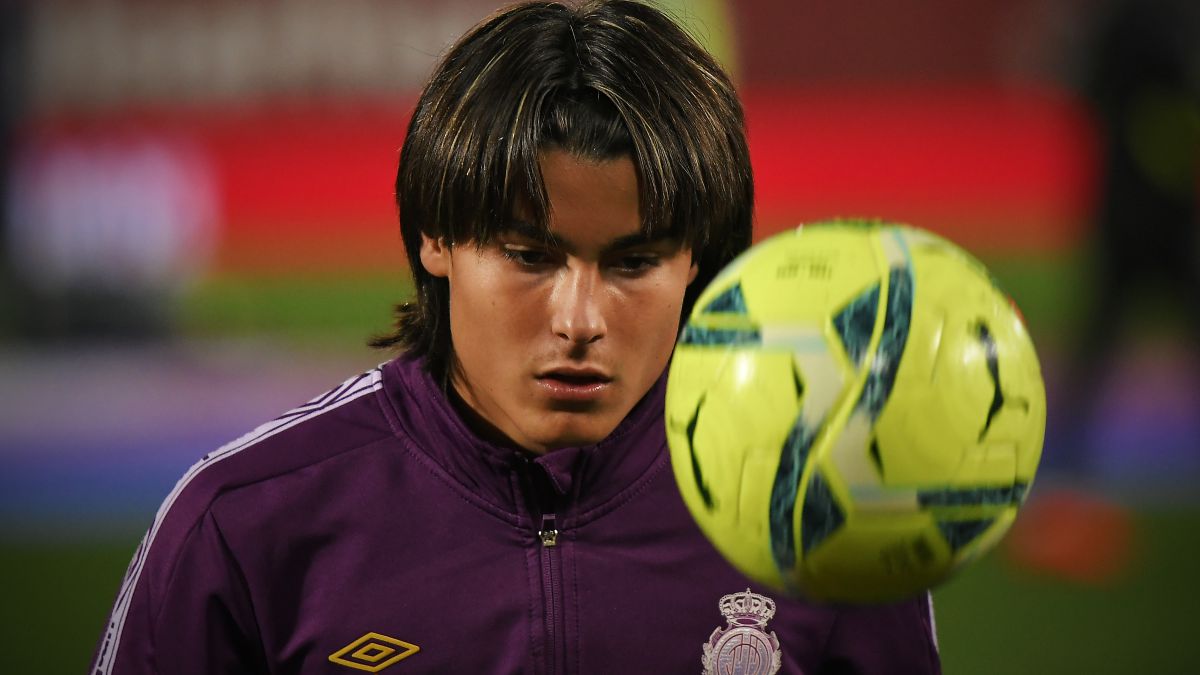 Luka Romero, born in Durango (Mexico) and under-15 international with Argentina, has chained seven consecutive games without being part of the list of summoned of the first team of Mallorca, leader of the SmartBank League.
The "pearl" of the vermilion quarry, who last season became the youngest player in Spanish football to make his debut in the First Division at 15 years and 219 days, was mentioned for the last time last January in the visit of the team Balearic Islands to Rayo Vallecano.
Since then, Luka has played with the Mallorcan subsidiary, of the Third Division, a circumstance that coincides with the club's negotiations with its representatives for the renewal of his contract.
"In no other club Luka will be better than here, he is very young and he was put in the shop window very early. I am not calling him because at the moment (the team is playing for direct promotion to First) there are many players ahead and the Experience is a degree, "Garcia responded to a question about the reasons for the exclusion of the young South American talent from the lists.
Mallorca tries to retain Luka by offering guarantees that he will be an important player in a very short time -García sees him as a starter at 18-, but his managers are also aware that other "big" teams have him in their orbit.
According to Efe sources in the player's environment, Luka's renewal with Mallorca is "neither far nor close", and that the will "is to try to reach an agreement."They remember that Luka is a free player, no contract is tied to him, and he was able to leave the island last January. He did not do so, waiting to know the proposal of the club to which he arrived with 10 years.
Romero's sports career, who is compared to his compatriot Leo Messi, reached its peak last year when he made his debut in the First Division in a Real Madrid-Mallorca match at the Alfredo Di Estéfano stadium.
This season, the few minutes he has had he has used very well.
In fact, his first goal as a professional with the vermilion jersey - in the victory against Logroñés in Son Moix - was highly accomplished.
But, it has been losing prominence and has not been part of the list of summoned for two months.
The club has limited itself to confirming the negotiations undertaken with Luka's representatives to sign his first professional contract with Mallorca.
The footballer's father, Diego Romero, refused to comment on the future of his son on the island: "This concerns exclusively his representatives," he told Efe.
Photos from as.com