"I never saw Messi launch a foul in training"
Semedo explains in Telegraph how his departure from Camp Nou was and the years he shared with Messi. Now he is delighted at Wolves and with the Premier League.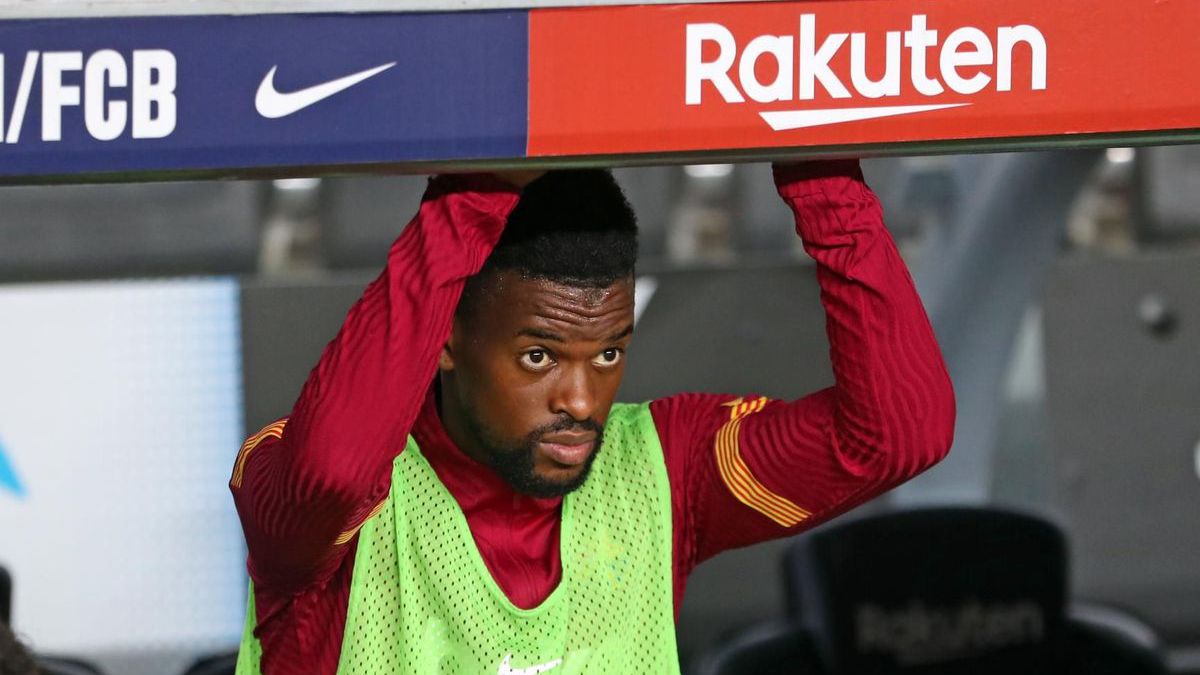 Nelson Semedo, ex Barcelona, lives a new stage at Wolverhampton. The Portuguese left the Camp Nou this summer and accumulates minutes in the Premier as a 'wolf' under the command of Nuno Espírito Santo. This Monday, Telegraph publishes an interview with the full-back in which he reviews his departure from Barcelona, how it is to enjoy Messi's talent on a daily basis, his adaptation to the new league or to Nuno's system.Departure from Barcelona
The winger left Barcelona for 30 million euros last summer. According to the same narrates, the club asked him to leave for financial reasons. "When I returned from vacation, I went to Barcelona with my family and we talked to the club as normal. They explained to me that they had financial problems and that I was one of the players for whom the club could get money. There were many in this same position like Suárez, Vidal or Rakitic. With Covid-19, all clubs have financial problems. They are no longer as strong as they cannot have fans in the stadium. In Barcelona, people could not even enter the museum, "says the Portuguese.
For him it was a surprise that Barcelona let him out. "In football anything can happen but I was surprised when they told me I could go out. It was a great decision to come to Wolves. I didn't think twice," he says.Playing with Messi
Nelson Semedo shared a band with Lionel Messi for three years. The Portuguese, like anyone who attended the Camp Nou, was impressed by his talent. "I have no words to describe how good he is. Besides, do you know what makes him more incredible? That I never saw him throw fouls in training in all the time I was in Barcelona. He never did. The rest of us always practiced but Messi He never took a free kick. For him, it was something that came naturally to him. He is an incredible player, he is inexplicable, "says the defender.
Este, was impressed from the first moment. "In one of my first games at Barcelona, he caught the ball and it was up to five players. Unconsciously, I was on the field and I thought: 'How can this guy do this? It makes good players look bad ... ", he explains.Adapting to Wolverhampton
As Semedo himself says, the fact that the coach and several players are Portuguese has made it easier for him to adapt to the team while trying to learn the language. To make matters worse, even an Englishman, Conor Coady, tries to speak Portuguese with him. "He's a brilliant guy. He always tries to speak Portuguese to me. He knows a few words and in fact, he's not bad at it! I try to teach him something," he laughs.
The defender is delighted with his teammates, with the club ("it's better than I imagined) and also with Nuno." He trusted me and we talked a lot. When I was able to come here, they were excited and that was the key, "he says.
Nleson adds minutes but, for now, the first goal resists him. "It's close! When I have a chance to shoot and I think I'm well placed I'll give it a try," he explains.
Delighted with the League, he just hopes the fans can come back soon. "When I see the fans in the street or they come to leave me packages they show me that they are happy with us. We have to return that happiness to them," he adds.

Photos from as.com