Neither Barça nor Calathes renounce the lead in the Euroleague
The excellent Barça defense asphyxiated an Armani Milan that was almost always in tow. Nick had 11 assists and Mirotic had a PIR of 22.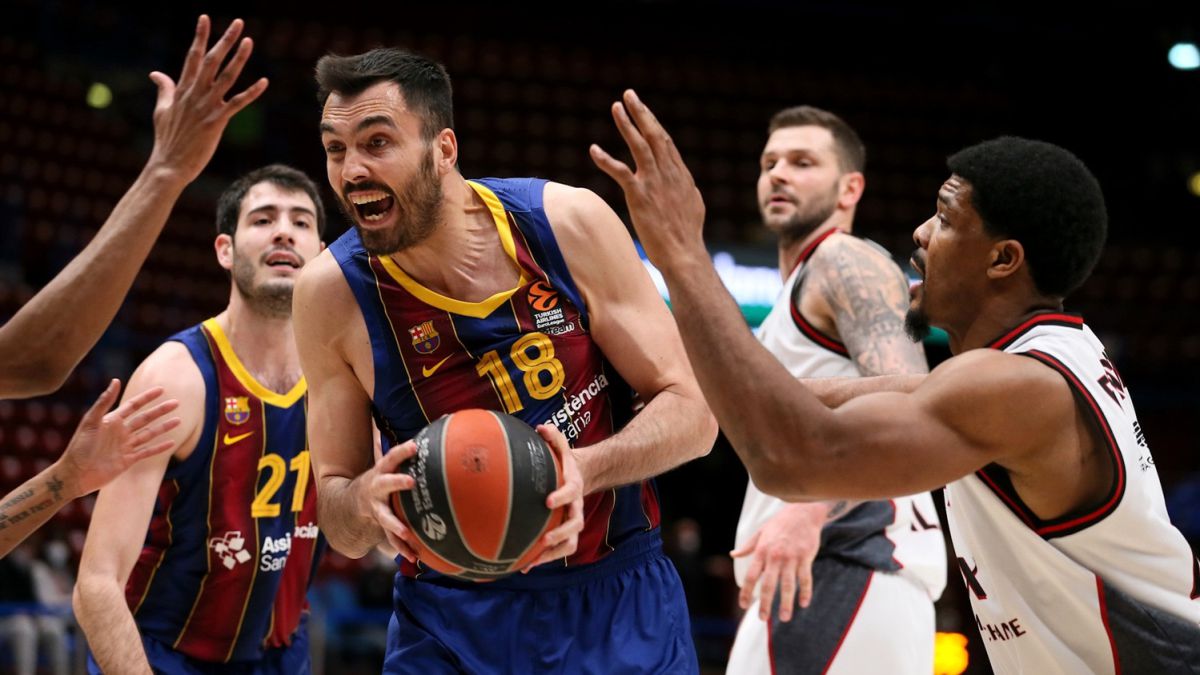 The statistics say that Barça's is one of the best defenses in Europe and, against Armani Milan, they amply proved it. Jasikevicius' team simply smothered an opponent unable to score during long stretches of the match. Control of the rebound, blocks, robberies ... A whole range of good actions to which Calathes put the brooch. The point guard gave a lesson on how to lead his team's attack.
Barça started the game well, dominating the scoreboard and the game thanks to a good Calathes. The Catalans exploited the continuation after blocking by Oriola, who the American base easily found under the ring. Mirotic did not score and Barça allowed too many local shots, but in general terms they were above the Italians thanks largely to the little local success in the outside shot. Until Sergio Rodríguez came in.
With the Canarian on the court Armani Milan not only tied the game (already in the second quarter) but also changed the trend of the first minutes. He found the tall men on his team under the basket and delivered good assists. He surpassed Bolmaro, Jasikevicius's solution to try to stop him, but the biggest problem for Barça was the increase in percentages in Armani Milan's shot. It was just a mirage.
With two defenses at a good level, the shots were often forced or at the limit of possession, which kept the score relatively low for a Barça game. In fact, it was difficult for them to score and Mirotic had to appear to open up the scoreboard. Also Abrines and the outside shot (29-38) .
If Calathes already started the game well, in the third quarter it was unleashed. He distributed assists worthy of being repeated on television (three almost consecutively) and allowed Barça to maintain a distance of over 10 points. Defensive excellence kept Armani from scoring for many moments, leaving them at 42 points in 28 minutes. The local frustration was evident, but despite this they did not leave the party. At the beginning of the final quarter, they still had options (44-55) despite the fact that the dynamics of the match was clearly unfavorable for them. And there was no miracle. The Barça extended the distance maintaining a defensive excellence that despaired to Milan.
Photos from as.com