Navarro on Gasol: "We have joked with the two of us coming back"
The now secretary of the Barça quarry, who received the Francisco Fernández Ochoa Award, confessed that he is happy "that Pau can return to each and recover here."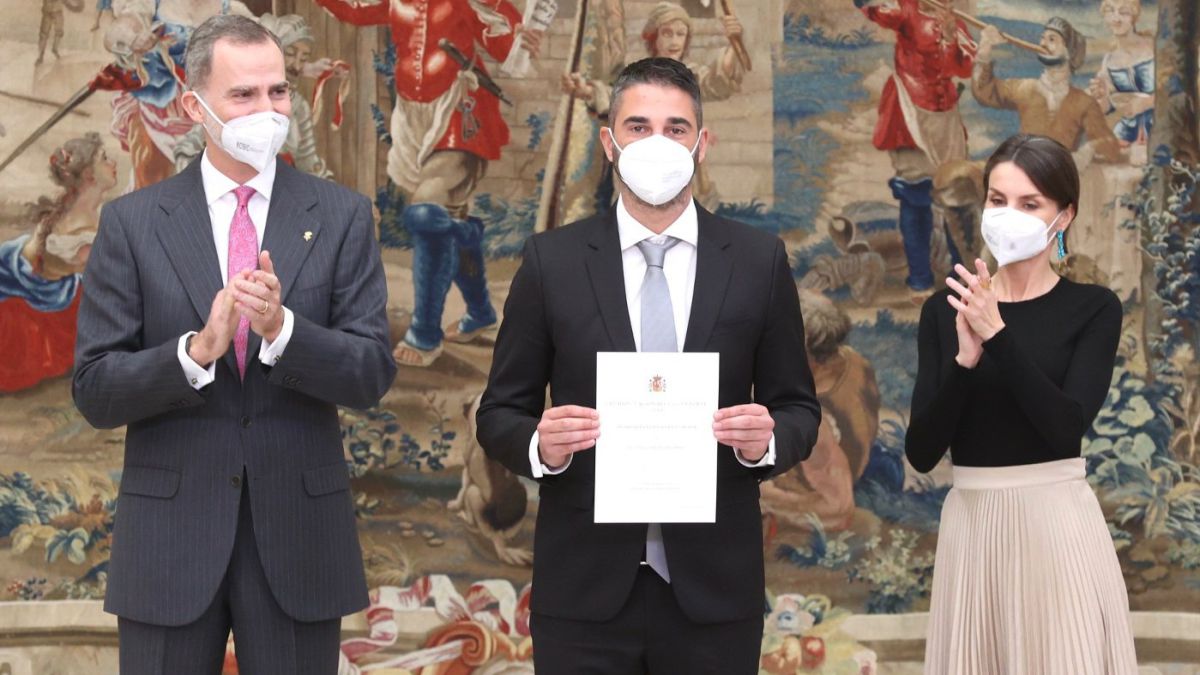 Former basketball player Juan Carlos Navarro stressed his joy that his friend and former teammate at Barça and in the Spanish team Pau Gasol has returned to the Catalan team to try to "help in important moments", although he is also clear that after taking so much time without playing "you have to see little by little" how the pivot is.
"I am very proud that Pau can return home and recover here. I hope he can help us in important moments with his experience both on and off the track," Navarro assured the media on Tuesday after collecting the Francisco Fernández Ochoa Award from the 2018 National Sports Awards.
The one from Sant Feliu de Llobregat, technical secretary for training basketball at the culé club, confessed that he had spoken "a lot" with his friend about the possibility of returning. "We have joked about the issue of both returning," he said.
Anyway, he recalled that the Sant Boi "has not played for a long time" due to his foot injury that has kept him off the courts since 2019. "The team is now great and in good dynamics, so you have to go little by little and seeing what their feelings are, "he stressed.
On favoritism to win the Euroleague, the 'Bomba' recalled that "in Barcelona you always have to win." "This Euroleague has not been achieved for a long time and the road so far has been very good. I think there are possibilities and it would be good for Barcelona to be at the top," he admitted.
"Like everything else, winning the Euroleague is very complicated, only one wins it, but you do have to fight it until the end and that depends on many things. There are still two big titles (Endesa League and Euroleague) to try to get, but I think we'll be up there, "he added.
Navarro also referred to everything that is being experienced in the club as a result of the searches and arrests, among them of former president Josep Maria Bartomeu, by the 'Barça Gate'. "This is news that nobody likes to hear and we hope it will be fixed as soon as possible," he limited himself to comment."When Laporta was there, we did great things." lucky to meet "and with whom he has" a good relationship. " "When Barça was there, they did great things and I remember those years with special enthusiasm," he warned.
Currently, the Catalan brings his "experience" to the basketball section "doing a good job in the quarry". "This year a lot of young people have debuted and we have to keep moving upwards. I want to help with these years that I have spent on the slopes," he said.
Juan Carlos Navarro was "very proud" of the award he received. "It is exciting in times as difficult as these to collect an award for your entire career. It means that you have done a good job, that people have enjoyed and on top of that you have won many titles," he remarked.
"Luckily, I have had several good moments, some not so many, but I would stay with the one that drove us all at basketball level and not be afraid of how it was to win the 2006 World Cup, which was very important," said the former player
Photos from as.com