Navarra will host the SBK World Cup between August 20 and 22
It will be the first time that this championship visits Navarra, one of the four events that will be held in Spain and which joins those of Barcelona, Jerez and Aragon.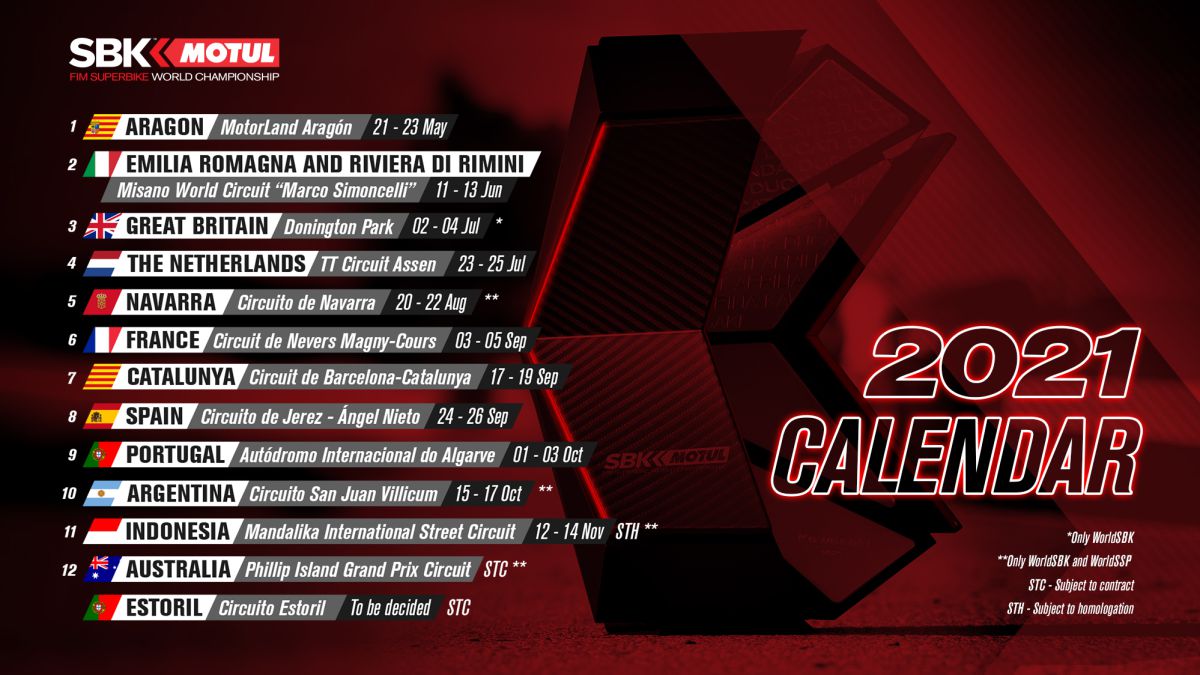 The Circuit of Navarra will host the Motul FIM Superbike World Championship for the 2021 season between 20 and 22 August.
The Navarre track will host the World Superbike and World Supersport categories, reports the circuit that highlights that it is the first time that this championship stops in Navarra, which will be one of the four events that host a WorldSBK test in Spain together with the Circuit de Barcelona-Catalunya, the Jerez Circuit and the MotorLand Aragón Circuit.
The caravan will be made up of about 1,400 people, including drivers, teams and the organization of the two competitions, and will have more than 50 drivers from 35 teams.The agreement has been formalized between the manager of the Circuit of Navarra, the Public Company of the Foral Government, Navarra de Infraestructuras de Cultura, Deporte y Ocio-NICDO SL, and DORNA WSBK Organization SRL.
Gregorio Lavilla, Executive Director of WorldSBK, who has been "delighted" to see the arrival of the championship to a new circuit, has commented that "Navarra promises to be an exciting venue for the paddock" .
"It will be the seventh different circuit visited in Spain and with the growing popularity of WorldSBK in the Iberian Peninsula, we are sure that these state-of-the-art facilities will host great races and offer a great show. We can't wait to get there," he said.
On the part of NICDO, the director of the Los Arcos facility, Javier de la Fuente, has considered this appointment a "great opportunity for the Circuit of Navarra, in terms of positioning it at an international level, and for Navarra in general since the test is a benchmark ".
Insofar as the public can access the facilities based on the epidemiological evolution, they trust that fans both from Navarra and from outside the Autonomous Community can "enjoy a weekend of motoring, and that the The fans and the event's own organizational structure will boost the area's tourism and services sector throughout the entire week of stay in Navarra ".
The evolution of the pandemic will determine public access to the venue, although tickets will soon go on sale on the Navarra Circuit website and will be reimbursed in case of impossibility of public access.
The event will have worldwide television coverage (Eurosport, Sky Sports or Fox Sports) and in Spain it will be possible to follow through Teledeporte, DAZN and Eurosport.
This is the calendar
Photos from as.com