Nairo wins the Vuelta a Asturias 2017 after the sanction to Alarcón
The cyclist Raúl Alarcón was sanctioned for four years by the UCI for the use of prohibited substances and the Colombian, then at Movistar, was second.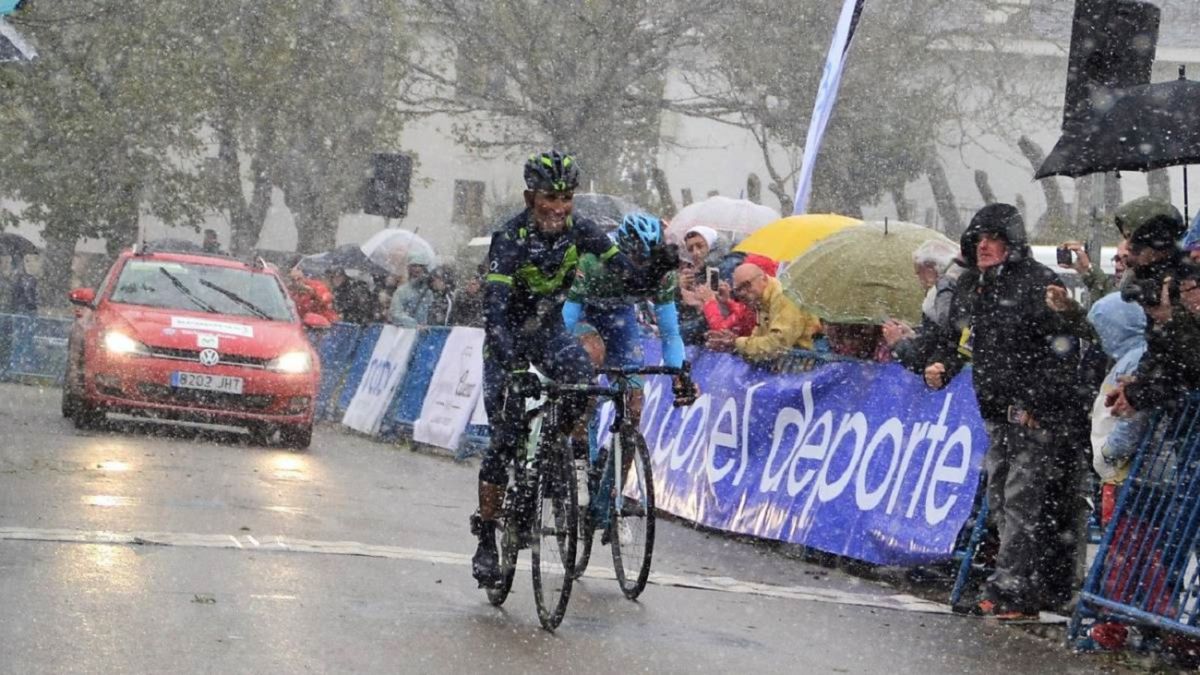 The Colombian Nairo Quintana has been declared the official winner of the 2017 Cycling Tour of Asturias after the sanction imposed by the UCI on the Spaniard Raúl Alarcón, who that year won that race and also in the Volta a Portugal, the organizers of the race report.
"The confirmation of the sanction to the winner of the Vuelta Asturias 2017 Raúl Alarcón immediately grants the Colombian runner Nairo Quintana, then in the Movistar team, the victory in the 'Vueltina' of that year", indicates the organization.
"Epic was the fight of both riders in the now famous stage that ended at Santuario del Acebo in Cangas del Narcea under heavy snowfall, which led various organizations to declare it as one of the epic stages of the cycling season, they recall .
The Spanish runner Óscar Sevilla of the Medellín team passes the second place on the podium, and the Portuguese Joao Benta, of the RP Boavista team, reaches the third place.The organization "is studying the possibility of delivering the 'Asturias Paraíso Natural' race winner's jersey to Nairo Quintana himself in the next edition of the Vuelta Asturias, which will be held from April 30 to May 2, 2021. that the French team Arkea-Samsic, in which he plays, has confirmed his participation ".
Raúl Alarcón, belonging to W52-FC Porto, has been sanctioned for four years by the UCI for "use of prohibited methods and / or substances," as published on Wednesday by the suspension page of the international federation.
The suspension that was provisional from October 21, 2019, will have to be effective until October 20, 2023, and its results will be affected by the measure, so that it loses the Tour of Portugal that it won in 2017 and 2018 , as well as the 2017 Vuelta a Asturias, in which he beat Nairo Quintana.
The UCI provisionally suspended Raúl Alarcón for the "use of prohibited methods and / or substances" together with a score of cyclists from Europe, Asia and America who appeared on the list as license suspensions, so he could not participate in any competition belonging to the UCI.
Photos from as.com