Naiara Díez retires: goodbye to a Gernika icon
"I have reached the goal, having lived something more than dreams, taking a suitcase full of values and unforgettable moments," he launches in an emotional farewell letter. Eight years at Maloste.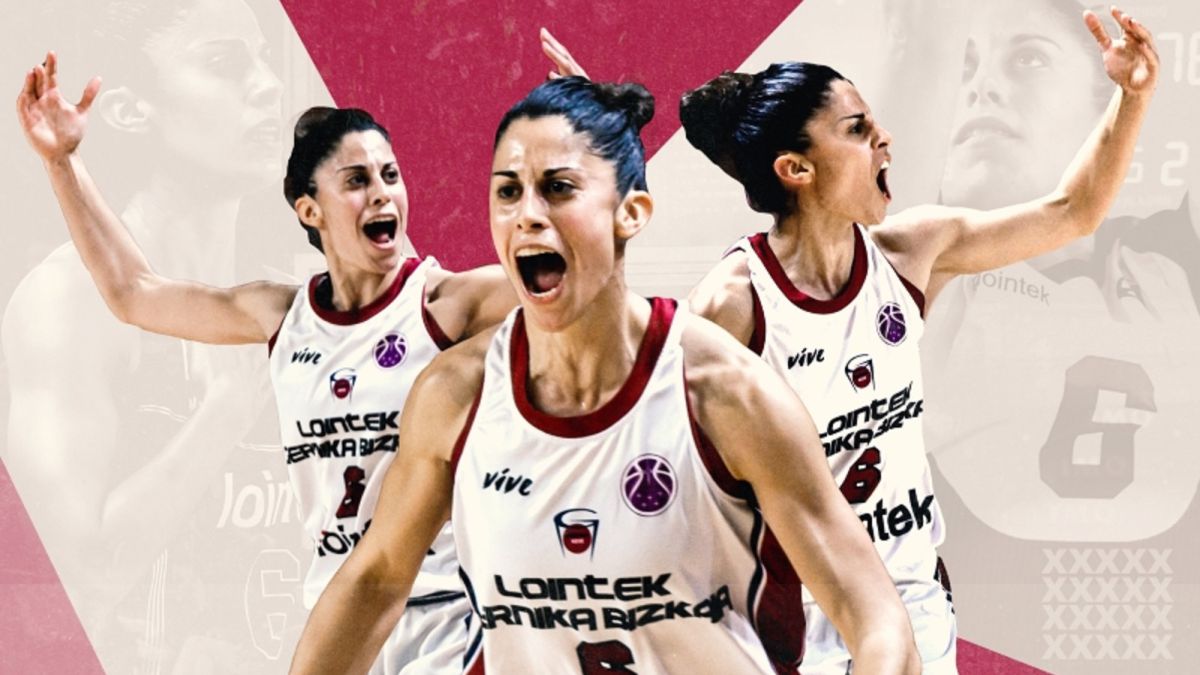 Naiara Díez leaves basketball. At 34 and with eight behind him at Gernika, he left. Altsasu's escort was no longer in the recent Queen's Cup and there were some suspicions that he was hanging up his shoes. He arrived at Maloste in 2013, with the club in Liga Femenina 2. Gone are many games adding triples, defense and passion. It has seen the Biscayan entity grow from a second step to the Eurocup.
The Navarrese player said goodbye through an emotional letter: "Dear basketball, my journey as a player by your side has come to an end. I want to thank each and every one of the people I have met along the way, for making me live each moment in a unique and special way. A path that began in a small town like Alsasua, where they taught me that dreams are closer to being achieved through work and sacrifice. They were right, I never imagined that my hobby Those afternoons at that sports hall would finally become my job and way of life, that's how I feel truly lucky. His path in basketball began in his town, with his people. Then he refers to the clubs he has passed through, Ardoi, Basket Zaragoza, Unión Navarra Basket, Gernika "and all its people, for making me feel their warmth and for filling my suitcase with unforgettable experiences" .
He argues that his eight seasons in Gernika make him feel at home "and I feel like one more Gernika." Of course, he appreciates all the care and affection of the garnet tide, "you have never stopped getting up from your seat to applaud us until we were moved". He also appreciates the work of the arbitration group, with which he has a part of his heart because his father is a collegiate. "I know how difficult your job is on the field, but I am grateful that outside of it you have shown me your human side." And she ends up surrendering to her family, "for educating me with humility as a flag, always supporting me and never letting me fall" and all her friends "no matter where we are, because we always meet".
"I have reached the goal, having lived something more than dreams, taking a suitcase full of values and unforgettable moments. I have been fortunate and I am leaving happy, because throughout my entire career I have achieved what for me is the most important trophy: the people and friends that I will take with me for life. I get off at this stop, but no one doubts that I will follow basketball closely, from the stands, as one more fan. It has been an honor. it was mine to have been able to enjoy it by your side ". Naiara wishes that the hard times of the pandemic improve "so that we can enjoy basketball with the stands full and be able to say goodbye as it deserves." And it ends in Basque: "Eskerrik asko bihotzez" (Thank you very much from the heart). The captain was the last player to renew this summer. Of the last 24 days played this season in the league, he had participated in 15, with statistics well below those he usually signs.
Photos from as.com