Naiara Díez: "It is dizzying to know when is the final moment"
A benchmark of Gernika hangs his boots, which saw the Biscayan team grow from the Women's League 2 to the doors of the Eurocup quarterfinals.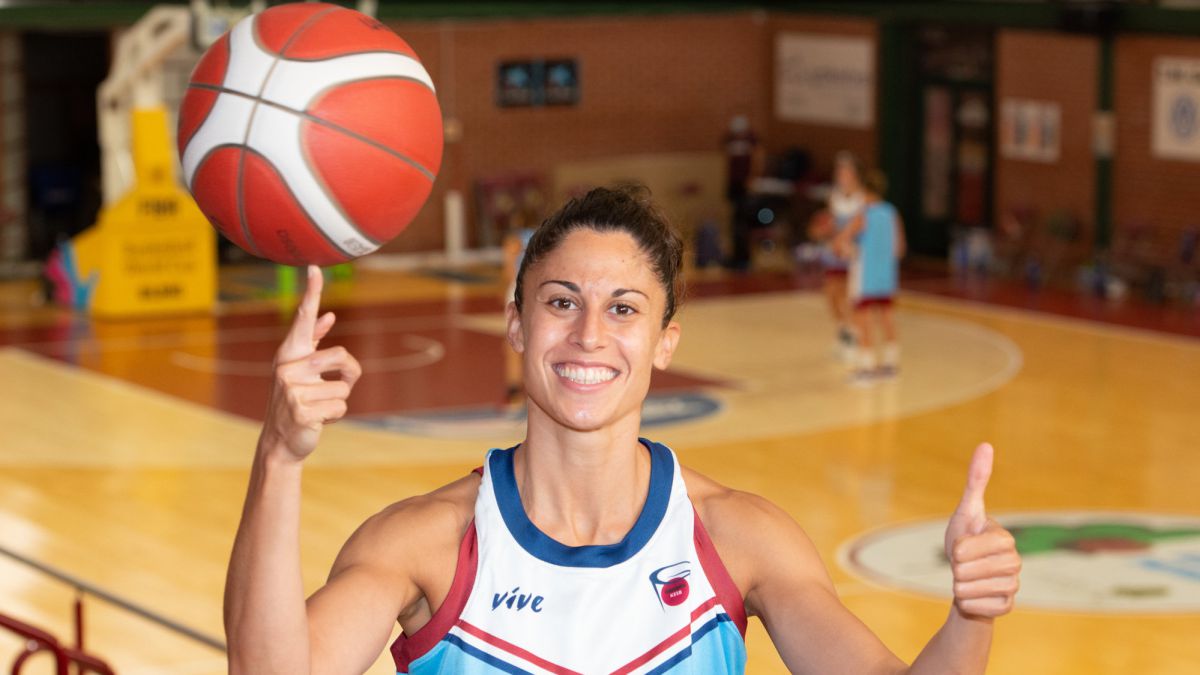 Naiara Díez has not been a basketball superstar worldwide, nor in Spain. She is below that consideration, but she does go down in history as one of the emblematic players of a club that has not stopped growing in the last decade, Gernika. In summer there was already talk that this could be his last active year and he has announced it these days by surprise. He was out in the Queen's Cup and also watched the Eurocup match against Sepsi SIC from outside. They have crossed paths for work reasons.
He left his home in search of fortune at the age of 16, and now at 34, the forward of Alsasua closes a spectacular career in which he has left his mark both professionally and personally wherever he has passed. Of course, it does not abandon basketball completely, in some way it will continue to be linked to the sport that it has magnified. "I have been fortunate to give voice to the values of Gernika and transmit them to the young players," he explains from his homeland. "I have felt the best in all the teams that I have captained because I have had the best possible group, the one that will help you the most," she says. Leave the bracelet in the hands of Arrojo from Granada "and she will do better, for sure." She feels overwhelmed by so many displays of affection after making her retirement official, "I wasn't expecting it, really." "I think I have always prioritized us over me and that now I am seeing recognized in the form of affection", guess.
Take a look back and feel some nostalgia. Admitting that they are at the end of a long career is not easy. "It is always dizzying to know when the final moment is, but I am happy, it is a decision made very conscientiously, very thoughtful. You realize when the end comes. I have been fortunate to be able to choose when to make this decision. It is a very withdrawal. happy". She is not considered a reference but "a very normal player". yes, she feels privileged for all that she has been able to enjoy. "I was excited that people who are stars of this sport, because they are stars, have written to me and made me think that I have done something well during these years," he reflects. He considers that an elite athlete cannot always choose when to hang up the shoes, "sometimes the sport is the one that leaves you and I did not want that to happen".
What she feels deep down like a pang is not having been able to say goodbye in Maloste, with the stands full, "with my people, in the idyllic farewell", but she understands that the pandemic has changed everyone's plans and she is like an ant in all this gear. He was climbing the walls on Tuesday at home when he witnessed the Eurocup round of 16 tie against Sepsi. "They are my girls, maybe next year there are not many of those who have been my companions and I do not see myself so involved" .
He arrived eight years ago in Women's League 2 and has left the team at the gates of the Eurocup quarterfinals. "That says a lot about the work that has been done over the years. Success has come from a lot of sacrifice. Personally, he does not stop giving thanks: "It is a fortune, an honor and a privilege. They have taken great care of me. They have even beaten their Basque. It is like a tribute that I owe them for everything they have given me. Alsasua, Gernika is my home ".
Photos from as.com