Multi-combined for the day at the Master 1,000 in Miami
The Miami Master 1000 continues to advance and surprises are common. However, we are going to look for a combined on Wednesday.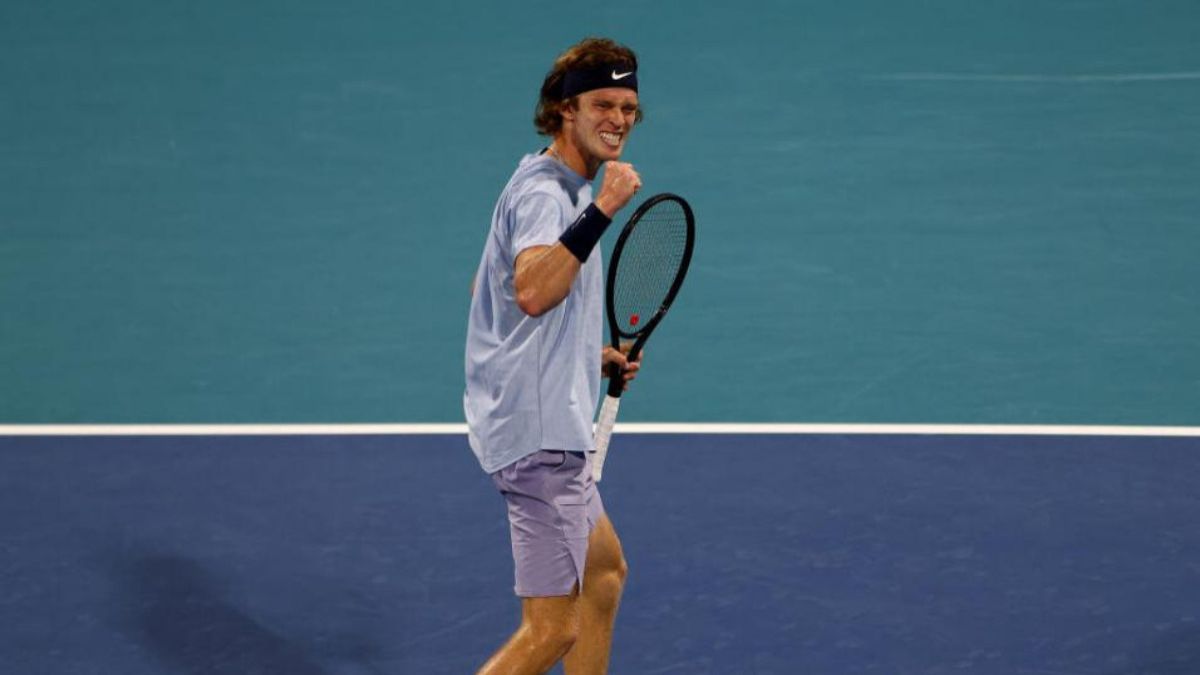 It is true that the lack of the three most successful tennis players in history is making the Miami Master 1000 somewhat decaffeinated. Of course, this Wednesday there are three very interesting games and in which we see the predictions a little clearer. We are going to combine them to obtain a more than interesting quota.
Cilic - Rublev: The Croatian's time has arrived
Seeing what Cilic has been in the world of tennis, it is a bit sad to see him come out at a 6.5 quota against an opponent like Rublev. However, it is totally justified seeing the sporting moment of both tennis players.
Cilic has dropped sets in the first two rounds against specialist clay-court players. It is true that the Miami hard court is slower than normal, but that is no excuse after the Croatian has achieved his best results on this type of surface. It is also true that after those first two games he beat Musetti by coming out as an underdog.
Rublev, for his part, has a near-perfect tournament in Miami and his share proves it by going to 1.1. So superior we see the Russian that we are going to choose because he wins 2-0 at 1.42.
Tsitsipas and Osaka to raise the quota with confidence
To raise Rublev's quota we are going to look at two games that we see quite clearly at somewhat low quotas but that will help us to find the quota 2. Let's get to it.
The first of these is the duel between Osaka and Sakkari. The Japanese has not lost since retiring from the tournament prior to the Australian Open. Chain victory after victory without ruffling and that wins the Greek is paid to 1.22
To finish, let's add that Tsitsipas wins at 1.14. We are not going to dwell long on this forecast. Sonego on hard court is not in its natural habitat and Tsitsipas is one of the tennis players who are dominating and will dominate the planet of the racket.
However, we would have an odd 1.97 when combining the three games.
Safe Play. 18+ Play Responsibly.
Photos from as.com