Mourinho unleashes a storm in South Korea
"Son is injured. If we can prove it to the South Korean Football Association, what is he going to do there? Nothing, if it is not available to us or to his country," he said.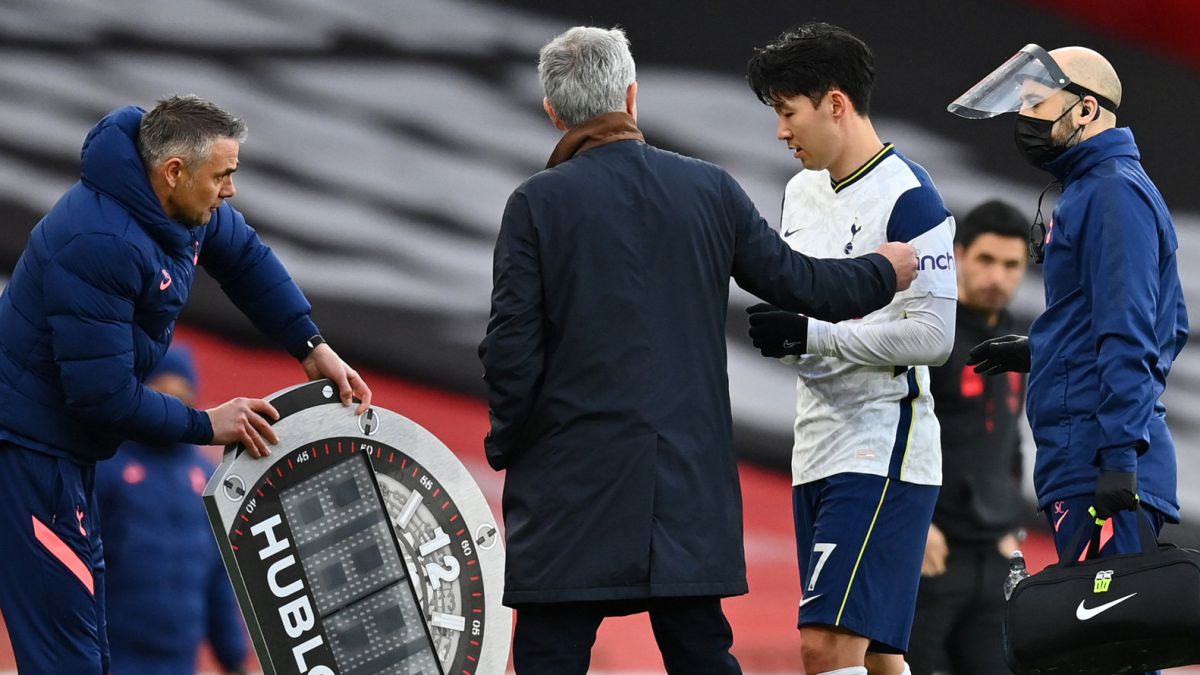 A José Mourinho was not amused by the fact that the South Korean Football Association has decided to call up Heung-min Son for a friendly against Japan next Thursday. Not only because of the fact that one of its stars has to cross the world in the middle of a pandemic due to an inconsequential game, but because the extreme, who is in discomfort and still does not know when he will be able to reappear, has to be at the fore. maximum level when the competition returns and Tottenham plays the most important part of the season.
"I do not know when he will return, but what is certain is that tomorrow he will not play against Dinamo Zagreb," replied Mourinho, taciturn, at the press conference prior to the second leg of the Europa League. "If a player is injured and cannot play, it does not matter if what they are summoned for is a friendly match or an official one. Can not. So if Sonny is still injured next week and we can prove it to the South Korean Football Association, what is he going to do there? Nothing, so if it is not available to us, it will not be available to your country either. "
Paolo Bento, South Korean coach, assured earlier this week that they are still awaiting the physical tests to determine if the player will be available for the preparation match for the 2022 World Cup qualification, but Mourinho, more pessimistic, does not is so clear. "He's muscular, and that's never easy, no matter how much a player he is who recovers from everything quickly."
Photos from as.com