Mourinho reveals the agreement he has reached with Bale
The Portuguese has him between cotton wool and between them they watch how to manage their fatigue during matches to avoid injuries. You have only completed one encounter.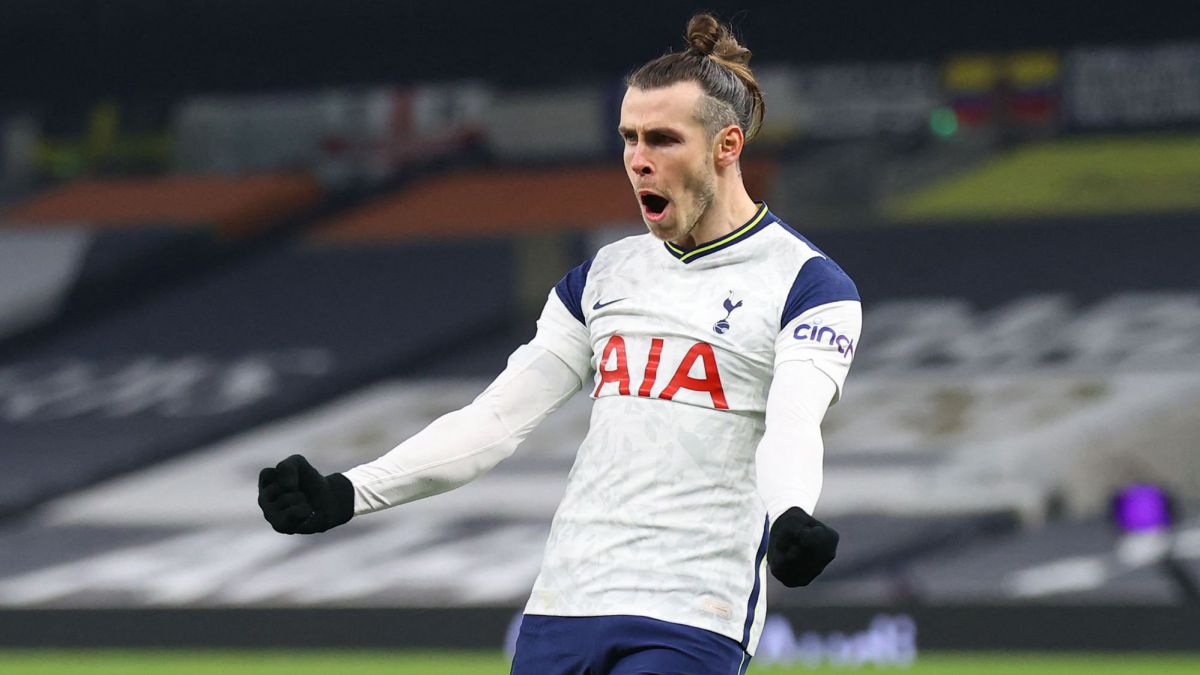 At the end of February and this beginning of March in North London, only one name resounds: Gareth Bale. The Welshman is offering the performance that everyone trusted by adding goals, assists and minutes of a quality that had not been seen in Madrid for a long time.
Al from Cardiff had a hard time getting into the dynamics of Mourinho's team. First, due to knee problems that delayed his debut in September. Later, some blow or calf problems have forced Tottenham to have to invest several weeks in which the player returned to his best rhythm. Mourinho has patiently managed Gareth Bale and time has proved him right with his measure.
After racking up two substitutions and returning to City on February 13, Gareth Bale began to enjoy more minutes in the Premier League. The winger achieved an assist from the bench in 45 minutes against West Ham (loss 2-1) and then, the best series of games in time. Double and assist against Burnley, two goals and one assist in both games against Wolfsberger in the Europa League and a couple more of goals to open the game and put Tottenham back ahead in the London derby against Crystal Palace ( 4-1 win). Everything, without adding too many minutes.
The Welshman did not complete any of the aforementioned matches and, as Mourinho explained after the victory against Palace, that is the key to the 'Bale Plan'. "We have believed in him and trusted his ability to judge and analyze his body and its sensations. We do not want him to accumulate high levels of fatigue. Thus, between minutes 55-60, we are in contact, eye contact, we try to understand us. The plan is to take him off the field when he feels the first effects of muscle fatigue. Players can usually deal with them and there are those who finish games completely exhausted. But, in this case, we have to be careful because we need him. simple as that. He is giving us a lot, "he said after the game on the field.
In addition to the physical factor and the special vigilance to which Mourinho and his coaching staff subject Bale, the Portuguese also added how the psychological factor has been working with the player. "It is not that we have challenged him or anything. We have only supported him. I found psychological scars in him. When you are a couple of seasons with many injuries, the important thing is not only the muscular scars, but also the psychological ones, which bring fear and instability. There is a moment when you are working well and when everyone around you is supporting you to the maximum. At that moment the psychological barrier is broken. And he has done it. It was him, not us. we support, "he added.
The plan works and the data support its existence and operation. Of the 22 games that Gareth Bale has played with Tottenham this season, he only completed one, against Wycombe Wanderers in the FA Cup, in which he scored precisely.
A plan worth accolades
The plan is paying off in the form of tangible performance and points for Tottenham. This earned Bale several accolades from Mourinho at the post-match press conference. "We have a team with a lot of talent. You know that Gareth gives us a bonus. Gareth could not start the season and now he plays like that for a couple of months. His quality is remarkable, he is a fantastic player," said the Portuguese coach.
This was also happy with the amount of offensive resources at his disposal. "They allow me to do what I did today by rotating Dele to play Lucas. I have Sonny, Gareth, Kane and then Lamela comes in and comes in well and Bergwijn, who today stayed on the bench," Mourinho explained.
With this day's double, Gareth Bale scored his tenth goal so far this season and became the team's third top scorer. Kane leads this classification with 24, followed by Son, who has 18. Behind the Welshman, Moura and Vinicius tied with nine goals.
Photos from as.com