Mourinho gathers his 'fantastic 4' ... and suffers
Tottenham suffered on their visit to Fulham with a narrow victory thanks to an own goal, in addition to seeing how the VAR annulled Lemina's goal that signed the tie.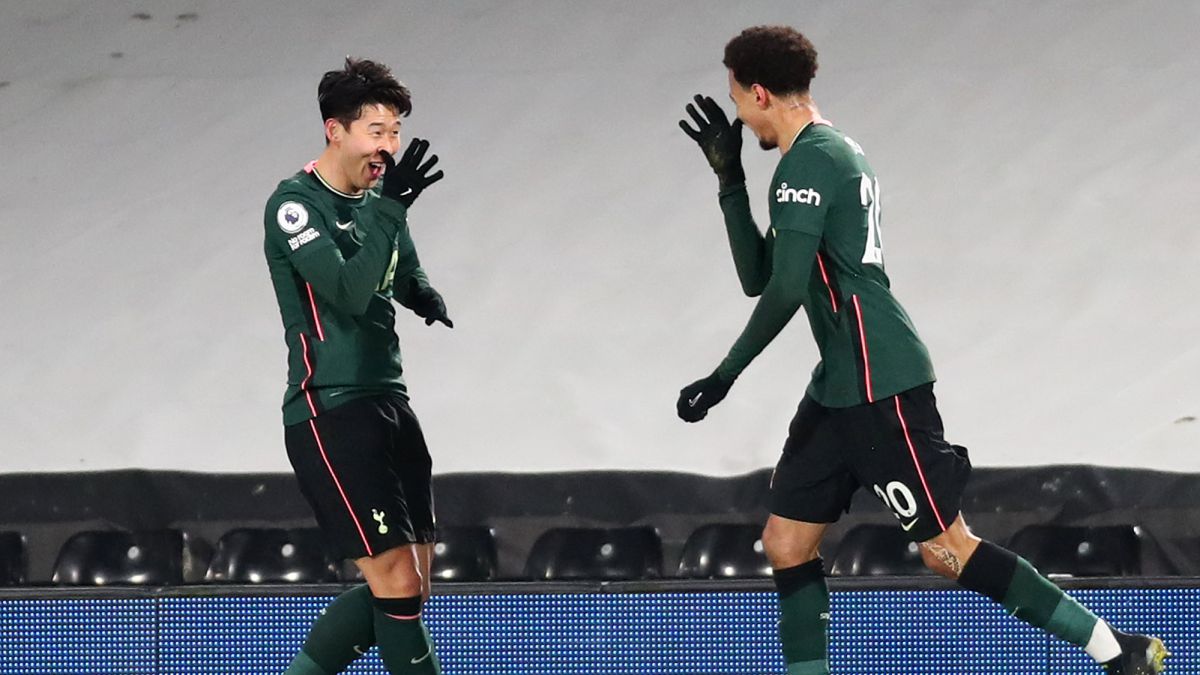 José Mourinho loves to be right. And sometimes it even does. He warned last week that even putting together his 'fantastic 4' - read as Bale, Alli, Son and Kane - that was not going to guarantee better results. Being a coach in real life, that is, outside the game console, is more than just putting the best people. He yielded, however, to pressure, which was unbecoming of him, and put the four against a most irregular Fulham, and his team suffered without thrashing to take the three points. In fact, the goal that decided the game was an own goal for the cottagers, and had it not been for VAR, which canceled a goal in the second half, the spurs would have taken two points less.
It is true, however, that if Adarabioyo had not deflected the ball against his goal, the goal could have gone up to Dele Alli's personal account, for whom it does not hurt to add so many to consolidate his recovery. Today, in fact, was one of his first Premier starts of the season. In general terms, and despite the fact that Tottenham was not able to take over the reins of the game, which gave wings to their neighbors in West London, it cannot be said that Mourinho's men made a bad game, although, with the alignment that he presented, a much more effective and forceful attacking storm was expected.
The result leaves the Spurs with options to compete for the European places, as they remain one point behind Liverpool, seventh, two from Chelsea, sixth, three from West Ham, fifth, and four from Everton, fourth. Fulham, meanwhile, despite the fact that they deserved at least one draw for their bravery and the disallowed goal. stays in the relegation zone.
Photos from as.com