Montilivi measures the reality of dreams in Girona and Almería
The rojiblanco team cannot fail if they want to stay in the fight for the playoff and the Andalusians will jump to direct promotion if they achieve victory.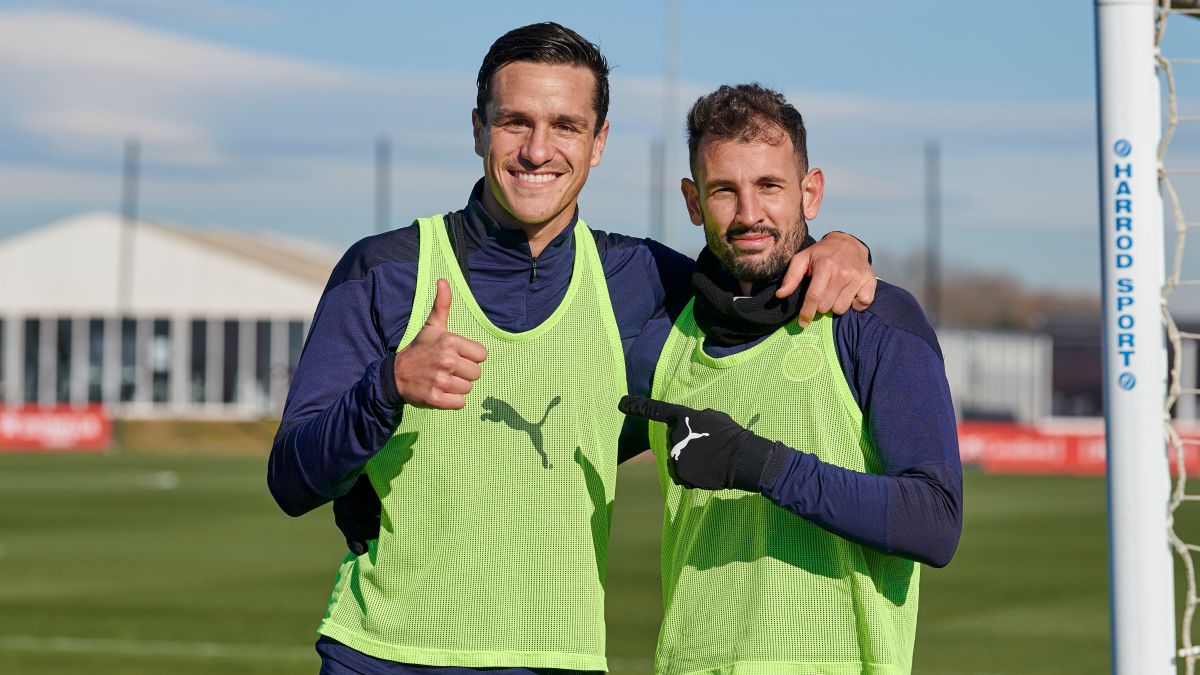 High-flying game in Montilivi because Girona and Almería want to be catapulted towards their goals (follow the match live on As.com). While the rojiblancos seek to win to stay in the fight for the promotion playoff, the Andalusians have in their hand to achieve direct promotion. After Espanyol's draw against Oviedo last Friday (1-1), José Gomes's men will be placed second in the standings if they win.
It is clear that Girona and Almería are not there to speculate. In addition, they would do well not to trust any of them because they know each other perfectly. And why not, on the Almeria side there are reasons for revenge for the latest clashes. Last season, in the semifinal of the promotion playoff, Girona beat him both in the first leg (Montilivi, 1-0) and in the second leg (1-2) and left him by the wayside. This year, it seems that the rojiblancos continue to be invincible against the Almeria because, in the first round match in which the Girona ended the duel with three expelled players, they managed to rescue a point (0-0) from the Mediterranean Games.
For this duel, Francisco has all his field players. The only casualty is that of goalkeeper Ortolá, but Valery has already exercised most of the week with the group after overcoming his quarantine by COVID-19 and the coach will summon him. Of course, the starting team seems already written because by accumulating three days without falling (one victory and two draws), Francisco would not change it. Bernardo (he will complete 100 rojiblanco games) and Bueno are untouchable in the axis of the rear, like the trivote of the midfield formed by Terrats, Monchu and Gumbau, and the only doubts appear in the bands. Bárcenas and Sylla are settled, but with Aday, Pablo Moreno and Valery ready to play, the competition increases. Where there is no option for doubt is above: Cristhian Stuani. The Uruguayan, who has played in the Girona shirt for three games against Almería and has endorsed him three goals, is getting bigger and bigger. He has scored five goals this season and three of them have been signed in the last three days (double against Mirandés and a goal in Fuenlabrada) .
But when it comes to scorers, Almería is scary because it is the top scorer in the category with 42 goals. Apart from Sadiq (he has 13 goals and five assists), Corpas is sweet (11 goals and five assists) and they threaten Girona. They will be the main assets of a José Gomes who has in mind to give continuity to many of the players who thrashed Lugo last day. Of course, one of the obligatory modifications is that of Aitor Buñuel right back, who will appear by the sanctioned Balliu. Maras also has ballots to enter the rear to the detriment of Ivanildo and in the second line of attack would be a novelty Corpas. Another of the proper names for the offensive front would be Carvalho. In favor of Gomes is that he has enough staff to choose from. In addition, being able to finish the day in second position is too appetizing a sweet to miss again.

Photos from as.com