Mirotic wins over Hezonja
Panathinaikos were always in the game, but they didn't feel dangerous. Barça forgets the defeat against ASVEL with 25 points from Mirotic.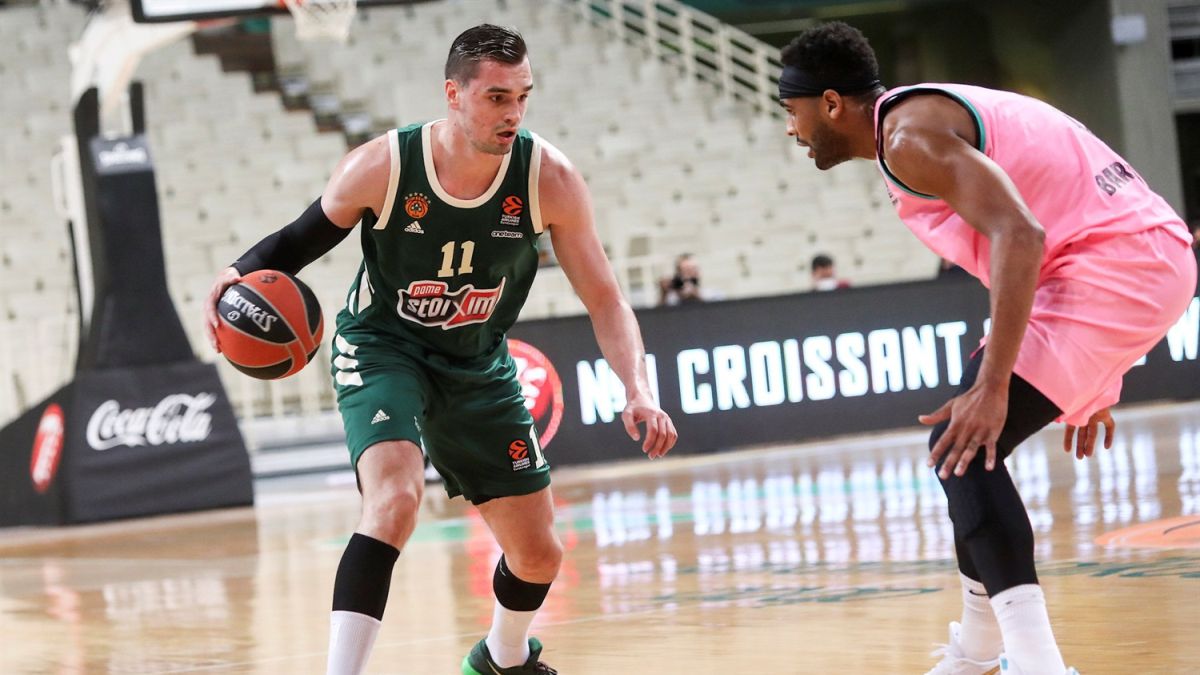 It is not exactly uncommon to hear Jasikevicius yell at Barça games, but in the opening minutes against Panathinaikos a pattern was repeated: applause in attack and corrections in defense. A good summary of the game for Barça, who scored relatively easily but had trouble containing Panathinaikos. The Greeks punished the offensive rebound, they threw a lot and if they had been a little more successful they would have tightened on Barça. But Barcelona's offensive potential is enormous and Mirotic, right from the beginning, made it clear that his team was hardly going to stay below 80 points.
At the height of Panathinaikos Jasikevicius gave Bolmaro more minutes than usual, who responded perfectly. You can see that the Argentine is confident and, in addition to leading his team, he also contributed points. On the visiting side Hezonja (the best local on the day of their debut), Bentil and Mitoglou shared practically all the baskets of a PAO thick in attack and too individualistic. The return of Mirotic and Calathes to the track, on the verge of halftime, left the score at 39-47.
Panathinaikos turned up the pace and added many more fouls in their attempt to get closer on the scoreboard. It made things much more complicated for Barça, it took them a lot to score after the break, but they didn't achieve their goal because they didn't get to score either: Barça proved once again that they are one of the best defenders in Europe. The game slowed down, mistakes were made on both sides, but the Greeks never seemed to threaten the Barça victory. Until the last quarter.
Timidly the locals approached, but when Barça doubted more Bolmaro and Mirotic returned to the track. The distance returned to 10 points (55-65) but Barça could not sentence the crash. The advantage was around six, but every time Panathinaikos had a real option to fight for victory, Barça (and Higgins) took it upon themselves to bury it. Mirotic, in a brilliant performance, also gave the Greeks no choice.

Photos from as.com