Mir: "I didn't expect to be this fast the first day"
And about the Suzuki 2022 engine, he says: "I see good that they go with this advance, but you have to be aware that we have not started this year yet."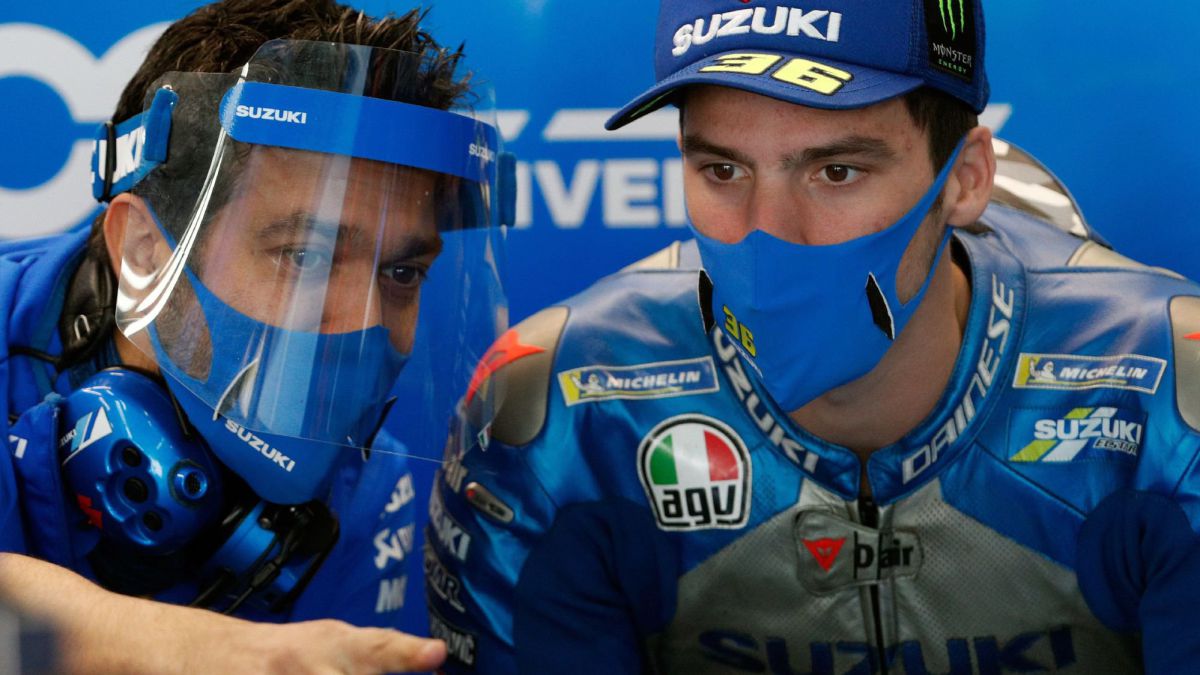 Hopeful start for Joan Mir in Test 1 in Qatar. The champion has been third, with a "decent" time, as he defines himself, and, although he has not yet tested the engine for 2022 that they already have ready in Suzuki, he is happy that his factory has done the work well ahead, although before That is why you want to have the perfect GSX-RR from 2021.
-Have you ever gotten to test the new Suzuki engine for 2022 and are you surprised that they offer it to you now?
-I think this is normal, because the people who work in the engine section have had time to do it. It is clear that they cannot stand still and that they have to keep improving. I have not tested the engine today. I would like to leave the whole bike in place first before testing anything and we have quite a few days ahead of us. I think it is interesting to test the new engine, because an engine is not made in two days and, if we can test it and give all the information, they will have the whole season to continue improving it. Suzuki has us used to taking small steps normally, but those small steps can give us a good advantage in 2022. I see it well. I see it well that they go with this advance, but I am also aware and they have to be aware that we have not started this year yet. We have work ahead of us and the bike can be improved a lot. Do not put that aside.
-Make an assessment of how the day has gone in general.
-I felt pretty good today. I didn't expect to be this fast the first day. Doing 1:54 on this not so soft tire is not a bad time to start the year. For me it was very important to be able to be competitive from the first moment, to get work done these days, there is a lot. If you are not competitive, you are not doing well and you do not give information. I felt good, I was able to ride fast and tomorrow I will continue testing.
-It was his first day without Davide Brivio in the Suzuki box. How did that go?
-Well, I think we don't miss it at the moment, ha ha ha. I think that in the team, as I expected, they are working very well and giving a lot of tranquility. When someone of great weight leaves in a team, restructuring that team so that it continues to function, and does not limp on one leg, is difficult and for now the Japanese have done a good job of putting everything in its place and not throwing it out. under.
-Can the search for the time attack here be a good drill in order to improve in the grades?
-Of course. Every time attack, every rubber we put on is an attempt to improve and to understand, above all. We are working on it, working on how to find something else in one lap and today I felt good. I've been able to do a decent time and we can't complain.
Photos from as.com