Milicic: "Looking at Gobert, Jokic should collect 500 million"
The Serbian, number 2 in the 2003 Draft (LeBron's), praises his compatriot, one of the MVP candidates, and hits Gobert, with a contract of 205 million.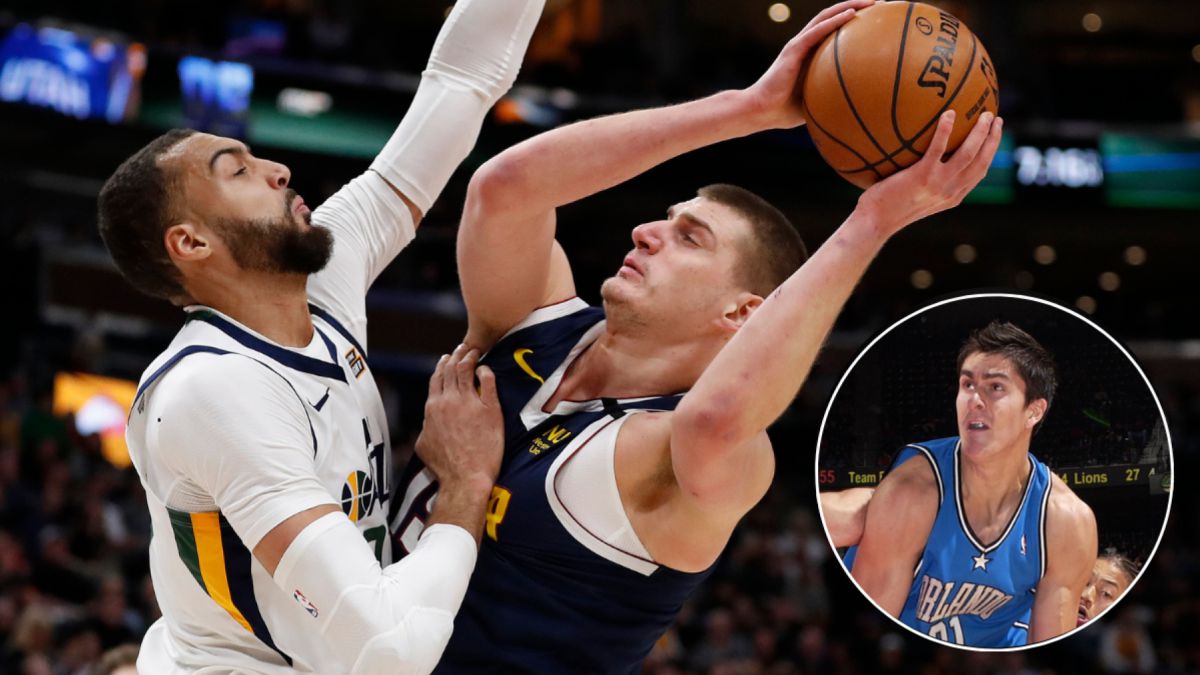 Last month the Denver Nuggets and the Utah Jazz faced each other in a duel with European prominence: Nikola Jokic against Rudy Gobert, with a victory for the Serbian, who not only cut the streak of the Salt Lake franchise (he had eleven victories in a row) but also signed his scoring record in the NBA (until that moment, days later he would beat it): 47 points plus 11 rebounds, his 20th double-double in the 20 games he has played this season. The Frenchman stayed at 12 points and 8 rebounds. That's why Darko Milicic, number 2 in the 2003 Draft (he was chosen only behind LeBron James) wanted Jokic to be valued, financially, in a more fair way. "Money is the basis of the existence of the NBA and if Gobert is worth so much money, then our Jokic should sign a contract worth 500 million dollars. That would show that Nikola is better than Rudy," he said in the Serbian media 24 Saddam, although he later confessed that these figures "are crazy" .
Rudy Gobert signed an extension with the Utah Jazz in late December for five seasons and $ 205 million. His two awards for Best NBA Defender (2018 and 2019) and his participation in the 2020 All-Star made him eligible for the maximum salary (228 million), but the Frenchman decided to make a small reduction to his franchise to give him something economic flexibility. Mind you, he signed the highest contract for a center in NBA history. Jokic made a five-year commitment in 2018 in exchange for $ 148 million.
Milicic, who was everything in the NBA except one example, considers that Jokic is: "He enjoys basketball and that can be seen on the court. He is a completely atypical player who has shown the budding stars, to whom he people see them as aliens, they don't have to be. I like that Nikola is so modest, that money is not a priority for him. "Finally, Milicic charged against the new NBA, where the offensive game is so important: "It makes me sick to see a game with 300 points. What are they doing on the court? For me that's a disaster, I can't watch basketball games like this. The NBA wants it, but defenseless basketball loses its meaning. You run, you throw ... and that's it. It's not how I understand basketball. "

Photos from as.com