Milagros Luis: "I still feel angry about the refereeing"
The second vice president of the entity, who witnessed the game live at La Romareda, returned with the feeling of "psychological defeat" after the goal canceled by Tenerife.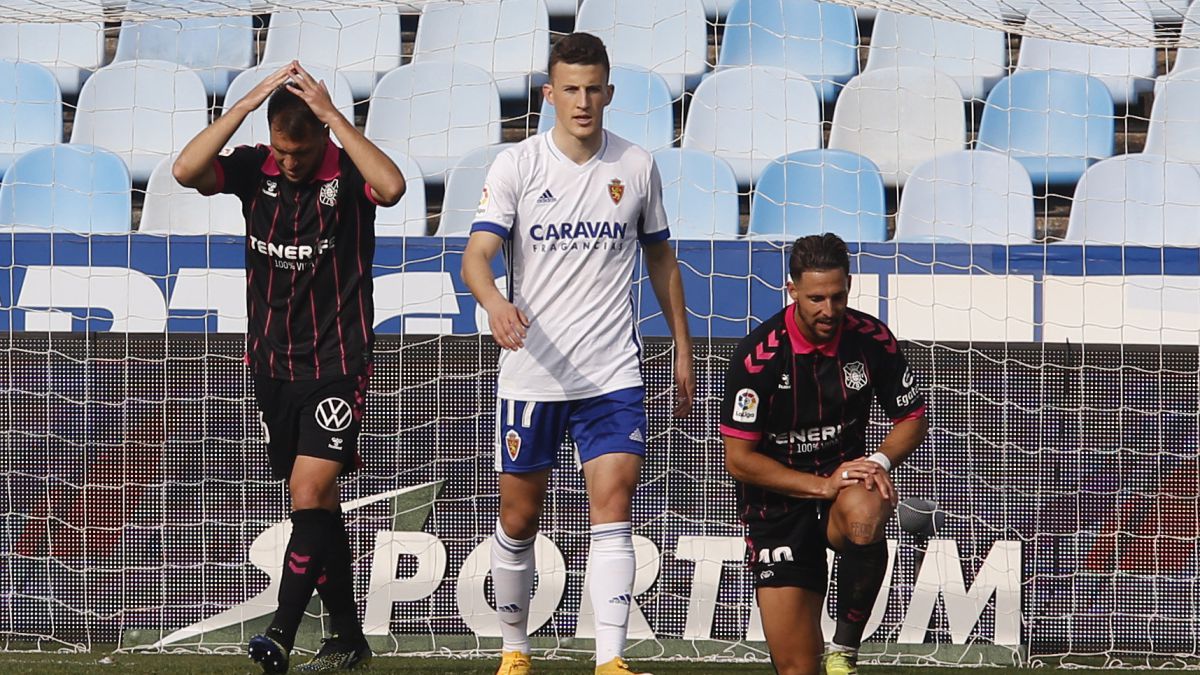 Álvaro Moreno Aragón's performance continues to be the object of criticism on the island. Few are those who have understood what was whistled in the action of Carlos Pomares that ended in a goal, but the referee ordered the play to be repeated. "My anger about the refereeing still lasts. I was left with the face of 'here what happened now?'", Said Milagros Luis Brito, second vice president of Tenerife.
The leader was representing the club in the box of authorities of La Romareda and told what he felt when he saw the action live. "I saw the play on a monitor again and I did not understand why he returned the corner kick. You have a bad body, after the game I saw the expressions of the players and they were disappointed, of psychological defeat," he said.
"It was a really shocking situation and then I heard the coach's statements saying that he did not know what had happened and I had that same feeling. Honestly, my anger still lasts," he repeated.
Consulted about a possible official protest against the latest arbitrations received, she anticipated that "in principle it has not been valued. What you have to do is respect how the game has unfolded, abide by the criteria of the technical team and the sports management," he stated.
Milagros attended the media present at the event that took place in the Presidency of the Government and which was organized by the Tenerife Foundation for International Women's Day. In this event, the publication of the didactic guide Women in Sports in Tenerife was announced, which recognized 20 outstanding athletes. Each of them received a painting in recognition of their career.
Photos from as.com