Meyers Leonard removed from Heat for anti-Semitic insult
In the context of a video game streamed on Twitch, the player uttered a sensitive expletive for Jews. The NBA is already investigating it.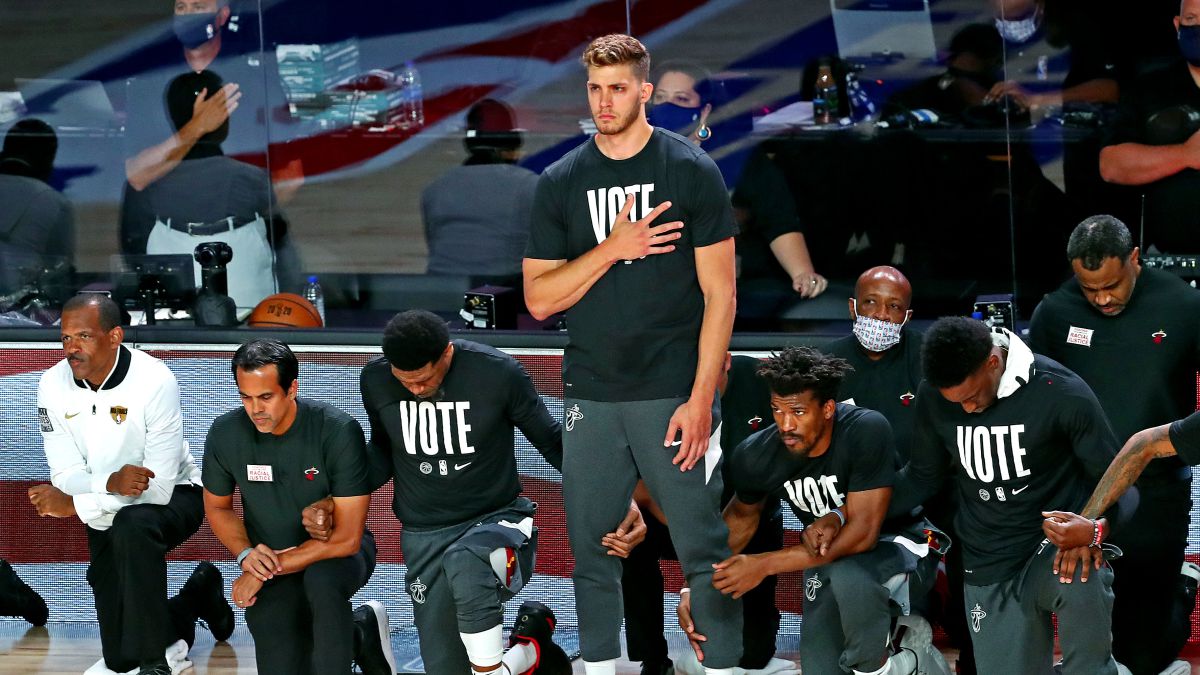 The Heat have announced that Meyers Leonard, one of their substitute players for the center position, will be removed from the team until further notice after the controversy over his person broke out as a result of a video game. In a Call of Duty game that was broadcast on Twitch, Amazon's platform for live broadcasts, he said, "You fucking coward! Don't shoot me, you fucking 'kike'!" That last term, kike, is a word that is understood as an insult to the Jewish community, and the uproar has been such that his position in the North American league is, at the moment, uncertain.
"The NBA unequivocally condemns any form of hate speech," said Mike Bass, spokesman for the competition, as soon as the scandal exploded. The NBA, in collaboration with the Miami Heat, is reviewing the video to assess a possible sanction for the player.
"The words used by Meyers Leonard were wrong and we will not tolerate hateful language to anyone associated with our franchise," Miami added in another statement, in which it said that the pivot was suspended indefinitely until decide something else.
The player has spoken through Instagram hours after raising the dust with a message in which he tries to excuse himself:
"I apologize for the anti-Semitic comments made on the live. Although I did not know what the word meant at the time, my ignorance about its history and how offensive it is to the Jewish community is in no way an excuse. I have done wrong "
"Now I am more aware of what it is and I am willing to meet with people who help me with these types of speeches so that we can better combat them. I am aware of my mistake and I believe that it is not a good representation of who I am "
The word kike is a derivation of kikel, the Jewish translation of another word: circle. That's what they were called derogatorily on Ellis Island, the entry of many people into New York Harbor turned into the nation's largest filter of migrants during the late 1800s.
Leonard's full enunciation was as follows: "You fucking coward. Don't shoot me, you fucking 'kike'!" The video game in question has a war theme.
Meyers Leonard had already made the news last year for an event outside of the purely sports. He was one of the people who did not kneel when the anthem sounded during the Florida bubble games, marked by the social tone of the NBA after the explosion of the Black Lives Matter movement. His reason given was that his brother, Bailey, is a Marine.
Photos from as.com