Mertens returns and Naples awakens
The Belgian footballer returned to the starting eleven for the first time since December and the Southerners beat Benevento 2-0, approaching the Champions zone.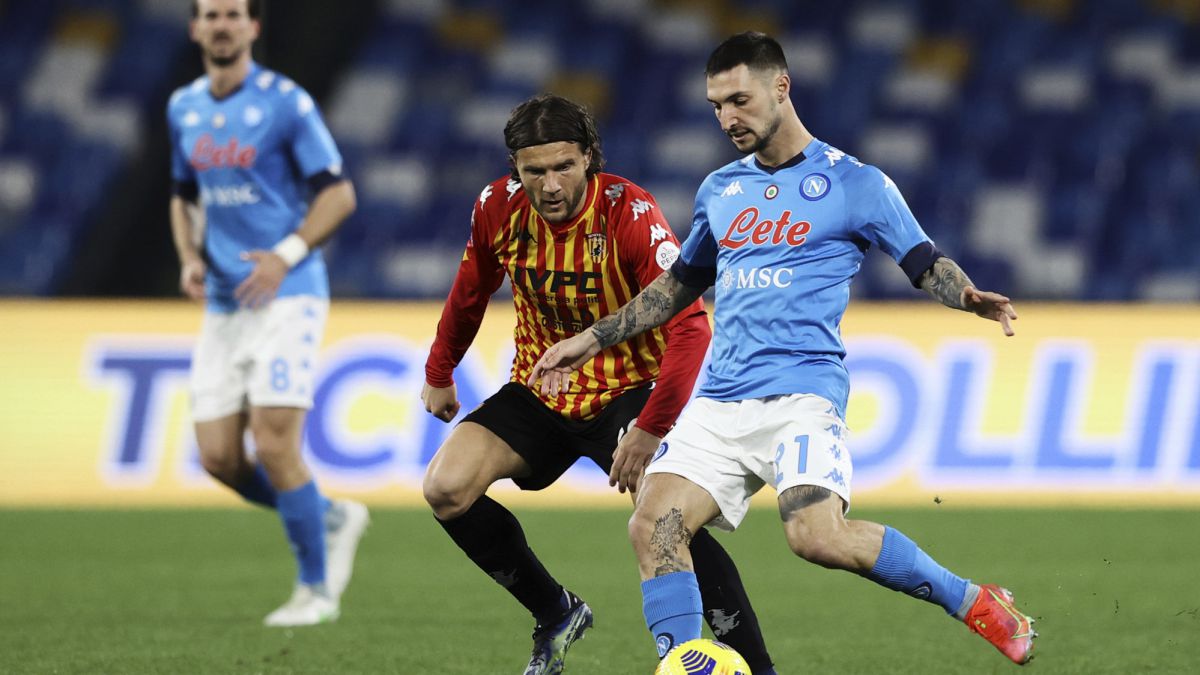 Naples sees the light at the end of the tunnel. After the humiliating defeat against Atalanta and the unexpected Cup elimination with Granada, the Azzurri beat Benevento 2-0 and gave positive signals after weeks to forget. It was no coincidence that these coincided with the return of Dries Mertens, recovered from his ankle injury.
The Belgian started for the first time since December and, in the 34th minute, he opened the can with the outside of his foot receiving a low center from Ghoulam, another that seems to have been reborn after years between the bench and the stands due to his physical problems. It was the 131st goal for the point, the top scorer in the club's history, and the sixth of his (so far) unfortunate season.
The goal came after a very good half hour from the Southerners, who controlled the game with the quality of Fabian, Zielinski and Insigne. Those of Inzaghi, for their part, limited themselves to closing the spaces well, but once the 1-0 was fitted, they did not find solutions to react.
In the second half, then, the partenopei kept pushing and, in the 66th minute, an Insigne cross bounced off Politano's shoulder, who, falling, pushed the ball into the goal with some luck, sentencing the contest. The only mole of the Neapolitan afternoon was starred by Koulibaly, who was expelled in the final stretch of the crash for an absurd foul on Letizia.
The victory gives oxygen to Gattuso, who remains silent at the will of the club. His course full of ups and downs can still deliver surprises: with this victory, Napoli are three points behind third place, with one game less. And these days the injured that 'Ringhio' missed so much will continue to return.
Photos from as.com