Melendo, the intermittence of a fast-paced player
The Espanyol player returned to the starting lineup against Sporting seven games later. The 0-1 action started. You still haven't completed a match this course.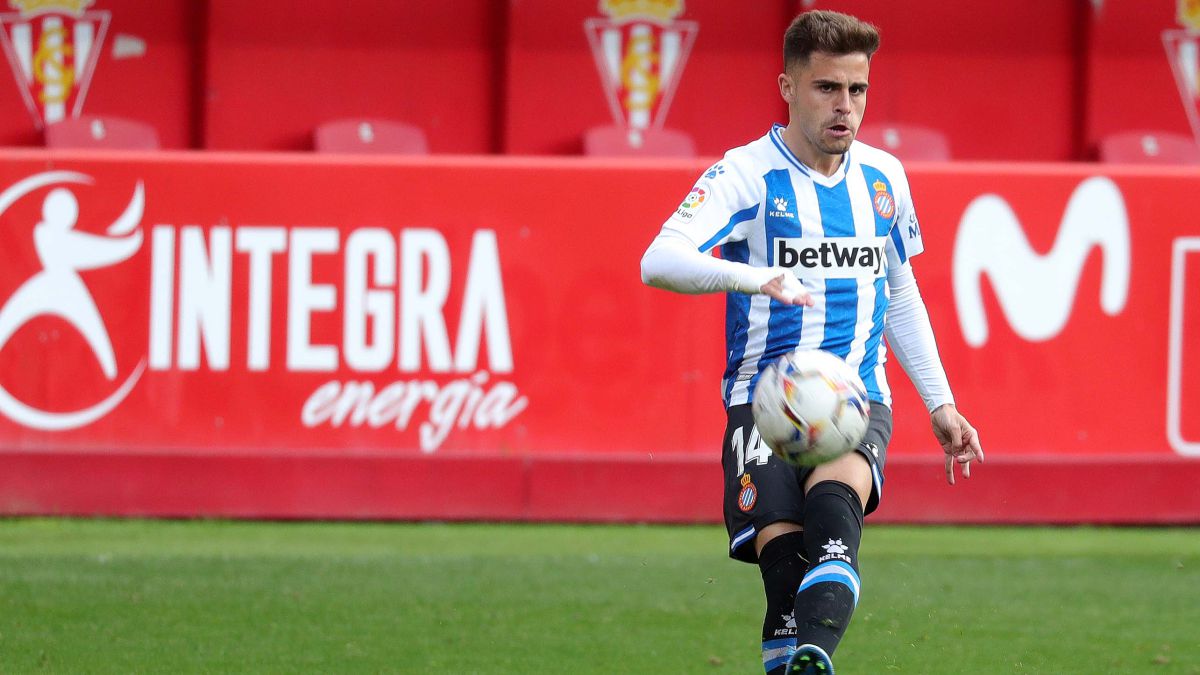 It would be good if Vicente Moreno, and Espanyol, recovered players like Óscar Melendo. The blue and white footballer was called to be important this season, but he is still expected. His irregularity when he has minutes has caused teammates like Nico Melamed to pass him on the right, but he has the quality to turn the situation around. After having played only four minutes in the last five games, Vicente Moreno gave Melendo the alternative as a starter (he occupied the midfielder in attack and was second in the pressure at the exit of the rival ball) and he responded in a certain way. The 0-1 action started. Although after that, he again showed that the turn signal sign will cost him to tear it off.
Seven games later, he started again (he was not since match day 20 against Las Palmas, the first of 2021) and Melendo appeared before Sporting ready to claim. It took him only 13 minutes to get under the spotlight despite the inactivity and began, with an excellent pass to Pedrosa, the action that ended in the 0-1 of Embarba. This gave him confidence and even on 19 'he tried a shot on goal. But after that, practically nothing. That fast-paced and intuitive game faded until in minute 78, Vicente Moreno again showed him the way to the bench. The coach, after the match, explained that "Melendo played a very good game, we knew he was going to do it. He has been and is a very important player for us. He has worked and has been waiting and prepared for when he had to enter to give the level. I'm happy for him". Although it seems that giving him the full 90 minutes is an impossible mission since he has not yet enjoyed this League. In Gijón, Melamed appeared for him on 78 'and just two minutes later he had an immaculate chance to make it 1-2. His header went high.
There is enthusiasm and hopes of seeing the best version of Melendo and the minutes against Sporting should make him realize that he can take a step forward and begin to be important in this Espanyol. Although it is true that his total statistics in the duel did not just give him the ideal boost because despite his 28 good passes, he only tried a dribble and it did not come out. In addition, he committed two fouls and only forced one. The parakeet player is demanding and the positive aspect that he can extract from the game against Sporting is that he can once again take the pulse of the competition (in Gijón he already played more than in everything he had in 2021 in the league). Melendo is and is expected.
Photos from as.com