Medvedev's agony in Miami: "I was just thinking about not falling down"
The Russian tennis player managed to carry out his match against Alexey Popyrin despite the cramps he suffered in the third set. "It is one of the sweetest victories of my career."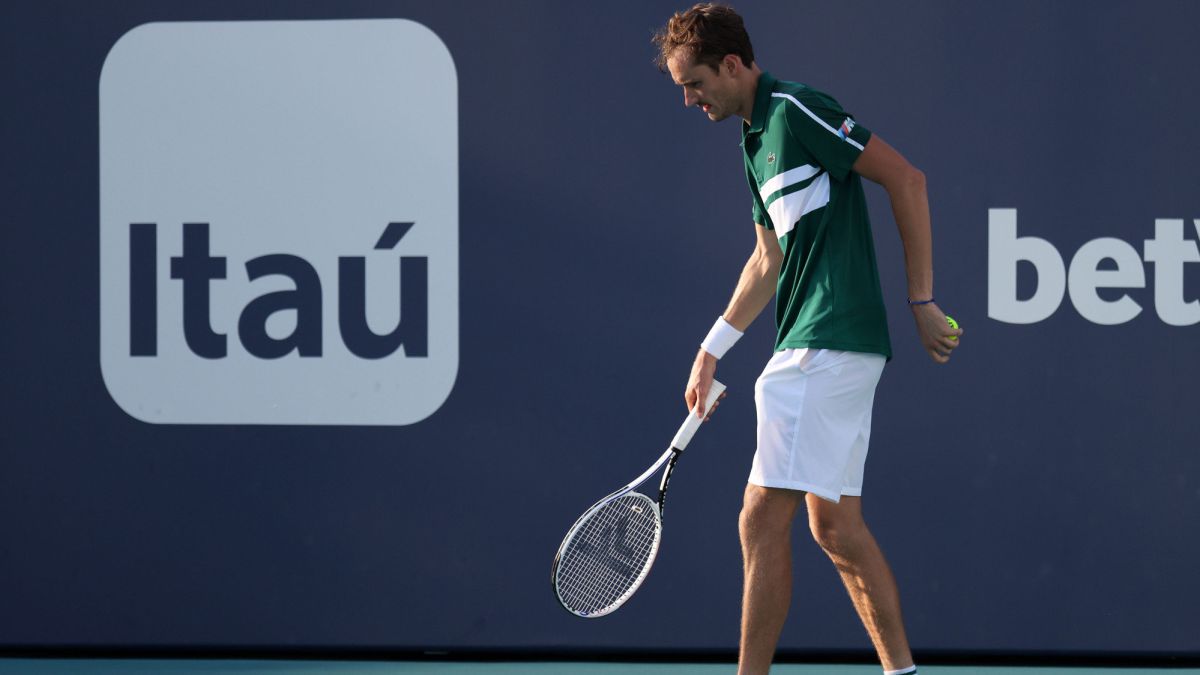 Daniil Medvedev gave a lesson in pride during his match against Australian Alexey Popyrin in the third round of the Miami Open, in which he won 7-6 (3), 6-7 (7) and 6-4 after letting go three match points in the second set and playing with cramps for much of the third set.
Medvedev himself was so euphoric at the press conference after this agonizing match. "I think that winning a Grand Slam final in three straight sets does not feel what I did after match point today"
The problems for Medvedev began in the second set and at the break between this heat and the third and final set, the Russian had to request the presence of the physio to continue playing. "The only thing I was thinking about was not to fall, because if I fell, I didn't think I would be able to get up again. There were several times when I wanted to lie down and say 'okay, it's over'. Then I knew that I could not accept it. In the end it was that I could hardly walk, my legs did not follow me. I could not bend or straighten them, I had to maintain the same posture and I could not take a step of more than 10 centimeters ".
Despite the torturous experience, Medvedev highlighted the more positive side of the situation and how he managed to take the victory despite physical problems. "I feel like it was a fun match in a way, a match to remember. For me, of course, not for him. You know? The funny thing is, he should have won in straight sets. We shouldn't be here talking about it, but here. We are here. It is a match to remember, without a doubt, "said Medvedev, who will now seek a place in the quarterfinals against American Frances Tiafoe, who also beat Serbian Dusan Lajovic in three sets (1-6, 7-5 and 6 -3) .
Photos from as.com