Mavs can't take Doncic and Porzingis casualties in OKC
Both Doncic and Porzingis were out of the game one day after standing out against the Spurs. In Oklahoma the Mavs miss another train.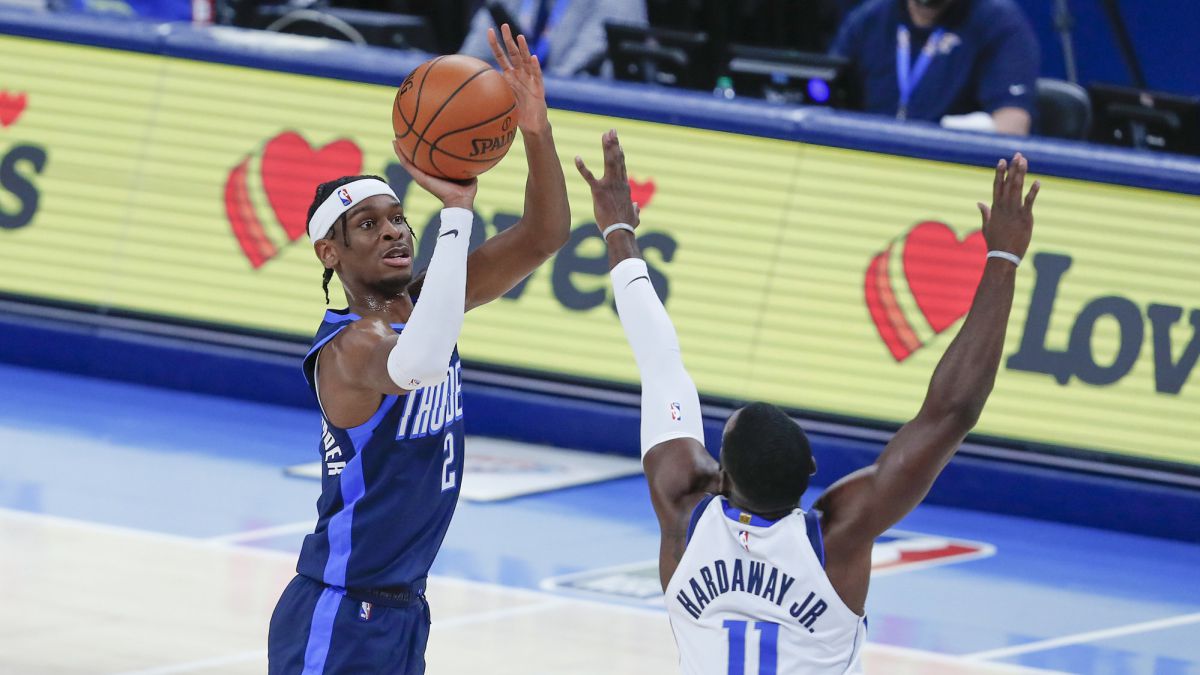 The Mavericks began to see the light before the All-Star stoppage and in the first game of return they took one of those victories that are worth double. They beat the Spurs just a day ago to mark territory. The Dallas team is one of several teams fighting for a place in one of the best half-table spots in the Western Conference. With the Grizzlies and Warriors, in addition to the aforementioned Gregg Popovich team, they are fighting to be among the top eight in the absence of some other team getting there as the weeks go by. That is why what happened in Oklahoma City on this Thursday night has less explanation.
The Mavs' two stars, Luka Doncic and Kristaps Porzingis, have not played the Thunder. There has only been one game since the All-Star and it is one of the back-to-back that will be presented in the second part of the season schedule. It's pure rest, even though the franchise has to mask it with ankle discomfort in Doncic's case and knee discomfort in Porzingis's case. The case of the Latvian still has a caveat, which is that he could not even play the first games of the year because he was recovering from a problem in that area and they are trying to protect him from all over-efforts, but for the Slovenian there is not much excuse. Doncic rested the last day before the All-Star and also rested the week after with only one game in tow. With everything to be played in the conference and with the possibility of further distancing the Thunder, a dangerous team despite qualification, the position has not been liked.
The Mavericks could not overcome those two absences and take a loss of those that sting to the locker. Carlisle had a good response from men like Josh Richardson, Tim Hardaway or Jalen Brunson, who are in good form in recent weeks and who are being asked to pull the car in attack, but perhaps a little late. The Texans came out asleep and conceded a first set in the opening quarter that already condemned them for the rest of the evening. The young point guard Shai Gilgeous-Alexander was the best of the game, who opted for the home side.
In the opening was the key. 35-19 input. That is what the Mavericks had to overcome, a difficult company with which they could not. The gap opened shortly after starting, also on the inside despite the fact that Horford and Kleber are similar in style and the German was correct, and the wound did not heal. Having the Thunder hit half of the triples and beating the rebound battle by a long way made it pupa.
Shai, with 32 points, was the best of the night. Josh Richardson, 27, was the losing team's leading scorer. The direction of Brunson, the one chosen when Doncic is not present, went from less to more in the game and the visitors clung to that, so that they could reach the height of the Thunder in the final minutes, and they almost succeeded. With two minutes to go they moved to two, but a triple by Pokusevski and the ease of taking free-kicks helped Daigneault's men to close the match.

Photos from as.com