Márquez already knows the first motorcycle he will use and where
The ilerdense talks about his recovery, his day to day and the planned planning for the return to activity.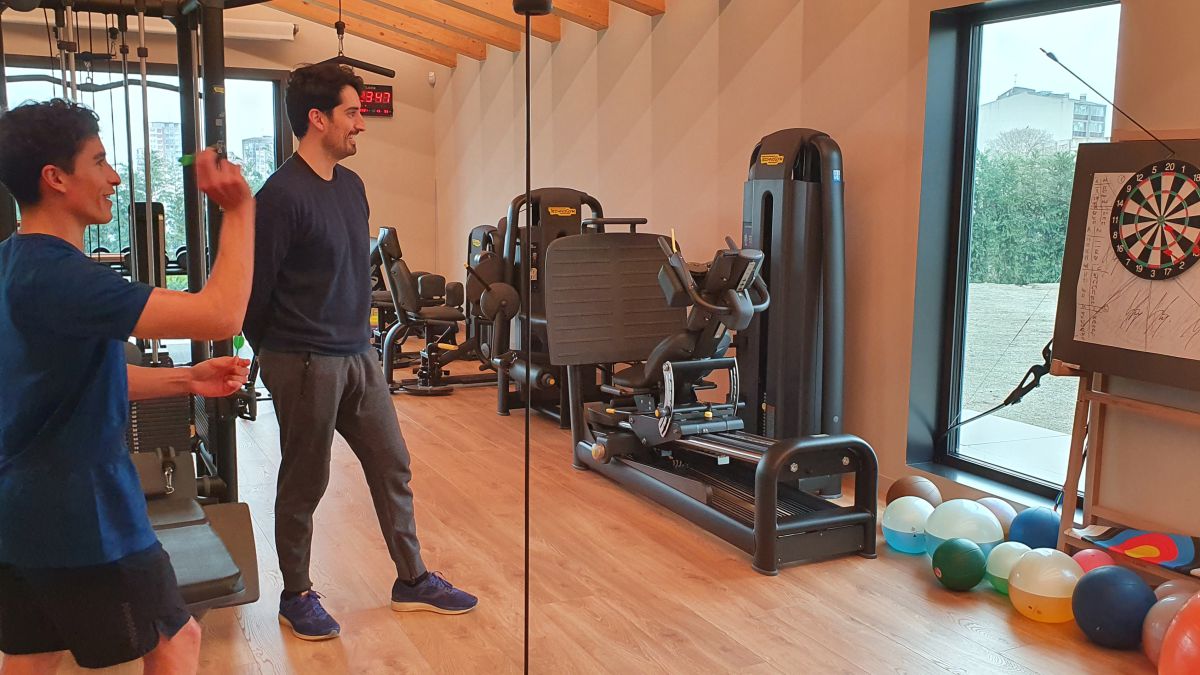 Marc Márquez is progressing well. It is a verifiable reality, both for his publications on social networks and for the communication strategy that he has restarted through his team. After the presentation of the Repsol Honda, he now talks about his recovery again in an interview broadcast by the team.
In it, the man from ilerdense is optimistic about it: "The sensations are very good. We have recently started to work on strength, but the progression is upward, which is very important. We have gone with great prudence and caution, I think we are on the right track, although there are still a few steps to do. I am very happy and optimistic because I see that I am getting better and better and my evolution is good. "
Márquez assures that this progress is appreciable even in the most everyday details: "You notice the improvement in things as simple as showering, washing your head and teeth, opening a door and closing it… Then in the gym the weights are increasing and mobility is getting better and better, but the first change from being able to brush your teeth with your right hand was already quite an achievement. "
Y adds: "Now it's going very well, I'm getting better and better in the gym and the difference between the left arm and the right arm is much smaller. Physically, I'm already in place at the cardio and chest level, which is the most important thing. Now I am waiting for the doctor to discharge me at the bone level and for me to feel good muscularly to take a motorcycle, but every time I feel that it is closer ".
Marc is fully focused on his recovery, dedicating almost his entire day to this task: "I wake up at 8 and from 9 to 11 we do the first session of physio and gym. Then I have some breakfast and cardio, which can be cycling or running until noon. Then I eat, a nap and from 16 to 18 there is the second session of physio-gym, in which we work more specific muscles for the motorcycle. Snacking and from 19 to 21 is my free time. "
With this outlook, the eighth world champion is already beginning to think about getting back at the controls of a motorcycle, although initially it is not a competition: "The plan is to try to get on a small motorcycle first to train on smaller circuits. If I feel good, the next day I will try to take a bigger bike, like a street CBR 1000, to enter a big circuit and feel the speed of 300 km / h and go back to my lifestyle little by little. "
Márquez has been very aware of the first pre-season training in Qatar and the work of his team. Being in the first race on the same stage could be his first major goal, but it is something he still does not comment on for the moment: "I would have liked to be at the start, because the first practice sessions of the season are among the most important. Because you come from a winter stopped, I from a year stopped, you have to go fast on a motorcycle again, to understand it, go back to riding a motorcycle, find that feeling of speed again. But hey, I know they are doing a great job, that they are waiting for me with open arms and I want to return as soon as possible ".
Photos from as.com