Marcos Alonso becomes the dagger of Chelsea
Thomas Tuchel returns to defense of five and Marcos Alonso shines in what is his system since his time in Italy. He was exhibited against Everton as one more attacker.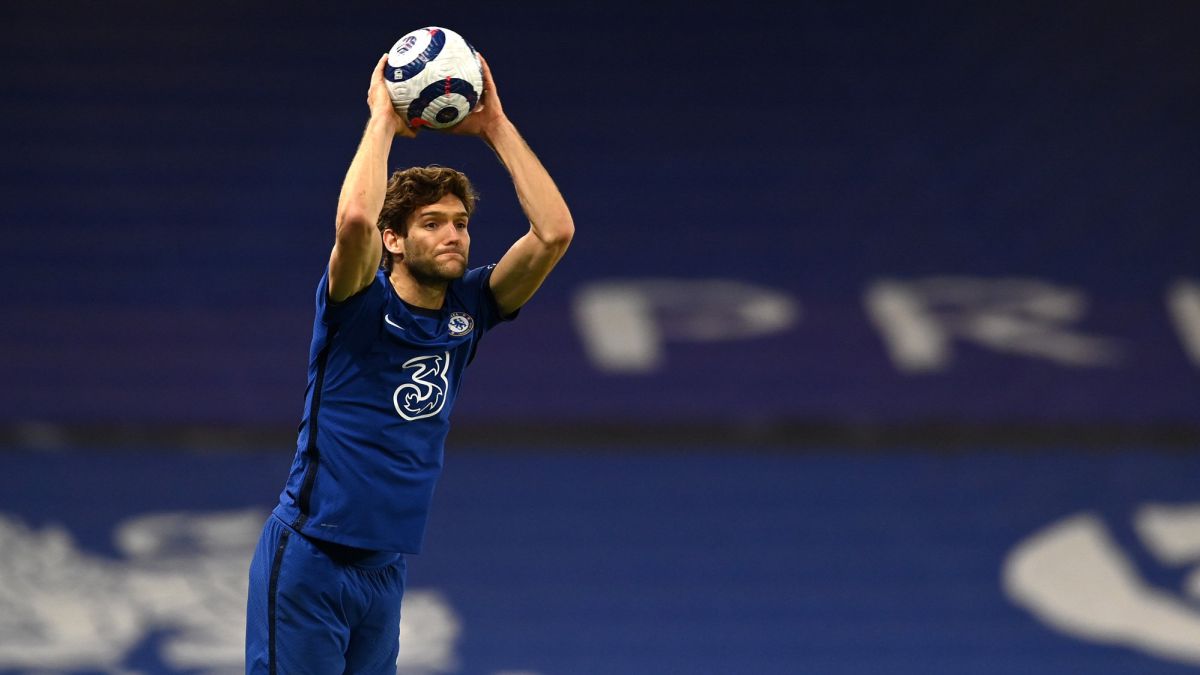 Marcos Alonso has once again conquered the left wing of Stamford Bridge. The Spaniard has returned to a leading role behind Chelsea since the arrival of Tuchel, who has recovered the five-back line as Antonio Conte did in the last league triumph of the blues. The Madrilenian began to shine in that position at Fiorentina with Vincenzo Montella in a team that shone in the eleven with Salah, Mario Gómez, Savic, Neto, Borja Valero, Joaquín or an Ilicic yet to emerge among many others. Sousa gave it continuity and became one of the best lanes in Italy.
Given his good performance, Conte took him and made him permanent in the last League champion Chelsea. With Sarri he also played in a line of four but for Lampard it did not fit and he stopped counting. After the poor results in the first half of this campaign, the legend came out and the arrival of Tuchel has brought him back to his band. From there, it's the Chelsea dagger.
Before Everton, he left a good example of the importance of full-backs in today's football. With his backs covered, Marcos was key to breaking Ancelotti's Everton defensive fabric with incisive passes and gallops. For the first goal, Marcos went up and switched positions with Callum Hudson-Odoi. The midfielder stayed with the ball a little further back and found the Spaniard. He received on the edge of the area as he entered the race and crossed Havertz, who scored with the help of the central toffee.
In '40 he had another raid that left him alone against Pickford. The defense bothered him just enough at the time of defining and the Englishman hit with his hands to avoid the 2-0. Marcos was still the threat and a good part of the second goal also came off his feet. The full-back received Rüdiger's own field and, instead of touching Jorginho to leave more calmly, he saw a good break from Havertz, who with a magnificent pass put him on the edge of the area. The German continued and was knocked down inside it by the Everton goalkeeper. Penalty missed by Jorginho.
In addition to these actions, the Madrilenian finished the 90 minutes with some remarkable data. He came into contact with the ball 65 times, hit 84% of his deliveries, gave several key passes and crossed with precision. In attack, he added two shots on goal and in defense, he took half of his duels and made as many fouls as he received (3) .
Photos from as.com