Marcelo will be sanctioned for breaking the restrictions
The Valencian Generalitat has opened a file on the Madrid player because he published a photo this Sunday with his family on Malvarrosa Beach.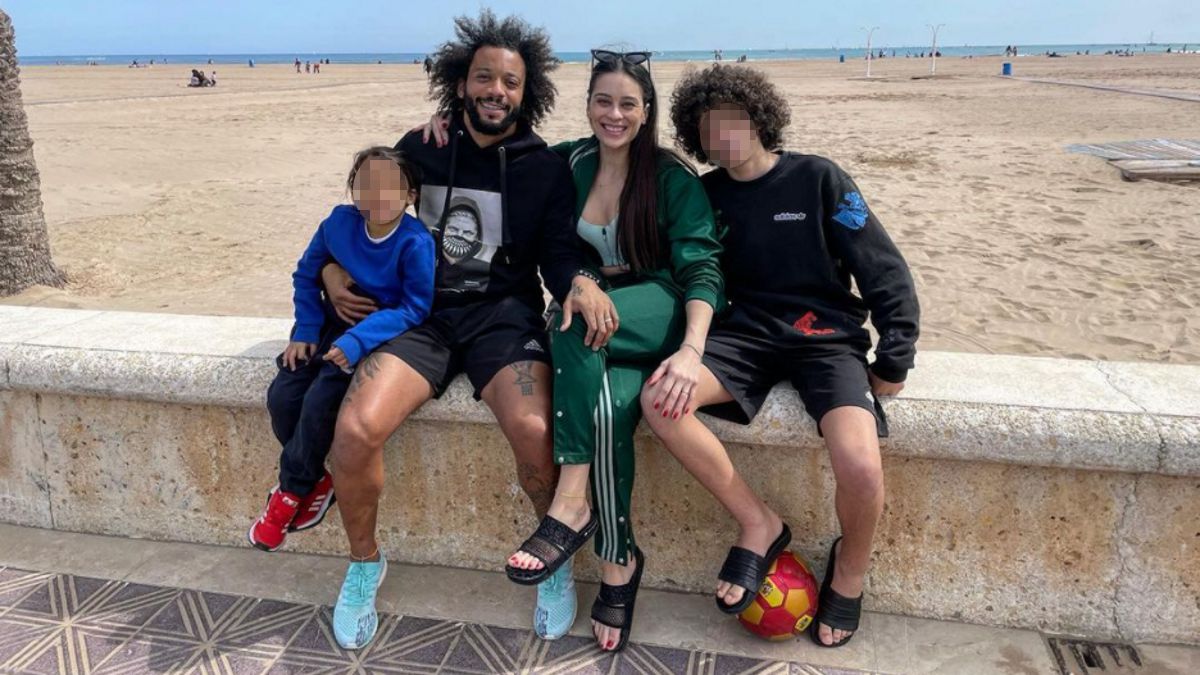 The Generalitat Valenciana will propose a sanction for Marcelo for skipping this Sunday the perimeter confinement that governs the autonomous community, according to the newspaper Levante-EMV. The Real Madrid player published a photograph on his Instagram profile in which he is seen enjoying the day with his wife and two children, in an image that has caused outrage on social networks. "Domingo al sol", the Brazilian side has written in his publication, in which the four members of the family are seen posing on the promenade of La Malvarrosa beach, in Valencia capital.
Marcelo, 32, and the other three members of his family face a light sanction for skipping the perimeter closure of the Valencian Community. The amount can range between 60 and 600 euros for each one according to the autonomous decree law 11/2020, which regulates the sanctioning regime against non-compliance with the measures. They are also exposed to an additional fine of 100 euros each for failing to comply with the obligation to wear the mask in a public space.
The regional government considers that "it is not possible to allow people of public importance to convey a wrong image to the public and show off their trips," according to sources from the Generalitat collected by the aforementioned newspaper.
The players of the Real Madrid first team who have not been called up by their national teams during the international break have enjoyed the two days of the weekend off. The squad is scheduled to return to training tomorrow, Monday afternoon (5:30 pm) at Real Madrid City in Valdebebas.
Photos from as.com