Marc Márquez gets back on the back of a Honda
The eighth champion continues to take steps forward in his recovery and has traveled to Montmeló this Wednesday to complete a private test.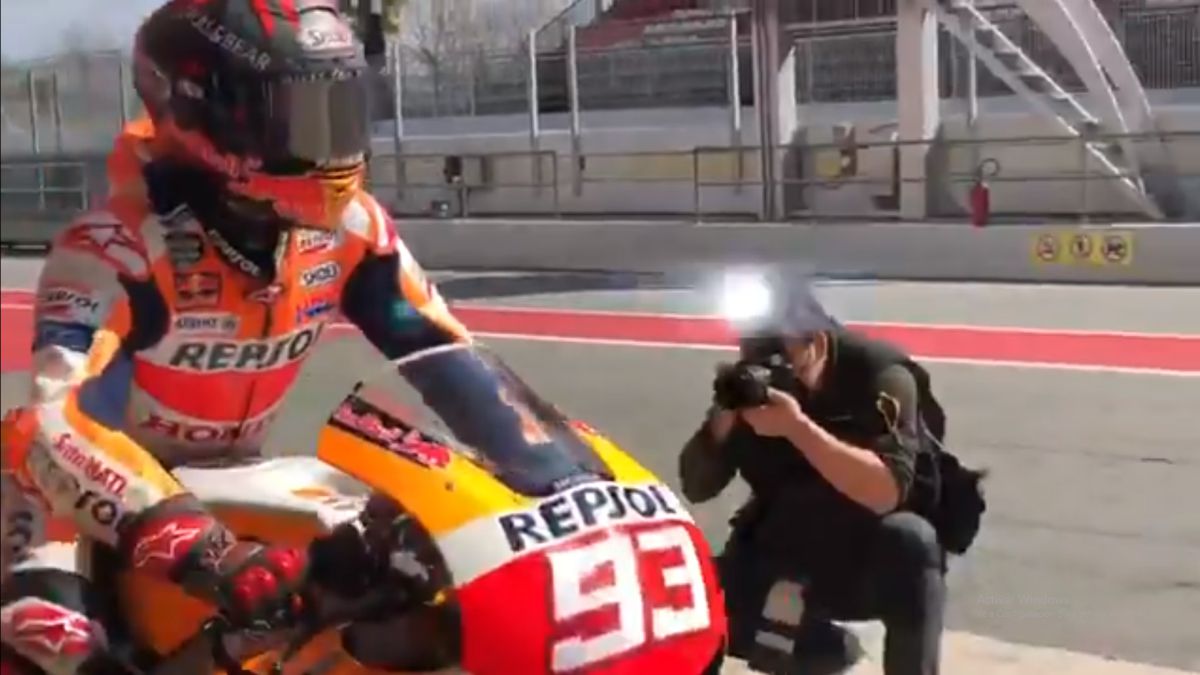 Step by step with a view to the Qatar GP (March 28). This is the roadmap that Marc Márquez has been completing since last Friday, March 12, the medical team led by Doctors Samuel Antuña and Ignacio Roger de Oña authorized him to intensify the recovery of strength and mobility with a view to progressively returning to riding. competitively.
Because if that same day in the afternoon Marc traveled to the Alcarrás circuit to complete four 30-minute runs with a 150cc 4-stroke motorcycle, this Tuesday the eighth champion traveled to Montmeló to get on the RC213V-S, the model of street of the Ala Dorada factory that delivers a power of 215 hp at 10,500 rpm and weighs 160 kilograms, and see if it can reappear in the first appointment of the season in Losail.
It should be noted that Márquez's environment has assured AS that the Repsol Honda rider, unlike last year at the 2020 Andalusian GP when he got back on the Japanese saddle just two days after having been operated on for a fracture of the right humerus, he is in no rush to return to the championship. A lap that you will announce when your body tells you that you are ready to aggressively ride the MotoGP RC213V, in your goal of fighting again for pole positions and victories.
"The situation with Marc is beginning to normalize, but it is evident that in his first race he will not be 100%," Alberto Puig, the main team of the orange formation, recently assured. What is certain is that Marc Márquez will travel to the city of Doha next week to get the second dose of Pfizer's vaccine against COVID-19 that the Qatari authorities have made available to the World Cup grid. It only remains to be resolved whether as a patient or also as a MotoGP rider.
Photos from as.com