Manu García shoots in the foot of Alavés
Alavés went ahead with a penalty, but two clamorous errors by the captain left the Albiazul team with ten and allowed Cádiz to draw from the fatal point.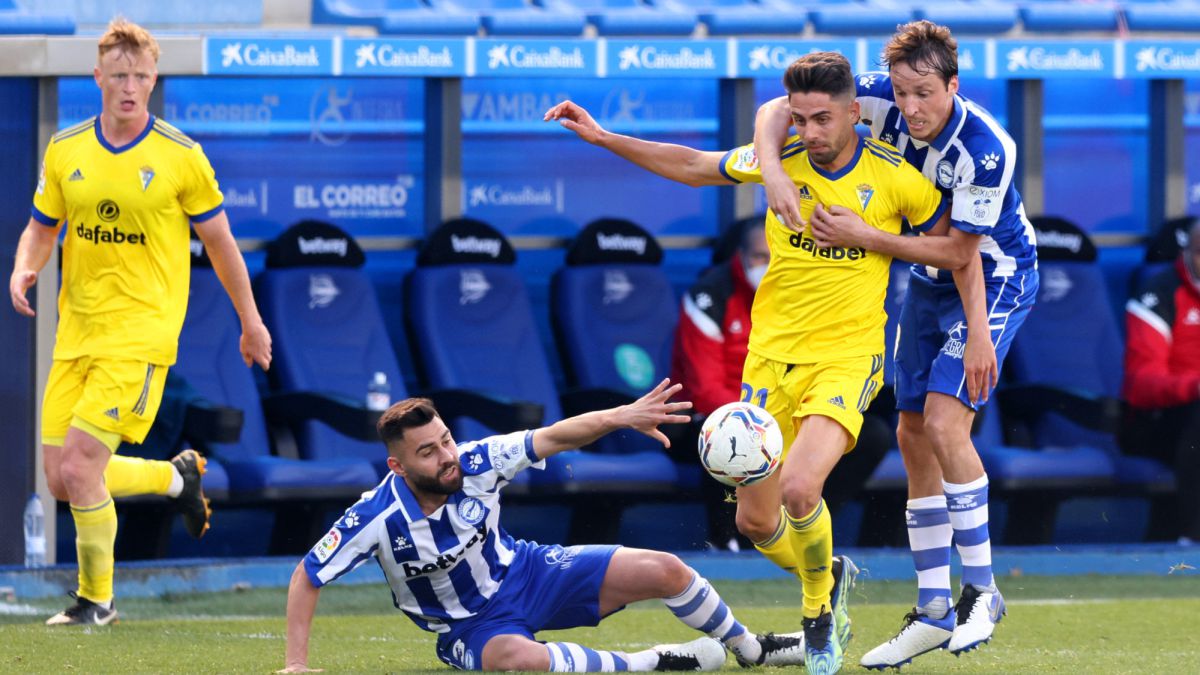 Deportivo Alavés had the game on track with the penalty scored by Joselu when, in just two minutes, Manu García saw two yellows and left his team with ten troops. The second was, in addition, the maximum penalty that Alex transformed. They flew two points, the particular 'goal average' and Abelardo's men were faced with Second Division. And thank you ... because Cádiz tried to finish the job and get the victory. From mastering the shock to recoiling backwards and ending up asking for the time.
Alavés began taking the initiative because it was also convenient for the Andalusian team. The first unforeseen event that Álvaro Cervera had to face was having to replace Mauro, injured. Salvi entered the field of play occupying the right wing and sending Fali to the center of the defense. It was the 17th minute and Alavés had had 70% of the ball's possession. A gift from Ledesma, who measured badly, in minute 32, was about to suppose the first goal of the game that would come one later when Joselu transformed the penalty committed by Salvi since the ball hit him in the right arm inside the area. Luis Rioja was the protagonist of that play because he made a great control.
El Cádiz held positionally without creating danger to the counter and the only approach with some danger was starred in the first part by Negredo, with a heel that carried a lot of intention. But in the second half things hardly happened although, from minute 60, it is true that the yellows began to create danger with their entrances on the wings. Tomás Pina saw his tenth yellow of the season (he will not play for Wanda) and Manu the red one after two cautions. The second, caught with tweezers; If the yellows have been in pain for a year with arbitration decisions that harm them, here is a little compensation. Alex tied the game and Cádiz fell apart. Malbasic had the clearest but the clash ended in a draw. Feeling of defeat for Abelardo's men and of little reward for Cervera's. The Vitorians were almost KO and in the end the null combat was declared. Pitu is very touched, because his team does not start and scores fewer points than with Machín.
Photos from as.com