Manresan painting, impregnable territory for Fuenlabrada
Manresa was never behind on the scoreboard and made the difference with the points in the paint (52-30), with Sajus as the most prominent man.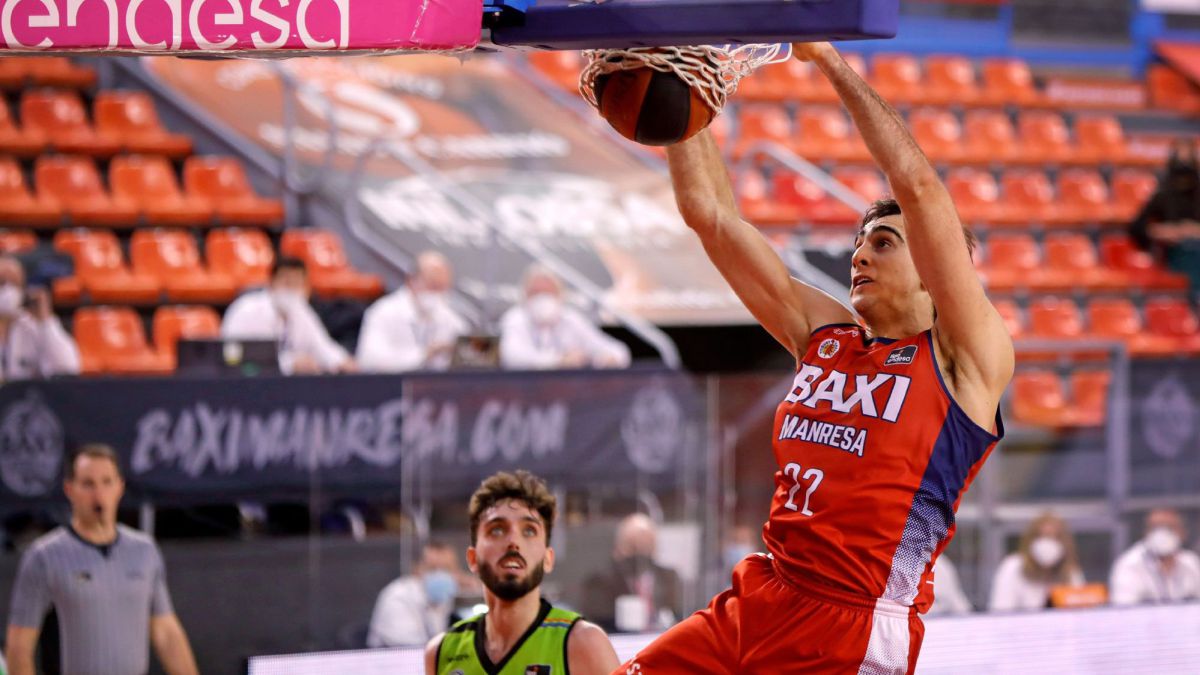 Baxi Manresa achieved a resounding victory over Urbas Fuenlabrada after dominating the match from start to finish. The locals did not give up the lead on the scoreboard at any time. The main difference was in the paint (52 points from Manresa to 30 from Fuenlabrada), where Manresa pivot Martynas Sajus shone with his own light, author of 15 points and 28 valuation.
Manresa entered the game much better, controlling his defensive rebound and loading the offense very well. Mastering this facet made it easier for them to play in transition and score comfortably (16-7 min 5). After Juárez's time-out, the Madrilenians improved in attack, but continued to concede easy points in the paint.
The start of the second quarter was marked by the success of Marc Garcia, the Manresa youth squad, with eight points in three minutes. Baxi Manresa lost some offensive fluidity and the clash was equalized, although Pedro Martínez's men continued to dominate the area (35-32 min 15). Despite this, the offensive talent of the visitors, especially Marc Garcia and Trimble (24 points between them), kept Fuenlabrada in the game.
The locals stretched the score at the start of the third quarter with a 7-0 run preceded by a great defense and the lack of offensive ideas from Fuenlabrada. (56-40 min 23). After the time out, Manresano relaxed. The game entered into a basket exchange dynamic and the difference remained around fifteen points until the end of the period.
The last quarter lost intensity and rhythm due to the favorable difference of Baxi Manresa. The locals did not slacken and kept their distance until the end.
Photos from as.com