Mallorca puts the direct and goes to 60 points
The VAR signaled an inadvertent penalty that gave the locals victory to give the leader three more points and reach 60 at the top of the table.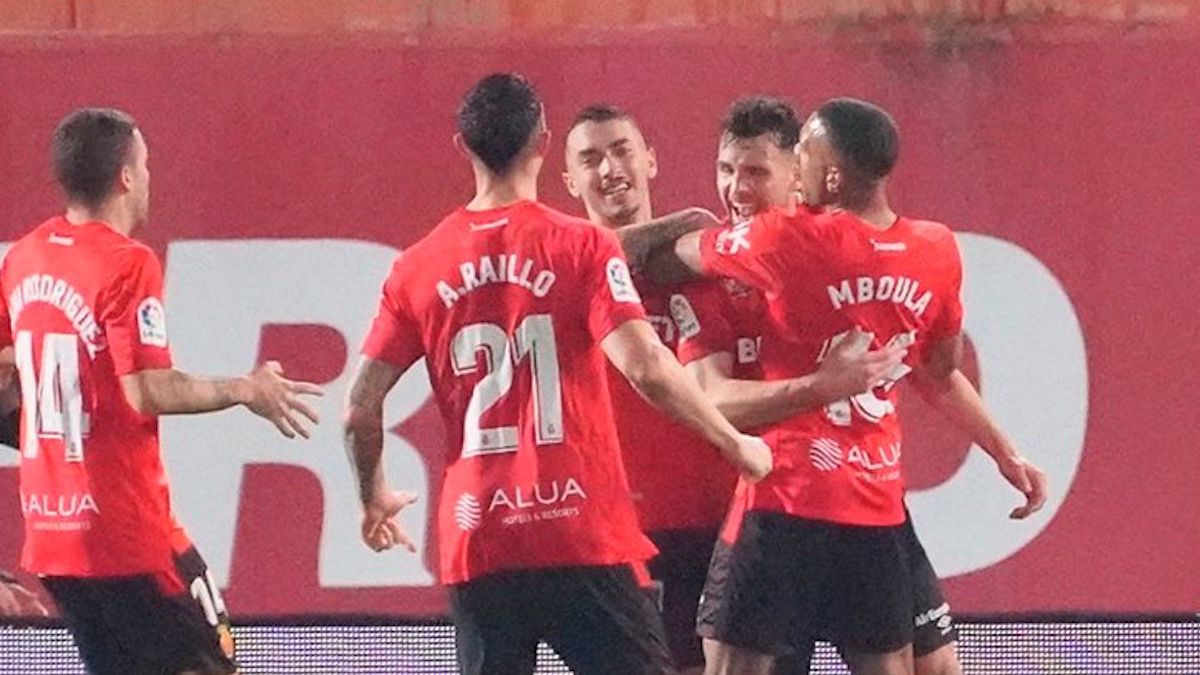 Without a great game and suffering from the tightness of the scoreboard, Mallorca took three points ahead against an almost harmless Cartagena in attack and thanks to the VAR that refined its aim.
At the edge of the break, a great inside pass from Salva Sevilla into space put Amath in hand-to-hand against Chichizola to establish the 1-0 with which the break was reached.
After the resumption, Mallorca threw chloroform into the game and what came was the draw for the visitors thanks to an excellent left-handed volley from side Forniés from the edge of the area.
Already in minute 80 came the key play, an inadvertent penalty by some and by others, which was signaled by the VAR for a hand by Andújar shot by Álvaro, which ended with a goal from Álvaro from eleven meters to give the leader three more points and Reach 60 at the top of the leaderboard.
____________________________________________________________________________
Luis García Plaza: "The team has shown great maturity"
Luis García Plaza is amazed at the level of scoring his team has achieved this season, in the short and long term. In the first case, he points out that "we have 18 out of 21 points in this second round", a relevant figure, although he adds that "there are still fourteen games left and we have to continue."
On the other hand, the Mallorcan coach highlights that 60 points in 28 days are spectacular figures that demonstrate the ambition of a team that "has shown great maturity" when it comes to how it manages the results in difficult moments of matches with the score set tight .
Regarding the rival, the Madrilenian affirms that "Cartagena has improved a lot, the coach, with his character, has made a tough and intense team with many virtues, and although he has not generated much in attack, it has cost us a little ", adding that, despite this," when playing so much in the opposite field, the chances end up coming, and today, the penalty ".
A week ago, Luis García revealed that there was so much tension and responsibility in the players, that when he got to the locker room he saw that they were not celebrating the victory, something that this time was different: "Today they celebrated the victory, it is difficult to win in this category , and the players have asked me for two days off, but it is not the time for that yet, tomorrow it's time to train and continue ".
Photos from as.com