Málaga takes a run on Luis Muñoz's big day
Malaga's golden triumph against a Sabadell that complicates the future. Great match by Luis Muñoz who scored the goals of the match. In the end, tensions between Pellicer and Hidalgo.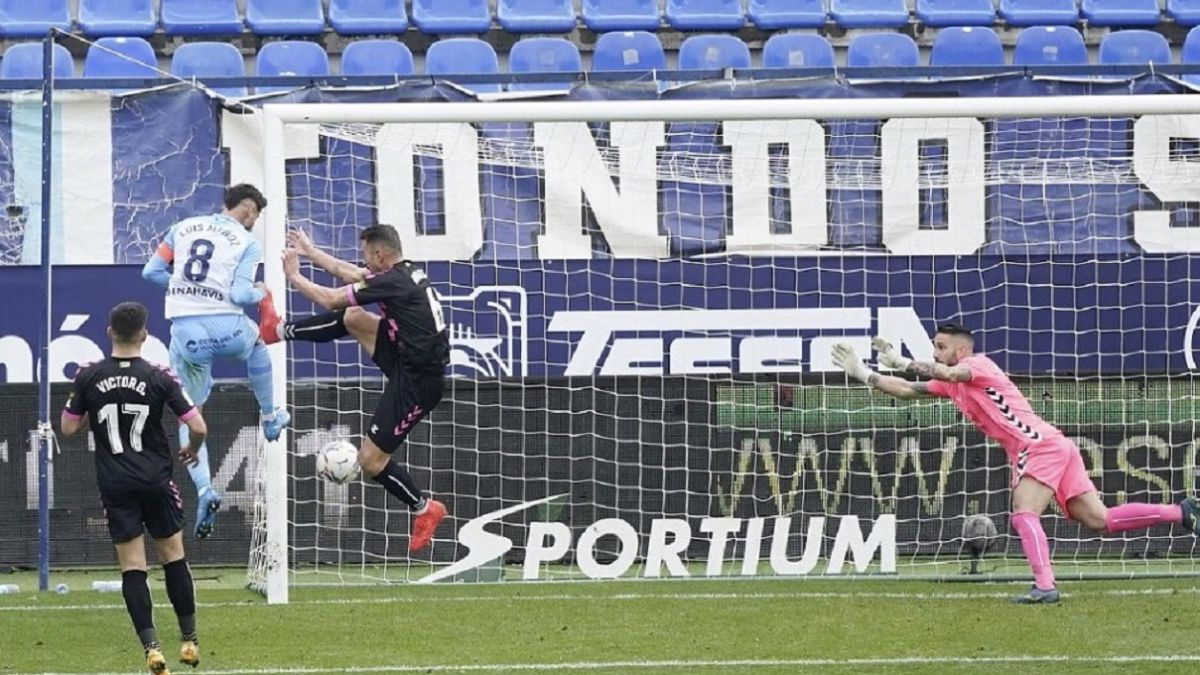 Málaga took an invaluable victory against Antonio Hidalgo's Sabadell, which complicates the future. Luis Muñoz, who played a huge game, scored the goals of the game, the second from a penalty 38 days later. Very serious game for the Blue and Whites against an opponent with better football than classification and a final fight between Pellicer and Hidalgo. La Rosaleda will once again be a fort. Ismael's unfortunate injury.
In the run-up to it, Antonio Hidalgo, the hero of Málaga's last ascent and who was returning to La Rosaleda, distributes affectionate greetings with many old acquaintances and friends. In addition, the Malaguista players took to the field wearing jerseys to support their teammate Pablo Chavarría, who was seriously injured.
Sabadell tried to surprise Málaga with a whirlwind exit that was soon countered by the Blue and Whites who, with the incisive Joaquín on the right wing, were looking for depth. At 29 'Makay, the goalkeeper with the most saves in the category, bravely avoided a winning shot from Yanis. The Harlequin response was immediate and this time Juan Soriano was in charge of intercepting a good shot from Stoichkov, a very talented player, one of those who play and make his teammates play. Once again, Mackay made a huge save to Caye Quintana after a free kick by Jozabed (37 '). The entertaining first half ends with the initial 0-0.
Málaga pushed. Sabadell waited for their moment and at 58 'Pierre Cornud gave a great cross that Guruzeta, in a good position, failed to finish well. At 62 'Pellicer's team manages to break the pitcher. Another great move by Joaquín Muñoz who once again leaves Cornud, centers the second post where the other Muñoz, Luis, appears to head with authority to the back of the net. A goal dedicated to Pablo Chavarría.
Vallesanos were partially touched by what Hidalgo decided to seek new ideas by taking out Heber Pena and the expert Álvaro Vázquez instead of Víctor and Juan Hernández. With Sabadell turned upside down in search of the tie, Malaga looked for fierce counterattacks. At 80 'Luis Muñoz narrowly missed a good shot with Mackay beaten.
The final stretch was a bundle of tension and nerves. At 88 'Álvaro Vázquez scares with a shot that goes out. Juan Soriano's stop to Edgar. Málaga was entrenched and bottled up in their field but in a counterattack action, far-reaching news: the referee awarded a penalty in favor of Málaga. First maximum punishment 38 days later. It was due to a lack of Angel on Luis Muñoz that the latter made it 2-0 that rounded off his impressive match. The end was hot with Sergio Pellicer and Antonio Hidalgo, who almost came to blows after having a verbal exchange. Luckily the blood did not reach the river. Malaga's golden triumph that takes a run and gets Sabadell into more trouble.
Photos from as.com