Madrid plays without a net
The Whites have to beat Efes this Tuesday to continue to depend on themselves. Rudy Fernández can return after a month and a half injured.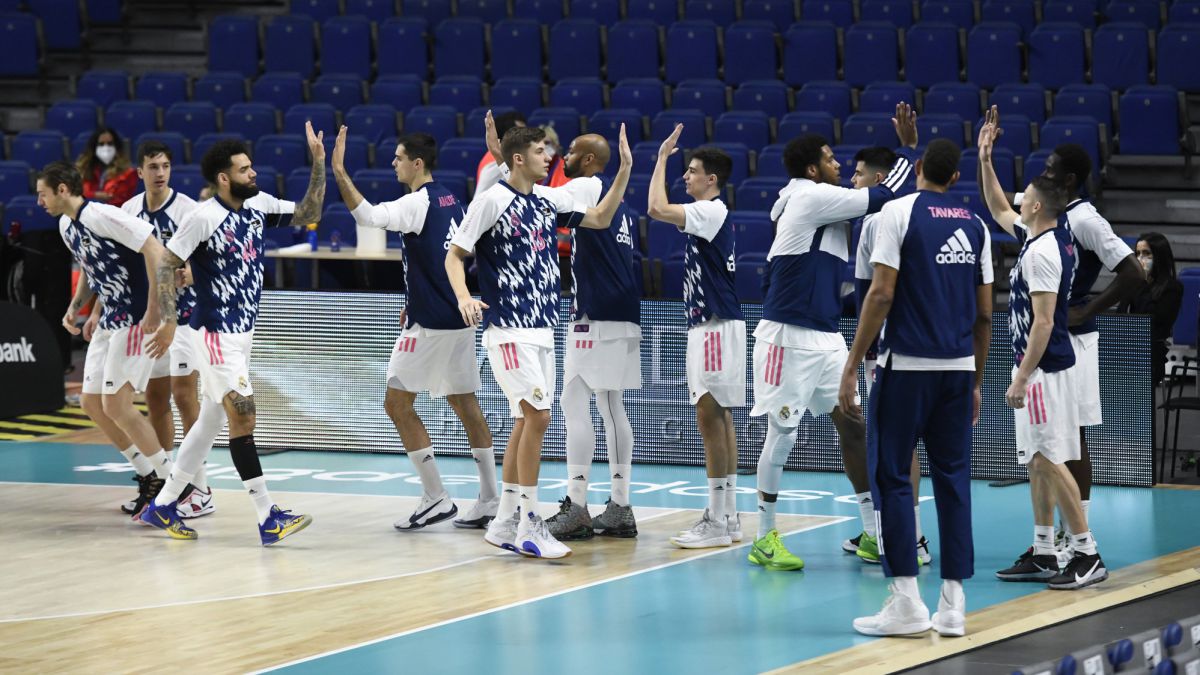 The last double day of the Euroleague arrives, just two weeks, three games, for the end of the regular phase and, instead of being resolved, uncertainty grows about who will play the quarterfinal playoff. At this point in previous seasons there were already between five and seven classified, now there is only one, Barça. The other seven places (to which ten teams still aspire) are mathematically up in the air, although the pass of CSKA and Efes, both with 20 victories, is taken for granted. And at the bottom, Zalgiris (15) is almost ruled out. In essence, there would be five seats left for seven applicants.
Armani, Bayern and Fenerbahçe are very well placed with 19 wins, but if any of them lost their three commitments they could be left out (one example, Fener visits Bayern and then receives Barça and Madrid; nothing should happen by fact). Following them is the Spanish delegation, Madrid (18 victories), Xavi Pascual's Zenit (17 and one postponed), Baskonia and Valencia (both with 17). If those in front do not stumble loudly, there would only be two places left for the four of us. Real adds one more win, has, however, a tougher schedule and problems with possible tiebreakers, since they lost all their duels with their rivals ACB. Zenit, on the other hand, won both, so a triple draw with Saint Petersburg could be of interest. Laso's men depend on themselves at this time, although only if they win in their three games, starting today with the visit of Efes and continuing with Olympiacos on Friday and Fenerbahçe on Thursday 8 in Istanbul. With just one misstep, they would need Valencia, Baskonia or Zenit, at least two of them, to yield in one of their crashes.
Step by step, the first, this afternoon's Madrid-Efes (19:00, Dazn). Both teams were second and first a year ago, when the coronavirus suspended the Euroleague, and this season they have been in serious trouble (follow the game live on AS.com). Those from Ataman have taken flight on time and are aiming for second place with nine wins out of ten in the last two months. Cool Larkin and Micic are in good shape. "They are very decisive players," says Laso, adding: "If not the best team, Efes is one of the best in Europe. I see few loopholes, but it doesn't mean we can't beat them." Like December 29 at Sinan Erdem: 65-73 with 15 points from Causeur and 13 from Thompkins.
Rudy may be the big news after a month and a half off due to chronic back problems. "Yesterday he trained for the first time, we will see how he is," says the coach. "We have endured in defense with a very high level and the load of matches has made us lose offensive fluidity, but I am very happy with the team's work." The calculator fumes. What a Euroleague finale.
Photos from as.com