The whites get up, 72 hours after losing to Barça, with a great victory on the Baskonia court. Good match for Alocen. Deck, brilliant and Tavares, huge.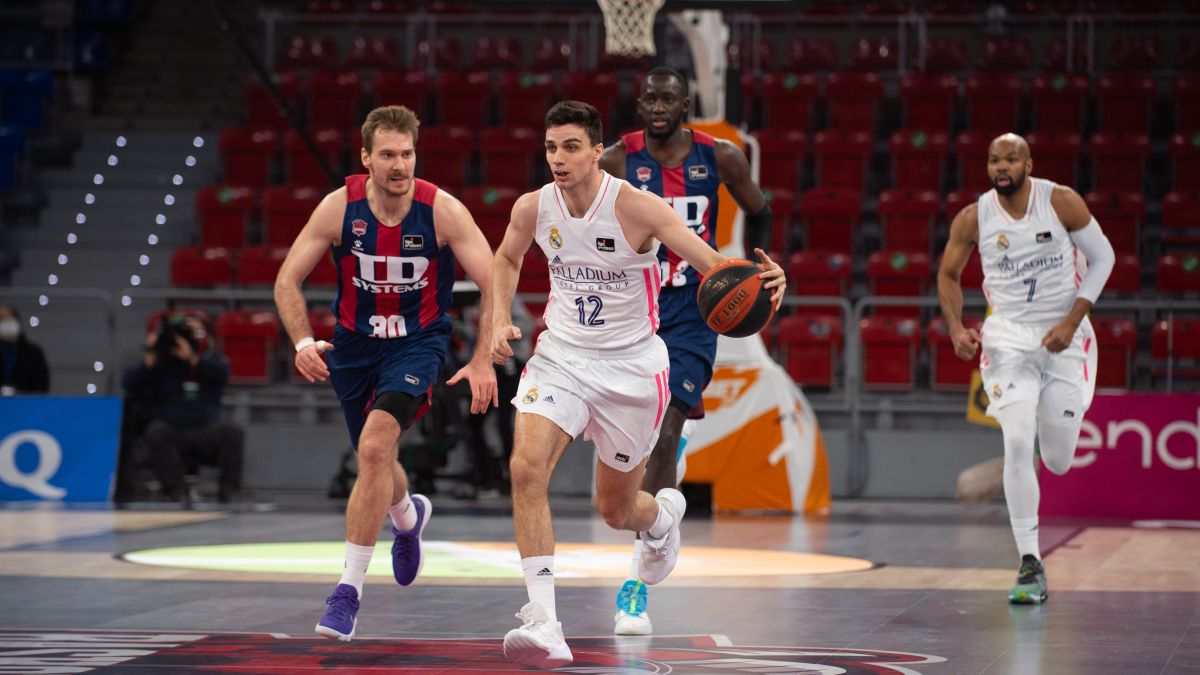 After losing their sixth game against a Spanish team in the Euroleague, Madrid had an immediate challenge in Vitoria, in an ACB that leads with an iron fist and where they have beaten Valencia and, now (74-85), TD Systems Baskonia twice. The Real shows that he knows how to digest frustrations, that in these years he has learned to win, but also to get up quickly when they come up badly, that he is a tough guy. The presence of Tavares was devastating: 16 points (5 of 5 of two), 12 rebounds, 2 assists and 5 blocks for a PIR of 37 (and +32 with him on the court). The great reference of the starting quintet (and this time also the main one) that he formed together with Alocén, Causeur, Deck and Thompkins and that worked really well. Behind and in attack, catching the Vitorian defense at fault. Highly worthwhile performance by the handy point guard, perfect for his apprenticeship. And new great game from Deck (18 + 5 and 4 assists for 22 credits). Good work overall and major appearances by Causeur and Thompkins.
Just 72 hours after the great feeling of helplessness left by Barça, Madrid hid their offensive and game generation problems to complete a brilliant first half with 45 points (27 in the first quarter), 11 assists and ... no losses (10 at the end). Yes, none, when he had been around (and exceeding) 20 in several of his last commitments and, this time, against a rival specialist in recoveries.
Standing embracing the same pillar as always, yes, Tavares, who played a first quarter anthology (8 goals, 4 sacks, 1 pass and 4 caps for 17 valuation) and facilitated circulation and spaces for his teammates, for the Deck triples, for example, and for some surprise cut. He defeated Jekiri and also Fall, who had choked him in previous duels. When he took a break on the bench, his team was traveling with +14 (20-34) and three minutes later his teammates had wasted 8 points of the rent with a flat attack, plagued by shots without conviction and without threatening from within. Alocen broke the drought in a gallop and Thompkins chained three baskets in front of Peters and Polonara. Ivanovic lamented the bad attitude in the rear of his team while Vildoza activated the hero mode with 11 points (and until there). What a joy to see the Argentine play, a source of talent.
A twist back from Vitoria was expected, although this did not happen immediately. The resumption was a copy of the first quarter (and the same white quintet, the stellar this Sunday) with a merengue defense full of concentration and mobility, recovering unfavorable situations with efficiency and intervention of the five players. In attack, Causeur embroidered it (two triples and two free throws almost in a row). But the downturn came, and the losses caused by Baskonia and unprovoked came. Diop had weathered the storm when it was most severe (41-57) and, then, Alocen lost two balls after risking and re-risking unnecessarily, which opened the spigot: another three balls lost by Causeur and one by Laprovittola. Ivanovic's men rose lines, Henry appeared and ... 60-66 to close the third period.
Final kick
Baskonia showed their teeth, Madrid clenched theirs. And the fists. He wanted and was able to prevent the great previous work from escaping down the drain. There was still a lot of what he had built and built on top of it. Carroll entered for the first time, with the looks he attracts and with a triple. His team recovered their calm, thrashing near the rim in physical superiority due to the local commitment to join two small interiors, and the defensive tone (Henry, yes, he missed several comfortable triples). The partial 2-19 (62-85) was the symbolic kick to any intrigue for the outcome. Madrid have 23 of 24 in this league, a feat given the problems with their car and the curves they have dealt with.
Photos from as.com