Madrid's hit against a team in demolition
The Whites, in a very weak performance with 23 lost balls, fell in front of a Khimki in ruins who had not won since November 17 (16 losses in a row).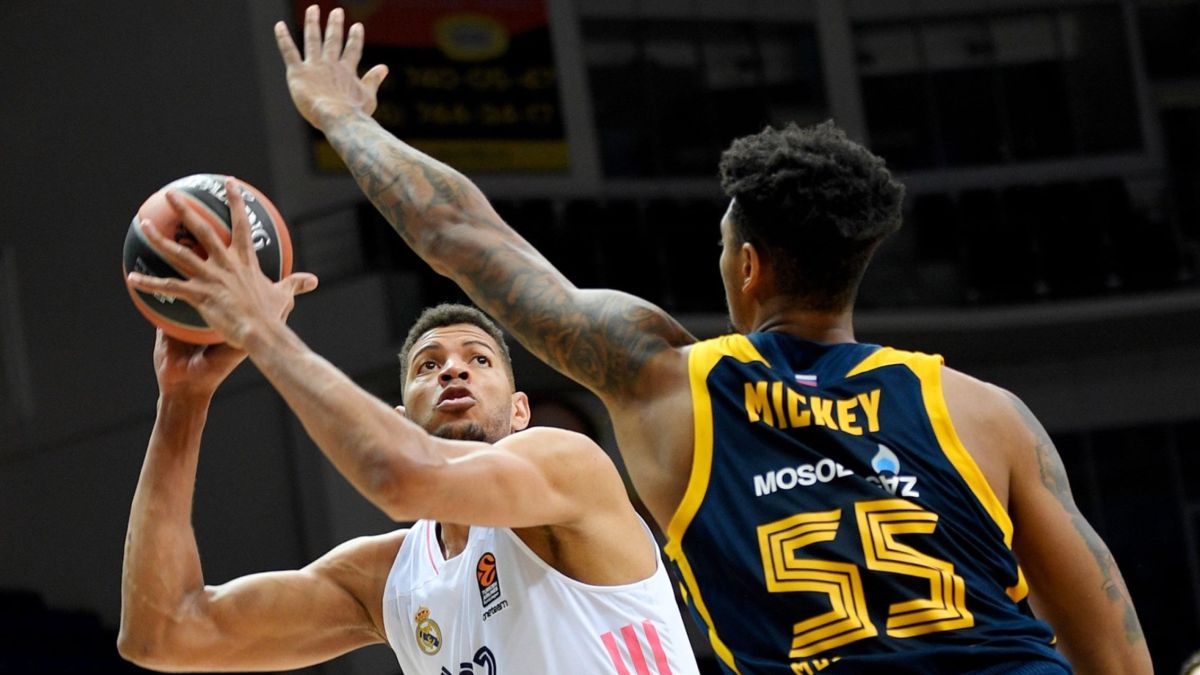 Madrid hit the big bang in Moscow (78-77), the most unexpected defeat of the season, and perhaps also one of the most deserved after accumulating 23 turnovers. He fell where (almost) everyone came out winners, he knelt on the Khimki court, a team in ruins that is being dismantled due to severe financial problems, defaults that bring a trickle of players who leave. The last one, Dairis Bertans.
Khimki had not won since 17 November, they had 16 consecutive defeats and, in some previous matches, in which they were beaten by more than 30 points, they looked more like a band than a team. A gang, yes, with some pride still. Enough to grow in the face of a terrible performance from his opponent and add his third victory of the course to end the black streak (3-23 balance). The core of Russian players completed the rotation and their remaining trio at the Euroleague level accumulated 63 points (out of 78 total) and 18 assists (out of 22). We refer to point guard Errick McCollum, point guard Alexey Shved and center Jordan Mickey, a former Madrid player.
Despite Real's poor performance, everything was decided on the last play, in which Alocen and Carroll got stuck and Causeur, before Mickey's onslaught, ended up losing the ball. There was no other possible outcome to a very gray afternoon that leaves Madrid at the limit of the playoff spots. That it is left out is not a utopia, but a very credible reality.
If the victory in extremis had been little edifying, imagine the defeat, with sensations, especially in the second quarter, unusual in the Laso era. It is true that the pile of problems does not stop growing (Llull, Rudy and Thompkins were low, like Randolph, and Alocén played diminished) and that it has already been danced in some of their face to face by Barça, Baskonia and Valencia ; but this time there were moments more of laziness than helplessness, at least that was what some gestures seemed to reflect. Perhaps it was fatigue, perhaps it did not help to see people in Moscow in the stands, with a greater sense of risk than in other scenarios, after a trip of more than eight hours on Monday. Maybe all that and something else.
The starting Khimki seemed the usual in recent days, a group that remains to play out of obligation, but Madrid (they dominated 11-16) allowed the locals to believe little by little in victory. The idea that defeat is not infinite crossed their minds at the end of the first quarter, when Shved started a reaction with a steal and an easy basket, and then with more arguments in the second act, when the Khimki regained flight. of other times by the success of Shved and even more by that of McCollum and inside (that is to say) that of Mickey. The ex-Madridista tried to exhaust Tavares by moving him and moving him away from the ring. And Karasev, close to the line of three, took advantage of his shots.
The Russians took flight for the same thing that sank Madrid, the white losses: 13 at halftime and 23 at the end, which turned the clash into a runner-up for several minutes. There the Khimki (rather the few references that remain, only them) took the opportunity to add easy. To achieve a booty (40-30) that would serve him for when Laso's men tried to change the pace. Laprotivottla had moments to pull the cart (individually), also Carroll; At times Tavares did what he wanted and then he was disturbed. The organization of the attacks was shipwrecked and, with the cataract of lost balls, any pretense of continuity. Deck contributed more than anyone and only Causeur, with 8 assists (and 5 losses, insurmountable slab), generated some play.
Madrid so bad in almost everything, that catching 13 more rebounds (30 to 43) did not bring him back to life. Nor do they raise their percentages in the triples. Tyus despaired and after three minutes had to be replaced on the run by Reyes. The group's defense failed, with lethal oversights, as in the 2x2 between Mickey and Shved that brought the winning basket 17 seconds from the horn. He lacked the concentration that had rescued him from the cup hangover against Zalgiris and Burgos. Now he stays in the qualifying wire and stays in Russia, this Thursday in Saint Petersburg the Zenit de Pascual awaits him.
Photos from as.com