Madrid follow Pedro Porro
According to O Jogo, the club wants the Spanish international to compete with Dani Carvajal. He is a member of Sporting de Portugal on loan from City and has a contract until 2024.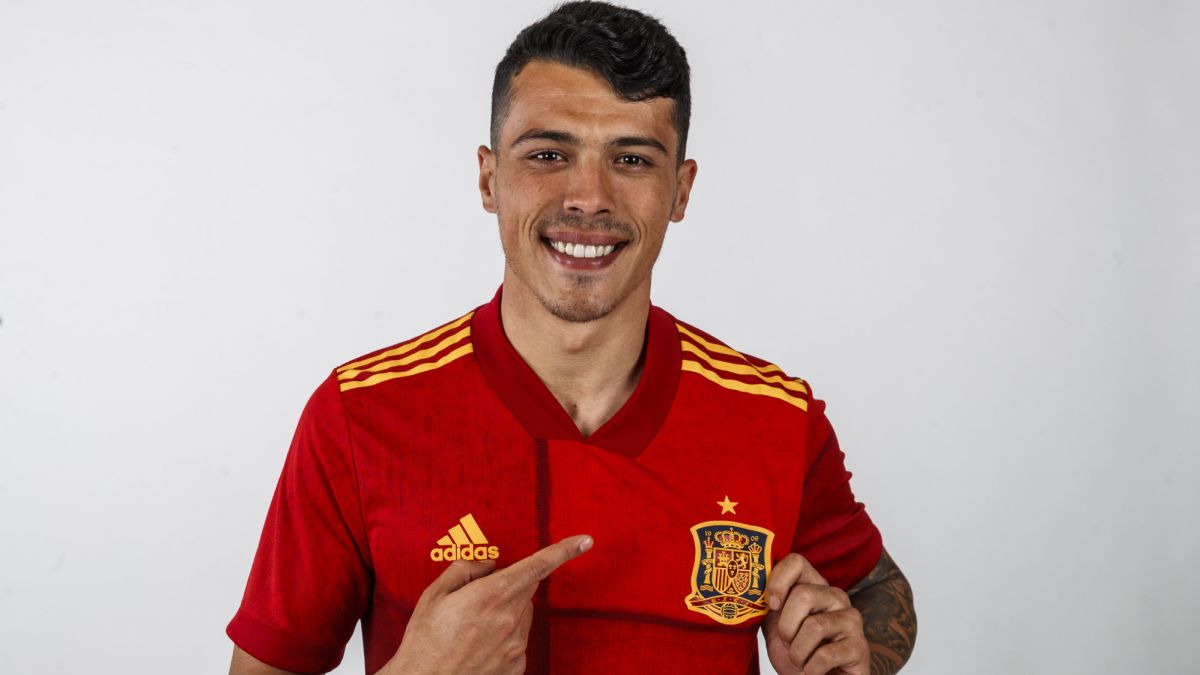 Real Madrid follows Pedro Porro very closely, as reported by the Portuguese newspaper O Jogo. The right-back, international with Spain, would arrive at the Santiago Bernabéu to compete with Dani Carvajal and it could be an economically affordable operation. He currently plays for Sporting de Portugal, on loan from Manchester City, with whom he has a contract until June 2024. For the moment, he will spend the remainder of the season on loan and the next in Lisbon.
Always according to the information from O Jogo, Madrid was already observing the daily life of the Spanish footballer, although they decided to take a new step after the debut with the Spanish National Team against Georgia. So he got in touch with Sporting de Portugal to find out about his situation. The Portuguese press speaks of the possibility that his current club will keep him in property, although it is unknown if he agreed with City any amount when they agreed on his loan.
Despite the fact that City made a strong investment by paying 12 million euros for their services, they have not made their debut with the team. Last season he played on loan at Valladolid. He knew the Spanish league from his time at Girona, which helped him to play a good role, although he was not entirely satisfied. After that, the Mancuniana entity opted for him to take another leap in his career, sending him on loan to a pointer in Portugal. This is where it has developed its best version.
Similarly, last February he lifted for the third consecutive time the award for best defense of the Portuguese championship. He also received the award for the best goal of the competition in that month. To this day, he is an essential player in the best team in the league. So much so that, despite playing in a tournament not included in the five major European leagues, he has caught the attention of Luis Enrique, who called him up for the qualifying matches for the World Cup in Qatar.
Madrid has been following him for a long time
Three seasons ago, when he was not even a regular in Girona's first team, Real Madrid and Barcelona fought for his services. At that time, Pedro Porro was playing on the far right. Over time, he adapted to the side, although always with an offensive vocation. With the Juvenile in the Honor Division he made 15 goals and 24 assists in a single season. Later, due to the responsibility of the elite, he lowered his benefits, still higher than those of a traditional defender. Finally, that interest did not come to fruition and the now international Spanish continued his career in Montilivi.
Feet on the ground
Pedro Porro recently gave an interview to AS in which he criticized himself for the small bump he had in his game during his time at Valladolid. "I had to do it. It was a very bad year and it cannot be repeated. Injuries do not come alone. I think I was still a bit overwhelmed. Football things. I looked at what I did wrong. I focused on what I didn't have. than to center, I learned the lesson and to focus on the most immediate objective, "he acknowledged. In addition, he throws balls out before the praise: "I do not have a spectacular hit, I stay to improve it after training" .
Asked in his day about the reason why the Spanish full-backs do not stay in their native country and try abroad, Pedro Porro was able to give a clue about their future: "They still bet more elsewhere. The truth is that there I don't go in. The same in other football we fit in more. What is clear is that we have quality. We are still more offensive. All of those are players with a lot of experience. They are in large teams. The truth is, I don't pay attention to where I play if not what things are fine wherever they are. "

Photos from as.com