Madrid's 0-6 in the Euroleague against Spaniards, a bad omen
Real Madrid have lost every game this season in the Euroleague against the other Spanish teams, Barcelona, Baskonia and Valencia.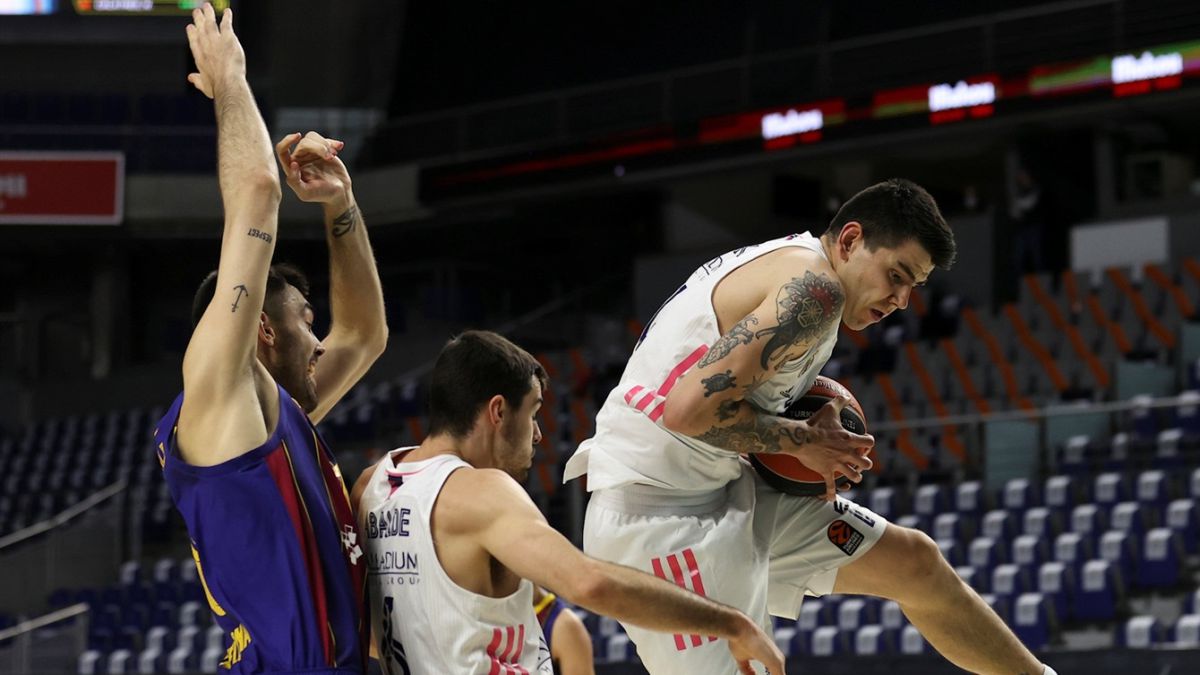 Real Madrid is having a tortuous road in this 2021. After catching up the bad vibes opening the season in the Euroleague, down again. The Copa del Rey was lost in the final against Barcelona and in its fiefdom, the WiZink Center, players have been lost along the way due to various injuries (Rudy, Llull, Laprovittola, Alocen, Garuba, Thompkins or Anthony Randolph, the latter dragged since December) without counting that they no longer have Facu Campazzo, they lost some important games that have made them lower positions in Europe, etc. It is not being easy. In the Endesa League they are leaders without making concessions, although the only defeat also came against their archrival and with an immense match from their former Nikola Mirotic, but it is in the Turkish Airlines EuroLeague where they go through a more dangerous trance. And there is a residue that has remained that will haunt the heads of Pablo Laso's men when the chestnuts are played, already in spring.
The defeat in the Classic against Barça played this Thursday in Madrid leaves Real having lost all the matches against Spanish teams this Euroleague season. They have all been played. The record, 0-6. Barcelona, Baskonia and Valencia have beaten him as a local and visitor. Last season, by contrast, he was 4-0 when the pandemic broke out and the competition had to be canceled. It is an important precedent for the playoffs.
Those of Jasikevicius seem to have taken the measure, even a little. In the Super Cup, still to be done, Madrid did win. The Valencians were also outscored by Madrid in the quarterfinals of the Cup. The Vitorians lost a postponement of the League to the Whites. They are also precedents, but not the same.
You don't just have to think about it in a European way. Perhaps it is the least. There are two titles that are still at stake, the long-term ones, but this problem in Europe can be reproduced in Spain precisely because of the origin of those who have gotten the hang of a team full of peaks to watch out for.
In the Euroleague there are five games left in the regular phase. For Madrid, these five rivals: CSKA, ASVEL, Efes, Olympiacos and Fenerbahçe, in that order. It shouldn't be left out of the top eight, the spots that give access to the quarterfinals. The record of the madridistas is 17-12, with Zalgiris -which they have won- as the team that marks the cut. Baskonia and Valencia have one game less and are three victories apart.
Photos from as.com