Mackay: "I trust my team, we are going to come out of relegation"
The Sabadell goalkeeper launched an optimistic message. He hopes to beat Málaga and return to the posts of salvation. He supported Edgar: "I would always want him on my team."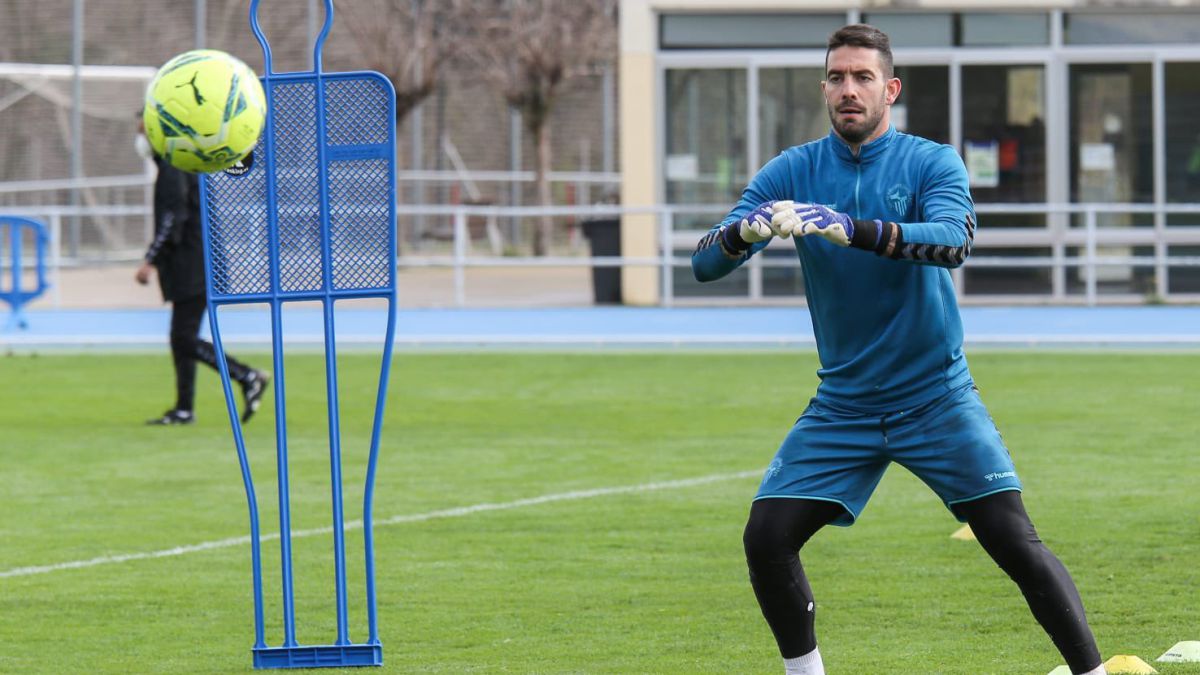 Sabadell visits Malaga this Sunday with the sole objective of scoring three points that will allow them to get out of relegation again. The Harlequin team is experiencing a somewhat convulsed 2021 because their balance, in the eight duels played, is one victory, six draws and one defeat. The dressing room is aware that it needs to take a step forward, start adding three at a time, because with what has been done so far it does not reach them. Ian Mackay has offered a press conference this Wednesday at noon and is optimistic. The goalkeeper has sent positive messages and it is that "we are close to winning. The team is very energetic and eager for Sunday to arrive. We want to get out of relegation as soon as possible" .
Empate against Albacete: "We were annoyed by how the game ended, but we disconnected for a few days and we are already with charged batteries and thinking about Malaga."
15 games for the League final. Malaga, the next rival: "We are getting closer to winning and the team is full of energy and looking forward to Sunday. We want to get out of relegation as soon as possible. We are competing very well and from the last games we have only lost one. We compete with everyone from you to you. It is clear that we would always like to win and we work for it. We have the courage to get the three points against any rival ".
Relegation places: "We have to look at ourselves. I speak for myself and when the day ends I always look at the classification. I hope that being downhill is circumstantial. I fully trust the team and I stay in how we are competing. We are going to start this one week of relegation because it will be won in Malaga ".
Style of play: "In no time we will break the bad streak and get good results. I am not afraid in any field or in any team" .
Málaga will have Chavarría dismissed: "I send him a lot of encouragement and I hope he returns as soon as possible. It is a disgrace for a player to get injured. It will be an important loss for them, but they have a large squad and it is Malaga. We will take out all three points.
Málaga: "They changed the way of playing a bit with respect to the first round. Now perhaps they play a more direct game. With Chavarría's loss now perhaps they are a little diminished in that direct game, but they have Caye Quintana, who has a good aerial game. It will be a highly contested match, between two even rivals and I hope it will be in our favor ".
His season: "The team is very solid, we are not better defensively and more comfortable. We leave a clean sheet, which is essential because at any moment we can score."
I support Edgar after his mistake in the penalty against Albacete: "I don't think it was a mistake. We were not lucky enough that he ended up inside. Edgar is an incredible player, a forward who would always want him in my team, he gives us different things . I see him well, with a lot of encouragement and he will give us many things. For us he is very important. He is motivated and hopefully this week he can score a goal, which will be the victory and that way we will all be happier. But we should not have a single minimal doubt about him ".
Photos from as.com