Luis Muñoz: "I had several offers, but I wanted to stay in my land"
Luis Muñoz is the player of the moment at Málaga. His explosion as a scorer (he has scored four at a stretch) has given the team six points from another.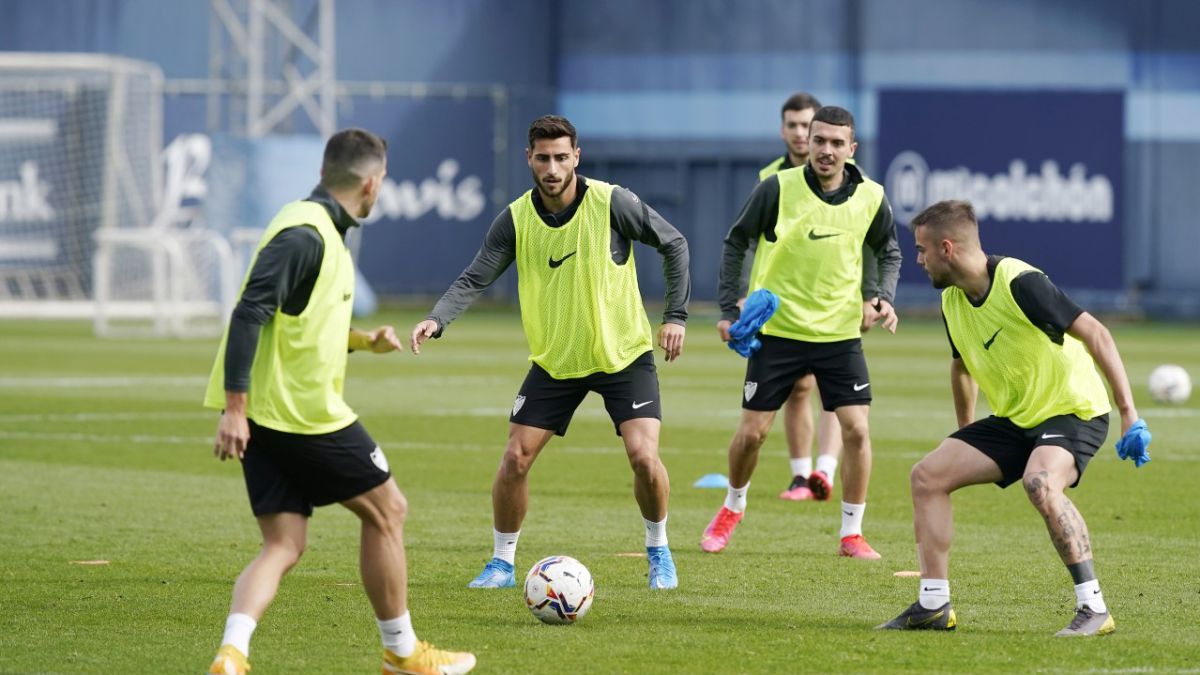 In an interesting interview with 7TV Málaga, Luis Muñoz recalled the summer where he was more away than inside Málaga due to the many proposals he received. The player admits some of them. "I had Oviedo, Girona, from a team from France, also a team from First-Class Greece and also Portugal, my representative told me something. But I told him to focus on fixing with Málaga, which was what he wanted, I didn't want to deviate ". Regarding the proposals he had from Tenerife and, above all, Elche, about which the player was questioned, he did not make any evaluations.
Your contract. "I have one year left, we haven't talked about anything else. I want to be calm, concentrate on getting 50 points and getting salvation, and if they want to talk to me, I'm open to whatever it takes. "
Negotiations for its continuity. "I was not going to ask for anything from the other world because I knew the situation in which the club was. It was not easy to make the decision for what was happening. My head was a little crazy, but I wanted to stay here in my land, wait until everything was in order to be able to sign here. I was crazy to do it, here I am, I want to continue many more years and hopefully we can ascend soon. "
Would you renew Pablo Chavarría despite his serious injury? "With eyes closed. I'm going to get wet, it was the signing that surprised me the most. Escassi too, but he had already seen it. Chavarría brings brutal things to the team, game, goals, although he hasn't scored as many as he would like, but he gives you a spectacular job and as a teammate he is 10, a wonderful person ".
The injury of the Argentine. "We did not expect Pablo Chavarría to be injured. It is not a dish of good taste for him or for his companions. As happened with Calero. You lose the day to day or be with the group. He was clear that if he scored a goal he was going to take off his shirt, because he has given us a lot and he continues to give us even now. He told us that he trusted us and that we were going to move this forward. "
New function, more advanced. "I am more liberated, with more space and I can reach the rival area more. The coach asks me to come from the second line, which is difficult for the defenders to detect. It was a decision of the coaching staff. I had been doing it for several weeks and this last month we have been in good dynamics. "
Dupla with Joaquín Muñoz. "He knew of his potential and he is giving us a lot. The band players must face, be brave and he is like that. He's cheeky and he's daring. Defenders have a hard time countering it. He is giving us a lot and is at a great level. We hadn't talked about the goal, I supported Jozabed between the lines, I turned around and saw him, and as I see him in training that he likes that play, he took a great cross and I was able to get to that ball. "
At last a maximum punishment in favor. "It was a penalty. I see that the ball is passed, he stops running (Ángel, the Sabadell defender) and I said that here is mine. I threw myself, I got to the ball before and he kicked me. We had no one in charge to throw it away. I felt comfortable, confident. I asked to shoot it, they trusted me and thank goodness I scored a goal (jokes). "
Trainers. "The one who has marked me the most is Juande Ramos, who was the one who made me debut (in a game against Barcelona at the Camp Nou, on 11-19-2016 that ended 0-0 and with two Málaga players sent off). And that is taken to the grave. "
Photos from as.com