Luis César aspires to "win in a different way" than Nafti
The Galician coach was introduced as coach albivermello. Saqués pointed out the bad tendency to explain the cessation of the previous technician.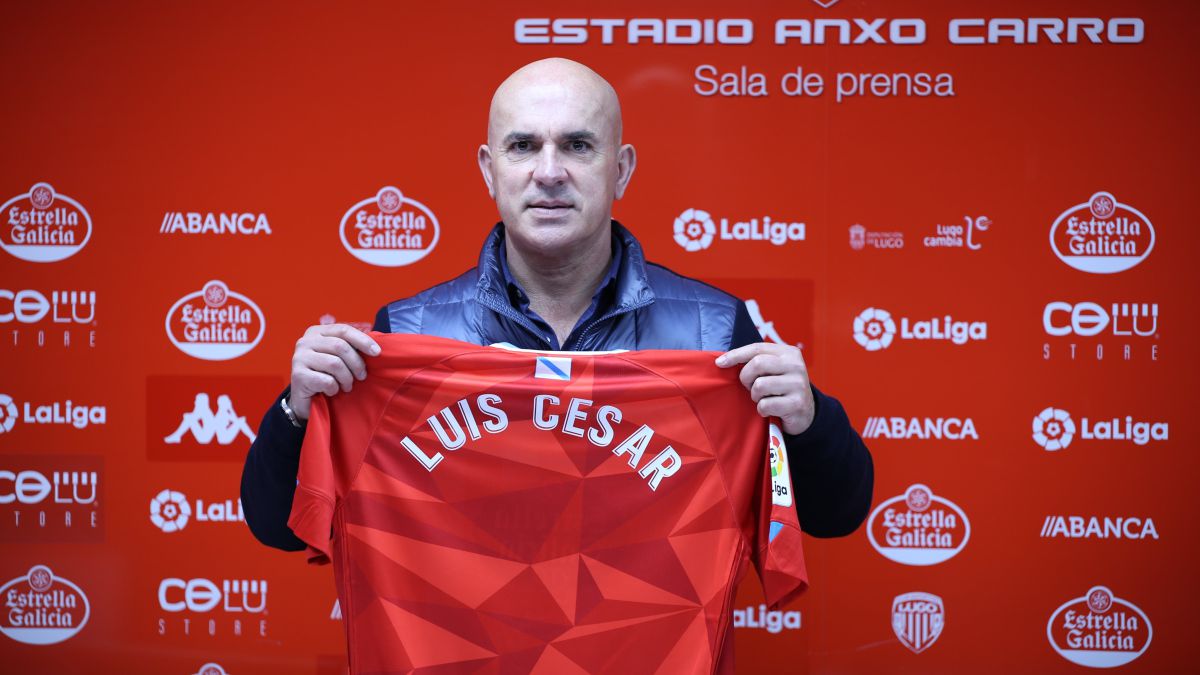 Luis César already works as a CD Lugo coach. The Arousano coach, who begins his second career with the albivermellos, was presented on Wednesday morning in the Anxo Carro press room, with President Tino Saqués as master of ceremonies. Saqués himself pointed out in his initial speech that "we chose Luis César because he knows the staff, the category and has followed our work," adding that "he returns to the family and we wish him all the luck in the world."
Already in the use of the word, Luis César affirmed that "I have direct and reliable information about the staff and their human profile, it is my obligation. He also pointed out that "I will seek to win in a different way" in relation to his approach to the game, different from Nafti's. Likewise, they did not want to set qualifying goals, noting that "my objective is to resolve the next game and that this has repercussions in the future. Let's not talk about what will happen in fourteen games but about solving what is coming ", assuming that the idea is" to opt for everything that CD Lugo can achieve, to win as much as possible ".
In question time and questioned about the departure of Nafti, Saqués took up the turn to affirm that "the trend indicated that no solutions were found, that the team's potential was not being exploited and that this could get us into trouble." Finally, the maximum president albivermello stressed that "we hope that Luis César hits the key and we finish the season without problems" .
Photos from as.com