Lugo falls asleep and Girona, with ten, ties him at 90 '
The Hacen advanced to those of Luis César in a depressive first half of the rojiblancos. Monchu was sent off, at the request of the VAR, in 73 'and Sylla signed it 1-1.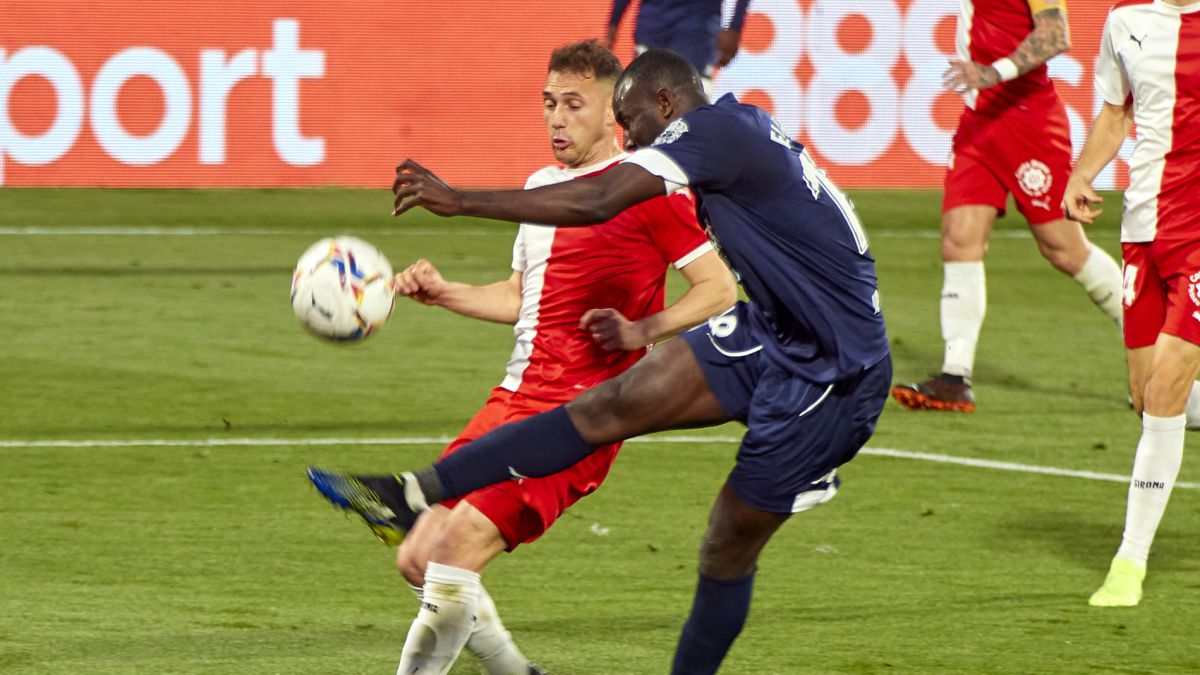 Luis César lost his first victory as Lugo coach. When Girona was glued to the canvas, condemned to nothing, Sylla emerged to rescue a point at 90 '. The rojiblancos, who were with ten players for the red to Monchu in 73 ', shot with pride to shake a Lugo who was punished for his lack of ambition. The Hacen signed 0-1 in the first half and is only worth one point. Of course, the tie has a bitter taste for both because while Girona observes how the playoff moves further away this day (Rayo, sixth, is seven points away), Lugo has not found the much-desired tranquility.
Francisco again bet on the team and the system that faced Almería and Girona a week ago, what he did was drag the problems and not enhance the virtues of playing with lanes. It cost horrors to attack the good defense of Lugo and Appiah, El Hacen and Carrillo created a lot of danger every time they saw space behind the line of three central Girona. The truth is that Lugo appeared on the scene with one more march and before 2 ', Appiah and Venancio already put fear in the bodies of the Girona players. The winger smelled blood, especially in each hand-to-hand with Gumbau, and at 7 'it was 0-1. With room to run, Appiah is lethal and crossed a ball that El Hacen picked up at the far post after overtaking Terrats. Lugo was running over Girona in Montilivi and there was not a single hint that he was going to change the script of the duel. Samu Saiz was not found, Stuani did not have a single usable ball and Bárcenas was a want and I can not. Faced with the facilities shown by the rojiblancos, Luis César's men prepared to control the duel and even forgave the 0-2 on more than one occasion. Juan Carlos had to shine in the 40th minute against Appiah and on the brink of halftime, El Hacen missed his shot after taking advantage of the hole behind Gumbau and Juanpe.
After the second half, Francisco launched a clear message: clean slate. He entered Nahuel Bustos for Gumbau and went from 5-4-1 to 4-4-2. But from theory to practice there is a stretch and Girona could not get off the cliff. Also, if everything could go wrong, it would. Santi Bueno made it 1-1 in minute 60 ', but finished off when Cantero was not in goal. And in 73 ', after several minutes of harassment, Monchu was expelled. The referee did not indicate anything in an action with Juanpe, but the VAR warned him and after seeing only one repetition he chose to show him the direct red. With one less, the rojiblancos were only worth the epic and Sylla managed to tie in 90 '. It was then that Lugo realized that speculating rarely gives joy.
Photos from as.com