Lugo and Fuenlabrada share their doubts
Fuenlabrada was able to get ahead in the first half, but Kanté was denied. Lugo improved in the second half, but without a prize.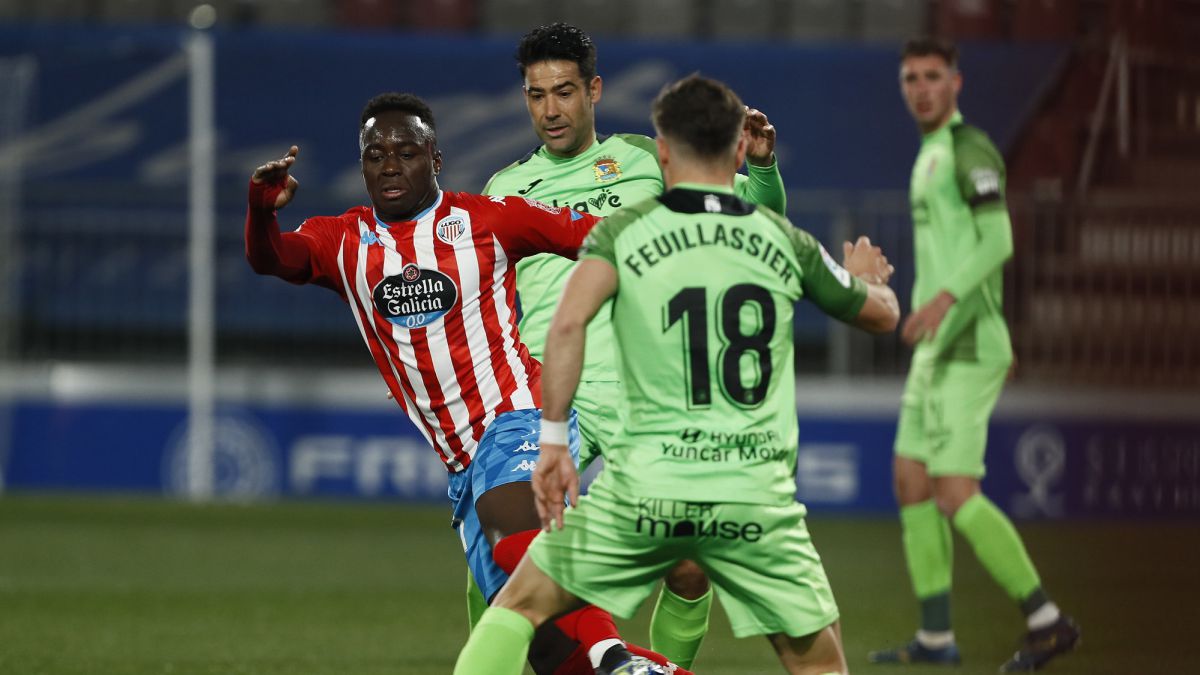 El Lugo and Fuenlabrada shared points, parts and evidence. Those who pointed out that it costs the azulones a world to win and the albivermellos have choked on adding three, regardless of the coach. Luis César returned to Anxo Carro and his team won in possession, but not in danger. The arousano has work ahead to impose his script.
It had not been three minutes and Kanté had already scared Lugo's defense after an unforced error by Djaló. Fuenlabrada was more settled in the field than a Lugo with circulation problems. Kanté repeated the occasion midway through the first half in a cross shot that whistled but did not end. He still had a third, taking advantage of his speed to end up crashing the ball in Cantero. Meanwhile, Lugo's main offensive argument was to look for Appiah on the right, where he overflowed but did not specify.
The resumption brought a change of striker in Fuenlabrada and central in Lugo. Francho burst a whiplash off Cantero's crossbar, putting more on the balance to get ahead on the scoreboard. It took Lugo blood and sweat to reach the Belman area, let alone create danger. Valentin entered the albivermellos to shake up the game, and in five minutes Glauder was going to the street after slapping him. Barreiro sent to the clouds a pass of death served by the "Puma", who punished the right wing azulona. Before ten, Luis César took out all the artillery but Garcés had the last, who fired outside. There was no time for more and the draw did justice to the successes and, above all, the shortcomings of both.

Photos from as.com