Lorenzo: "For me it is a kind of game and it amuses me"
The Mallorcan talks to AS about the latest controversy in social networks with Miller and Aleix, removing importance from the issue and explaining the reasons.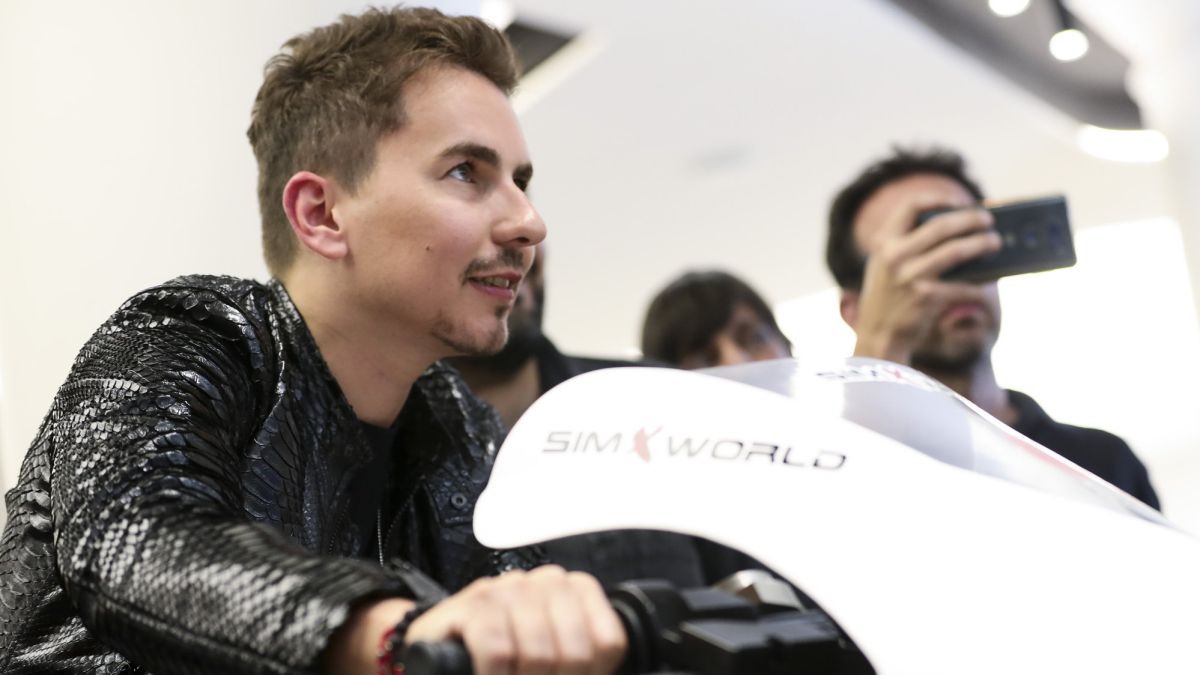 Jorge Lorenzo has attended AS to explain the hook he had yesterday on social networks with Jack Miller and Aleix Espargaró as a result of a comment from him with which he said that he had already warned that Cal Crutchlow, his replacement as a tester at Yamaha, is would go to the ground. Here is his point of view of a story that he takes as "a game" .
-How did you get into the garden that you got into yesterday and what flavor did you get hooked on with Miller and Aleix?
-First of all, when I answer someone on social networks, I don't give them the importance that others give them. (Smile). For me this is a kind of game and I even enjoy it. I made a comment about Crutchlow's downfall, because what I posted on Instagram a few months ago happened a bit, and I hilariously put 'I told' (I said it). Then, two riders who for some reason have me more crossed, in quotes, as is the case of Miller, because of what happened in 2019, when he was about to run out of place at Ducati, and Aleix, which for some reasons that I prefer Keeping it private has me a bit crossed, they took advantage of this occasion to, with the excuse of defending another pilot, to answer me. You know me and, when someone messes with me, it is not in my personality to remain silent and I replied.
-But doesn't it measure the impact you have? You say that for you it is a game, but later we will echo it in the Press ...
-I have always defended that I would like a world in which people say what they think. That is what I try to be me. I've always admired people who are like that and I've always wanted to be like that. It used to be like that, but I had to be careful because I represented a lot of brands, starting with the one that gave me the bike and ending with the last sponsor. Now that I do not represent many fewer brands and I do not have to explain to anyone, because even more I am myself and I say what I think. I think it is not a bad thing to say what you think, to be direct, and when someone tries to discredit you or speak ill of you, you have to stop their feet and tell them that, if they go down that path, it also has consequences. It's my mindset.
-Aren't you worried that there may also be an answer from Crutchlow, that I have to answer him and that this will drag on?
-Well, if that happens I will have to decide whether to answer or not, but I have already said that for me it is not as important as many people think it is. It is a kind of game and something that amuses me. If that's the case, we'll see what I do, but right now I'm happy and leading a life that I love. Sometimes these things happen and, for better and for worse, I am Jorge Lorenzo and I have always had that virtue or that defect of saying what I think.
-Now that another season is about to begin, do you feel more nostalgic at this time not to be on the grid?
-I would not go back. Now that I can experience things that I had not been able to experience until now, and that I love, I think I made the right decision. It is true that, if I had continued fighting to win races and world championships, I would still be competing now. If he hadn't had Assen's injury in 2019, last year he would have raced for Honda and who knows, with what happened to Márquez, how things would have changed. But I don't waste a second thinking about what could have happened to me, because worse things and better things could have happened to me as well. In general, I am satisfied with what I achieved and I don't think about it too much.
-What future does he see for Pol with the Honda? The first day was at 1.2 and the second at 0.7 and twelfth.
-It's a very good debut. He is just ahead of Nakagami and Álex, which is a very good sign for him and for Honda, because it shows that he likes the bike, that he will not have adaptation problems, and then it is a matter of gradually approaching the times. I have always considered Pol a very fast and very aggressive rider and, from what I lived at Honda, it seems that you have to have that style to go fast on that bike. Hopefully, for the sake of him and Honda, they adapt well as they seem to be. It is only one test and each circuit is different, but finishing within seven tenths in the first test is very good.
-Thank you for attending AS and I wish you all happy.
-Equally.
Photos from as.com