Lluis Mas and Elosegui command Movistar in Laigueglia
Abner González, Davide Villella, Gabriel Cullaigh, Juri Hollmann and Mathias Norsgaard complete the formation of the telephone set.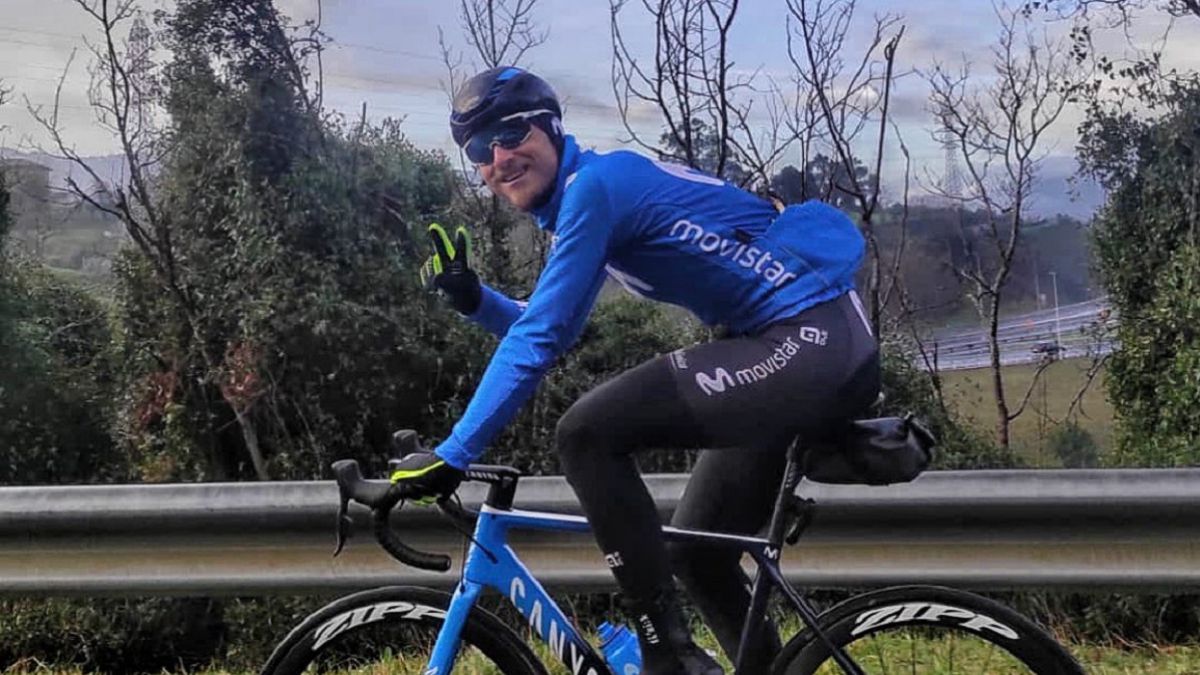 The Spanish Lluis Mas and Ìñigo Elosegui and the Puerto Rican Abner González have been included in the Movistar team that this Wednesday will debut in the Italian classics with the Laigueglia Trophy. For this test that opens the Italian calendar, the Spanish formation proposes a team made up of Lluis Mas, Ìñigo Elosegui, Abner González, Davide Villella, Gabriel Cullaigh, Juri Hollmann and Mathias Norsgaard.
The Laigueglia Trophy is held every winter in a coastal area halfway between Savona and San Remo, and offers a very typical Italian semi-classic route, open to all types of runners but, above all, suitable for those who drive well. on short climbs. Before reaching the final four laps, the 202-kilometer route offers a series of somewhat longer ascents, such as Bezzo (km 28), Cima Paravenna (km 68) or Testico (km 122). The race will descend from there back to the coast to face the decisive climbs: four passes through Colla Micheri (2.2 km at 7.4%) and another as many through Capo Mele (2.2 km at 3.2%) , well known for the 'Classicissima' and which will be crowned for the last time just three kilometers from the finish.Debut of Sara Martín
Sara Martin (Aranda de Duero, 21 years old) will make her debut with the Movistar women's team this Tuesday on the occasion of the Belgian classic Le Samyn, with a 92.6-kilometer route between the towns of Quaregnon and Dour.
After the participation of the telephone squad in the Omloop, the team is still in Belgian lands and accepts the challenge of a demanding route with sections of cobblestones where it will present a "seven" formed by Sara Martín, Alicia Gonzélez, Alba Teruel, Aude Biannic, Emma Norsgaard, Jelena Eric, and Barbara Guarischi.
Movistar will face the test with the morale provided by the second place of the Danish Norsgaard last Saturday in the Omloop. There will be five paved sectors: Rue du Vert Pignon (1,400 meters), Cota de la Roquette (500 m), Chemin de Wihéries (400 m), Cota des Nonettes (300 m) and Rue de Belle Vue (500 m). The location of the latter, 4 km from each pass through the Dour goal, may be decisive.
Photos from as.com