Lewandowski wins the German classic to Haaland, who was injured
The Norwegian forward surprised Bayern with a double in seven minutes, but the Pole responded with a hat-trick. Goretzka also scored. Those of Flick, leaders.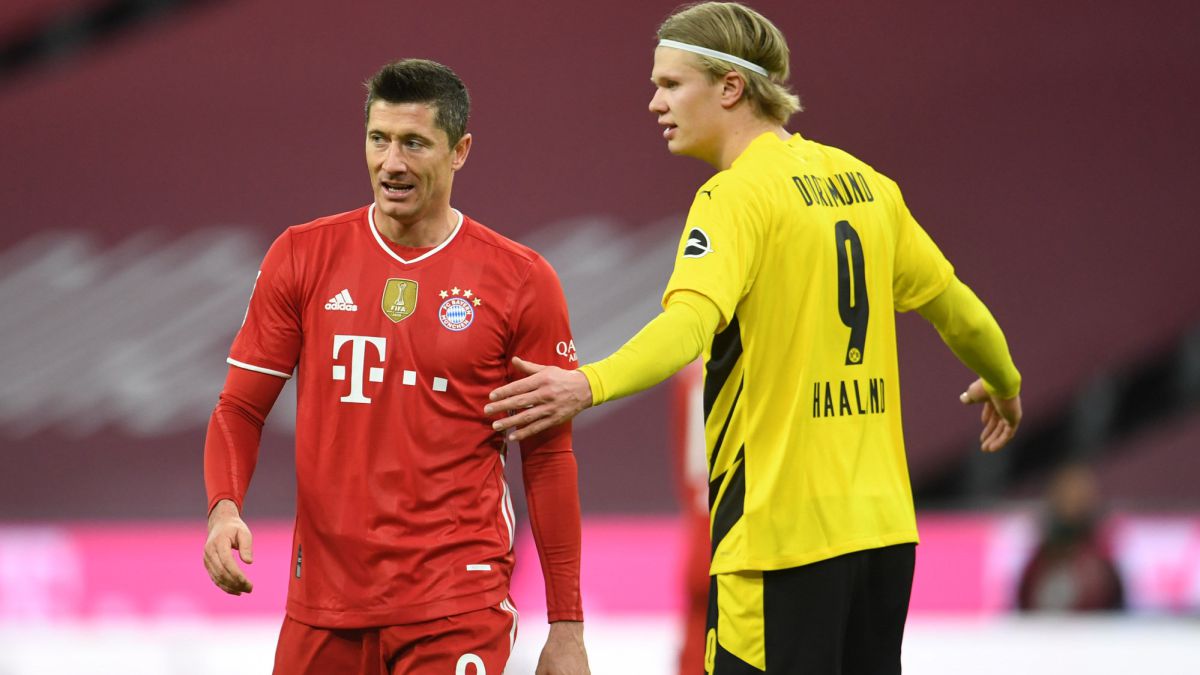 Dortmund lasted ten minutes in the German football classic. Bayern, 90. That is why they were able to overcome Haaland's initial double in the closing stages of the game and beat the eternal rival 4-2. He did it thanks to a stellar Lewandowski who scored a hat-trick and, in this way, was proclaimed the just winner of the gunmen's duel against the Norwegian prodigy who, in addition, had to retire injured just three days after contesting the return of eighth in the Champions League against Sevilla. It does not matter to a Bayern that endures the pressure of Leipzig and continues at the top of the Bundesliga, two points behind the team led by Julian Nagelsmann.
The opening ten minutes of the quintessential clash in Germany was an ode in black-yellow. And on the piano, Erling Haaland. It took the Norwegian two minutes to land on the Allianz and impale the leather at the back of the net for the first time. Control, dry shot, Boateng rejection and goal. Five minutes later, the Scandinavian cyborg reappeared to get second to Hazard's center. Lewandowski, from the opposite side of the lawn, glanced at the boy.
But there was much left. Too much for a BVB which, above, is a weapon of mass destruction but behind, a decal. The champion raised revolutions, forced the eternal rival to retreat and place his two lines of four at the height of the area. Half an hour of harassment and demolition began by an injured Bayern that, when their pride is touched, almost always responds. In this game it was no different. Imperial Sané on the right flank served Lewandowski first on a platter. The Pole was keen to join the Haaland party and set the boards from eleven meters before heading to the changing rooms.
The initial smile on the visitors' faces began to fade. In 60 ', when Haaland had to retire injured, Terzic's face was a poem. His own staggered. Reinier entered, but barely managed to cross the divide against an FCB that maintained constant suffocation. Lewy had the third. High or tall. Gnabry entered. More wood. Not a minute went by without the Bavarians finishing on goal. He did not stop insisting. And Dortmund, to resist. He did it until 88 ', at which point a Goretzka volley knocked down the Borusser wall for good. A minute later, Lewandowski finished the job from the front. Hat-trick against Haaland. 31 goals in the league. He commands.
Photos from as.com