The Frenchman assisted Llorente in the tying goal against Athletic. Starting 13 of the last 14 games he has been eligible for, is becoming more and more important every day.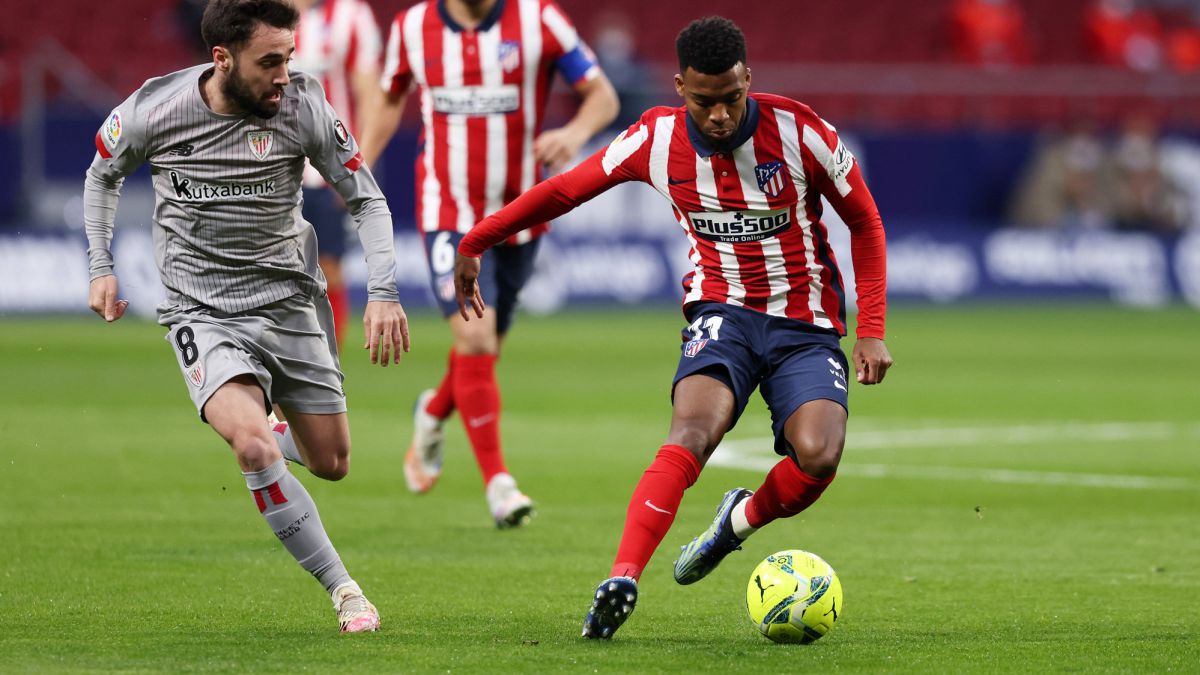 Thomas Lemar is increasingly decisive in the Atlético team. The Frenchman has made a huge leap in quality this season in his performance and Simeone has rewarded him by looking for the ideal position so that he can shine and be more of a protagonist in matches. Against Athletic, he gave Llorente a golden assist in a decisive goal on the brink of halftime to finish up the game.
In a more interior area, where Lemar feels more comfortable, it is possible to see the player who shone so much at Monaco. Of course, after overcoming the coronavirus, he has to recover his peak in physical form, which is why Cholo is giving him an hour per game in the last duels, but he has become a regular starter. Since December 16, he has only started one game from the bench, against Levante on the day of his return, just after the illness, where he gave another air to the team and was about to score the tying goal that Cárdenas stopped with a great stretched out. The number '11' has started in the other 13 games that it has been called up.
And that in summer Lemar was on the market, starting the season with a residual role. The Frenchman played 290 of the first 1,260 minutes of the course, watching the other 970 from the bench. But the Frenchman was clear that with work he could reverse the situation. More than a year without scoring or attending was a drag on his mind and his game, but he has freed himself. Lemar returned to scoring against Valladolid and Cardassar in the Cup. And his assistance to Llorente was the fourth of the season. Not to mention that it caused a penalty against Cádiz that Suárez scored and that his center at the head of Savic ended up becoming Pedraza's own goal against Villarreal. But, in addition, it is providing a lot of play between the lines.
Against Athletic he was the Atleti player with the most chances created (two), he completed 26 passes in 67 minutes and won the two hand-to-hand duels in which he was measured. Always a hard worker, Lemar has found the path to be more and more key in Simeone's schemes, joining together with Carrasco and João Félix to generate play. Already centenary at Atlético, Lemar's has been one of the rojiblancas explosions of the season.
Photos from as.com