LeBron commands; Harrell finishes off
Third consecutive victory for the Angelenos, who regain their tone after a losing streak. The Wolves, with a good Ricky, sank in the end.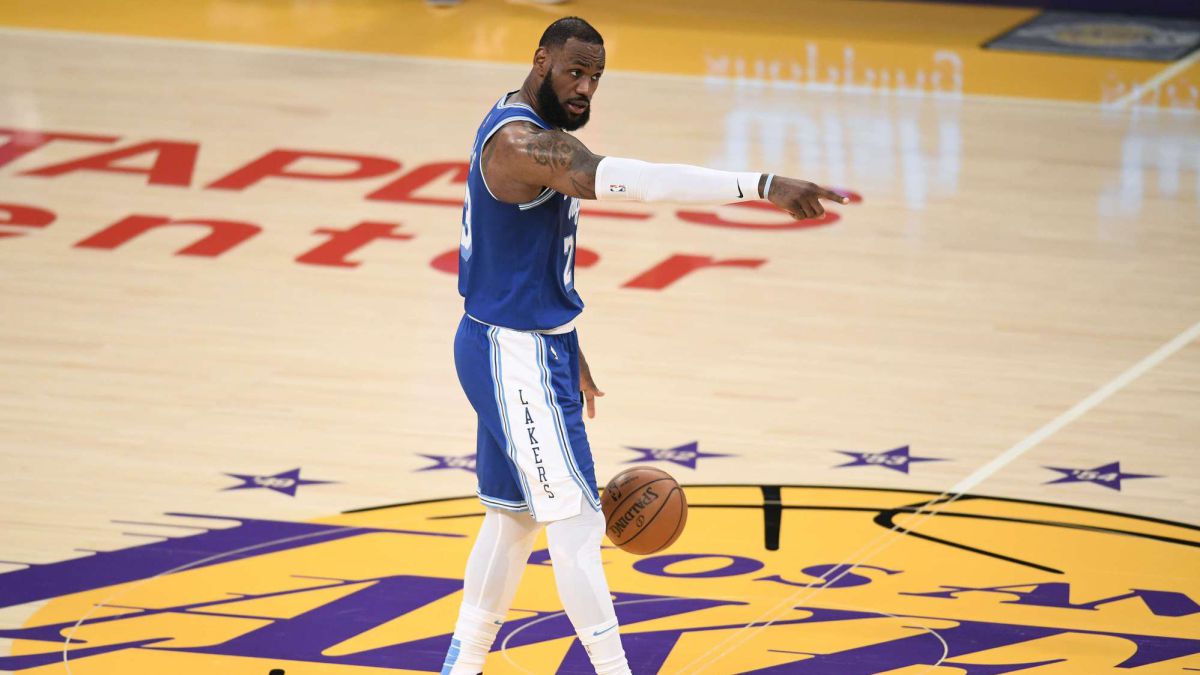 The Los Angeles Lakers seem to have left behind the bad run of results and play that attacked them before the All Star and just after Anthony Davis took a break (from which he has not yet returned). Without him and without Marc Gasol (last night is the fifth game to be lost due to the anti-COVID protocol), the Angelenos have turned the situation around. Playing easier in attack, with the most successful shooters and with Montrezl Harrell being, surely, the key player in this good moment that they live.The interior has scored more than 15 points in the last four games, more than 20 in three of them, something that had not happened so far all season. Last night there were 25 and an exhibition of how the pick-and-roll is played with LeBron James. Of all the things Harrell does well, this is surely the best. And more if your partner is LeBron. The King signed his second consecutive triple-double, the 99th of his career (there are only four players who have made more than 100). In recent games LeBron is giving more assists than ever this season, more in the style of last season when he finished as the league leader in this statistic. But according to Frank Vogel it is not that he has changed his way of playing. He believes that the assists are coming because the shooters are hitting the mark and this is what he says has influenced the All Star break.
Of course, the Lakers have done well. It is also true that against a rival like the Minnesota Timberwolves, the difference in experience between the two teams was noticeable. The pick-and-roll thing was not only decisive because it worked many times, but also because it did so in the last quarter, when the rival lost its pulse in the match and began to launch from anywhere. Until then the Wolves had played quite well and kept the pulse of the rival, who ended up getting more than 50% of the shots they tried. That's against one of the best defenders in the league. But youth, at its worst, came to light in the last 12 minutes. This is how Ricky Rubio explained it: "When a young team like ours gets tired, bad habits come to the fore. One of them is that you insist on jump shots and 3-pointers instead of attacking the basket. That's why Experience is so important in this league. Against a veteran team like the Lakers, when fatigue sets in in the fourth quarter, they become an even better team. We have to learn from that. " Ricky completed a good game with 19 points (8/11 shooting), 12 assists and 3 steals, although he scored 14 of his 19 goals in the first half.

Photos from as.com