Laso opens the door on Rudy's return a month and a half later
Madrid receive Efes this Tuesday with the doubt of Rudy and the loss of Llull. On the forward, the coach says that this Monday "he has trained for the first time."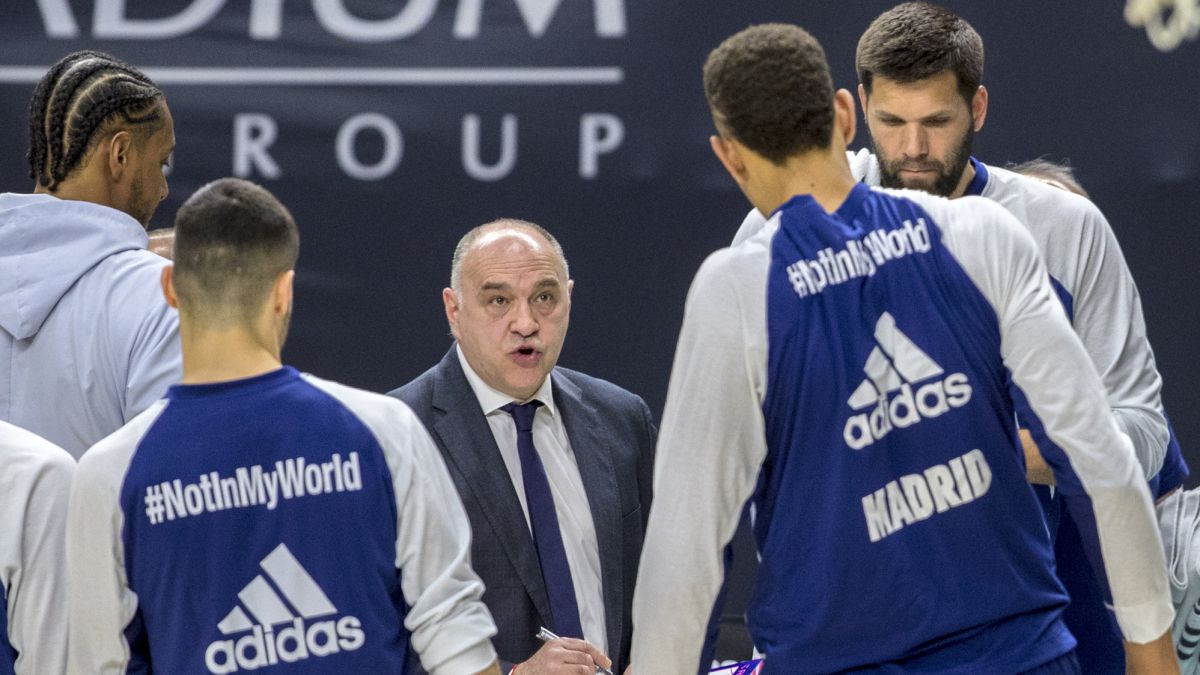 The Real Madrid coach, Pablo Laso, has celebrated the "good dynamic of results with four victories in seven days" achieved by his team, but has acknowledged the loss of "offensive fluidity" due to the accumulation of games, before measuring this Tuesday with Anadolu Efes who "if not the best, is one of the best teams in Europe" .
"The team is in a good dynamic of results with four victories in seven days. In defense, no team has scored us 80 points. We have shown solidity and we have endured in defense. In that sense, the level is very high. The load of matches has made us lose offensive fluidity, but the team has worked very well and I am very happy, "Laso analyzed in statements to the white club's media.
Regarding the Euroleague, the coach regretted that they continue that, despite having "achieved a high number of victories in Europe", they still have not made it to the quarterfinals because "the classification is very tight" .
"Tomorrow we will play against, if not the best, one of the best teams in Europe. They have very decisive players. We must maintain that defensive solidity and regain our offensive freshness. We aspire to compete at the best level because, if not, winning at Efes is very complicated, "he warned about a rival who has" one of the best squads in Europe. "
"Last year when everything was closed due to the pandemic they were leaders with an advantage and played the previous 'Final Four'. They have three very creative players capable of scoring like Simon, Micic and Larkin. Beaubois is a great scorer in important moments and Anderson open the field and defend. We are talking about a very complete team. You see few loopholes, but that does not mean that you cannot beat them. It is a team that has a lot of quality and that in recent seasons it has been competing well, "he said.As for his own squad, the Vitorian confirmed the recovery of Rudy Fernández, who could reappear after a month and a half out due to injury. "It is the first day that he has trained, we will see how he is tomorrow. The rest have trained well, there is some blow but they are normal situations at this stage of the season. I have seen them well, knowing that we have three games this week," he remarked.
Photos from as.com