Laso: "Pangos is the lighthouse and is surrounded by great players"
The Madrid coach highlights his rival this Thursday (18:00, Dazn): "Zenit is a very solid team that is doing a very serious Euroleague".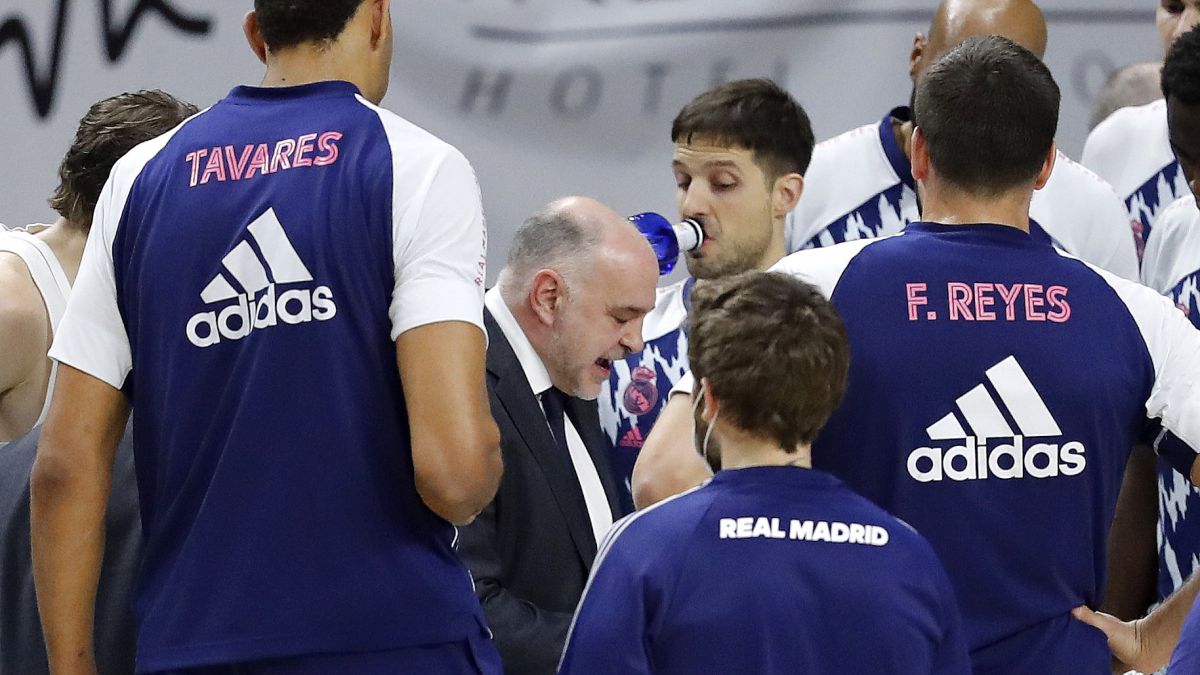 Pablo Laso, coach of Real Madrid, did not hesitate to describe the match against Zenit St. Petersburg as "very difficult" and pointed to Kevin Pangos "as the beacon of the team" .
"Zenit is a very solid team that is doing a very serious Euroleague, that does not let go, that works very well, is able to hold long possessions, defends well and in the end always stays in the games," he said. Laso to the club media.
"We have a lot of respect for his career in the competition and for the ability of all his players. It will be a complicated and difficult game," he added.The Madrid coach did not enter the defeat of this Tuesday against Khimki in the Russian capital and focused on the technical analysis of the rival.
"Zenit have very recognizable and very important players in each position. Pangos is playing very well, creating game, scoring and is the beacon on which many team situations revolve. He is surrounded by very good shooters with Baron, Rivers, Ponitka or Hollins, "he indicated.
"Therefore, he has a very dangerous outside game both in blocking and continuation with the point guard and in the scoring ability of the outsiders and the inside game is very solid with Poythress, Gudaitis, Black, Thomas and Zubkov's opening field. "concluded Pablo Laso.
For his part, Nicolás Laprovittola stressed that the Russian team "knows what they are playing at." "A very tough game awaits us against a direct rival who knows what he is playing at, who has players like Pangos or Gudaitis who form a good pair in blocking and continuation."
"For us it is very important that Pangos does not manage to play with too much comfort when organizing. That will require a lot of concentration and putting a lot of energy on the court," concluded Nico Laprovittola.
Photos from as.com