Laso: "We got Taylor back; Thompkins and Alocén are doubts"
The Madrid coach, who will face Khimki this Tuesday, has both players sprained. Injuries, a constant problem.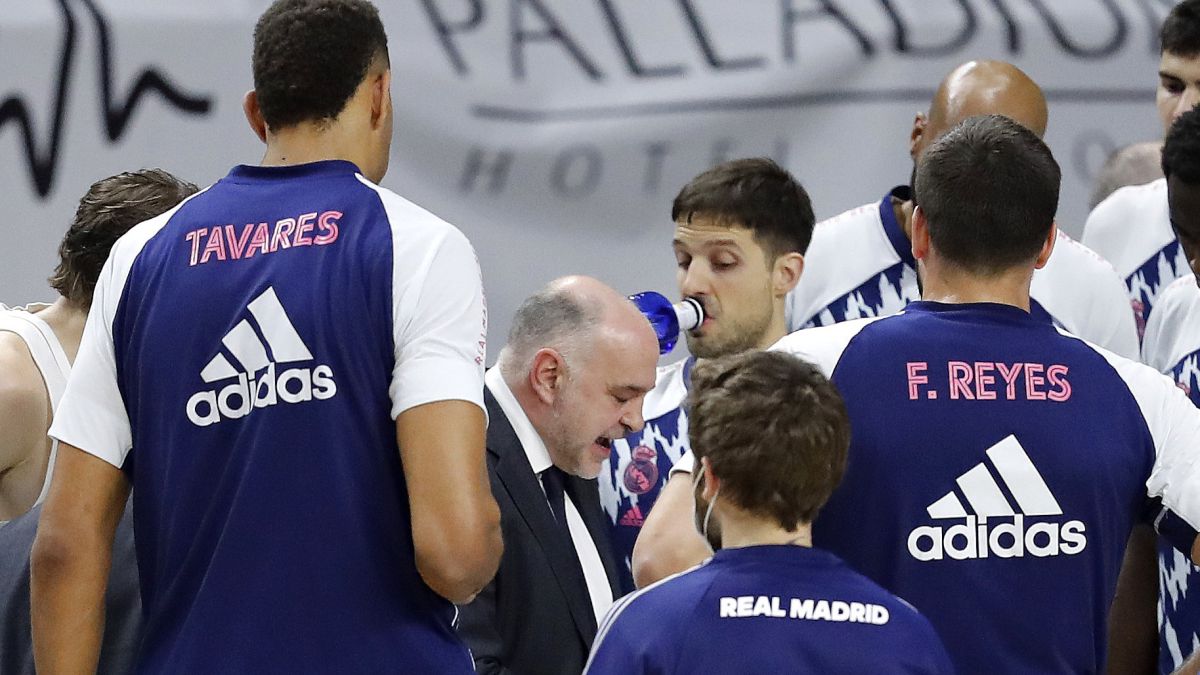 The Real Madrid coach, Pablo Laso, has stressed that they are "entering a decisive phase in the competitions" and that they must "maintain or increase the level" that they have been "giving so far", starting with this Tuesday's duel against al Khimki on matchday 26 of the Euroleague.
"We are going to have three games in a week, the three away from home plus the two we played this past week. There is that feeling of accumulation of games. We get some cash back but we also lose some along the way. I worry more than the team is physically well and we can respond to the rival. In addition to knowing that we are already entering a decisive phase in the competitions and we must maintain or increase the level that we have been giving so far, which I think is being very good, "he analyzed Laso in statements to the Real Madrid media.
Regarding the streak of 17 defeats in a row for Khimki, bottom of the top European competition, warned that "with the players it has and the scoring capacity it has", the Russian club is increasingly "closer to victory" .
"For us it is mandatory to be very attentive and focused for this game. They, with the losses they have had, are suffering more in the inner game but they have good scorers and they have a lot of danger. Shved is a benchmark for his ability to score, but then they have other players who are complying like Mickey, Bertans, Zaytsev or Karasev. It will force us to make a defensive effort from the start, "he said.
Defensive improvement
Regarding his own team, he stressed that "in recent weeks he has been working very well behind." "The feeling is that it is difficult for the teams to score us and, in general, the defensive work has been very good during the year. We always aspire to improve but we know that, obviously, leaving the rival at zero points is impossible," he said.
Finally, the coach confirmed that Rudy Fernández is still out due to injury like Sergio Llull. "In principle we recovered Taylor and traveled to Russia with 13 players. They are the 12 who played on Saturday plus Taylor, but with the doubt of Thompkins, who sprained himself last Saturday, and Alocen, who sprained himself in today's training. Let's see how they are in the last hours, "he said.
Photos from as.com