Laso explodes and is expelled: "All year the same, don't worry, I'm leaving"
After a play in which Larkin was whistled for three free throws, the Madrid coach protested and ended up receiving two techniques in a row.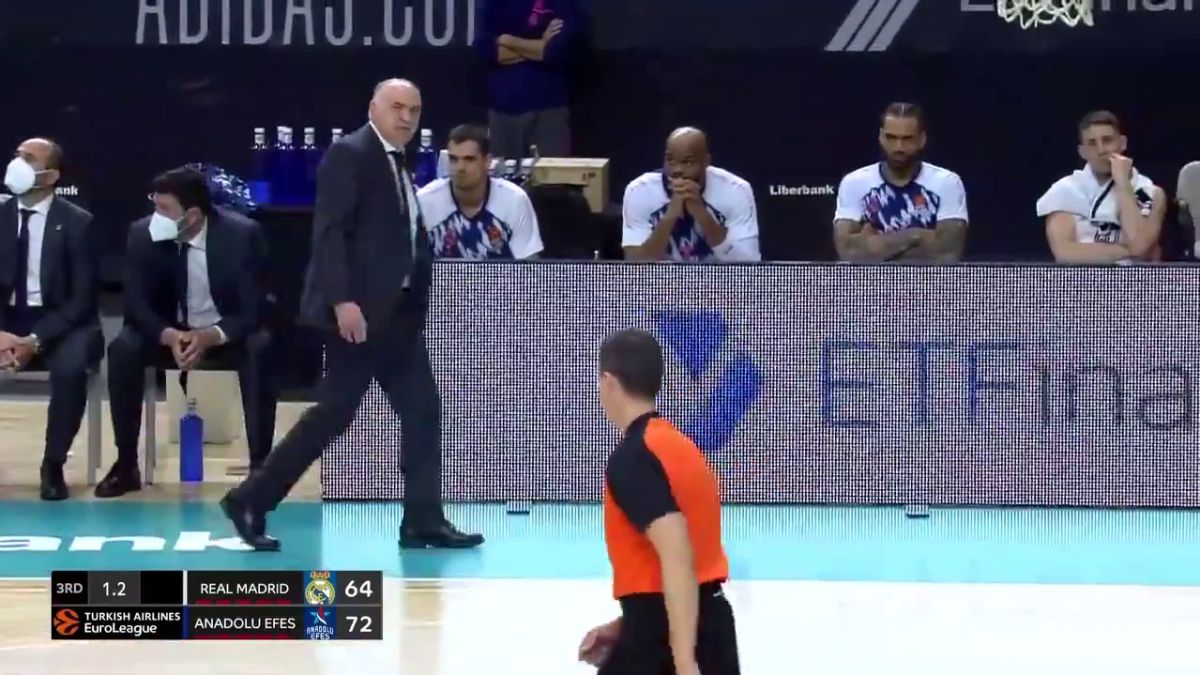 Pablo Laso was the unexpected protagonist of Real Madrid-Efes when the referees sent him off at the end of the third quarter for a double technique. The Vitorian coach left the court very angry, without stopping to direct his complaints to the referees: "All year the same. Don't worry, I'm leaving," Laso snapped at the referee.
The sequence was a series of fouls called against the whites within 10 seconds, the last 10 of that period. First they whistled a technique to Rudy Fernández for moving the ball after scoring a basket (he passed it to the referee who was on the baseline) and then they pointed another to Trey Thompkins in the last attack of Efes, in a triple by Shane Larkin that the American power forward defended close. The referees interpreted that Thompkins was getting into Larkin's zone when he fell to the ground, although in the repetition it is not clear which of the two, if the attacker or the defender, is the one that makes this maneuver.
All this made the white coach lose his nerves, which earned him the first technique. As he did not stop protesting at any time, they finally pointed out the second. At that time, Real Madrid had managed to overcome a deficit of more than 10 points to reduce it to 5.
Photos from as.com